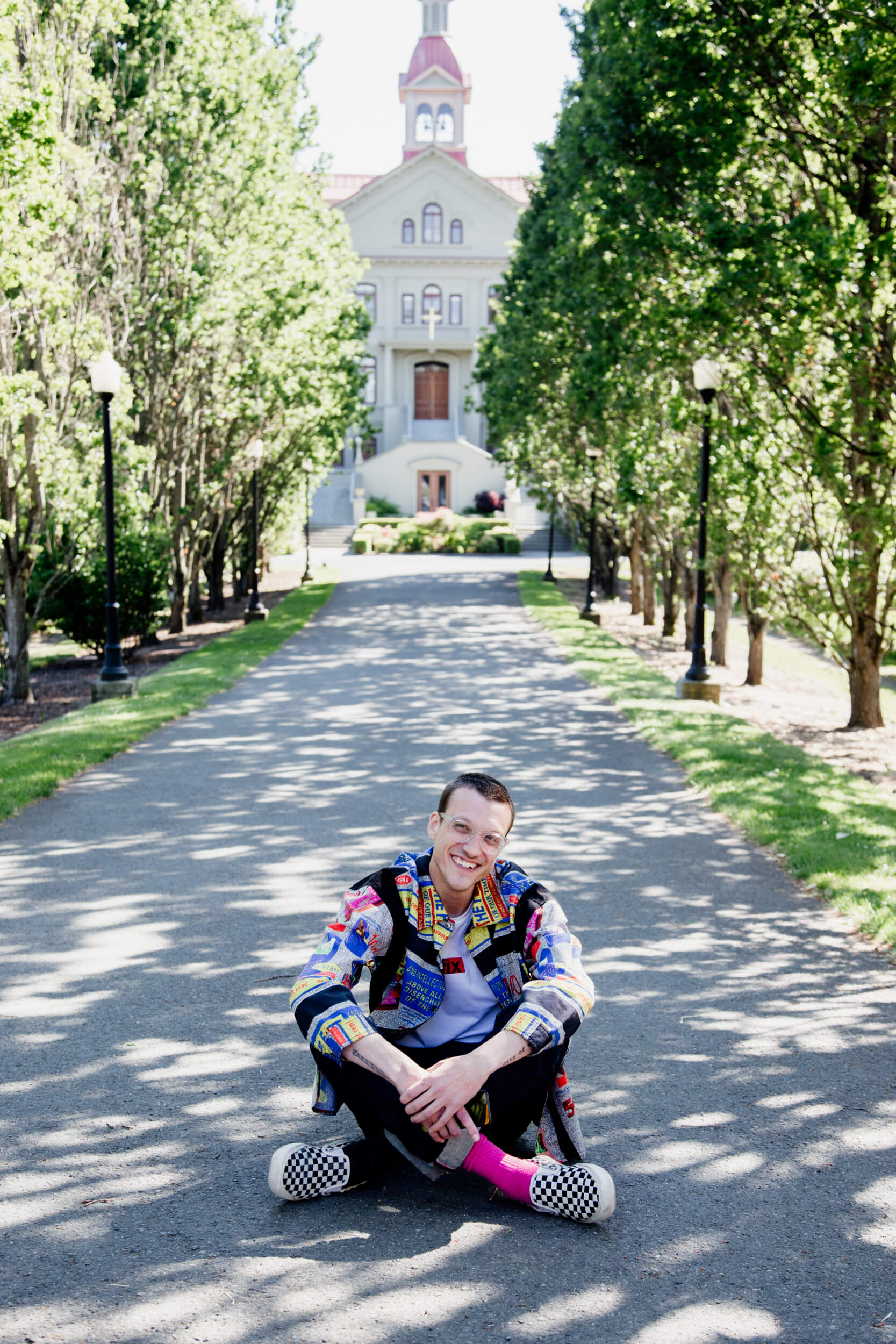 In Conversation with Iain // Shopify
Name: Iain Russell
Shop: formerly English Menswear, now at Shopify
Instagram: @iainhere, @shopify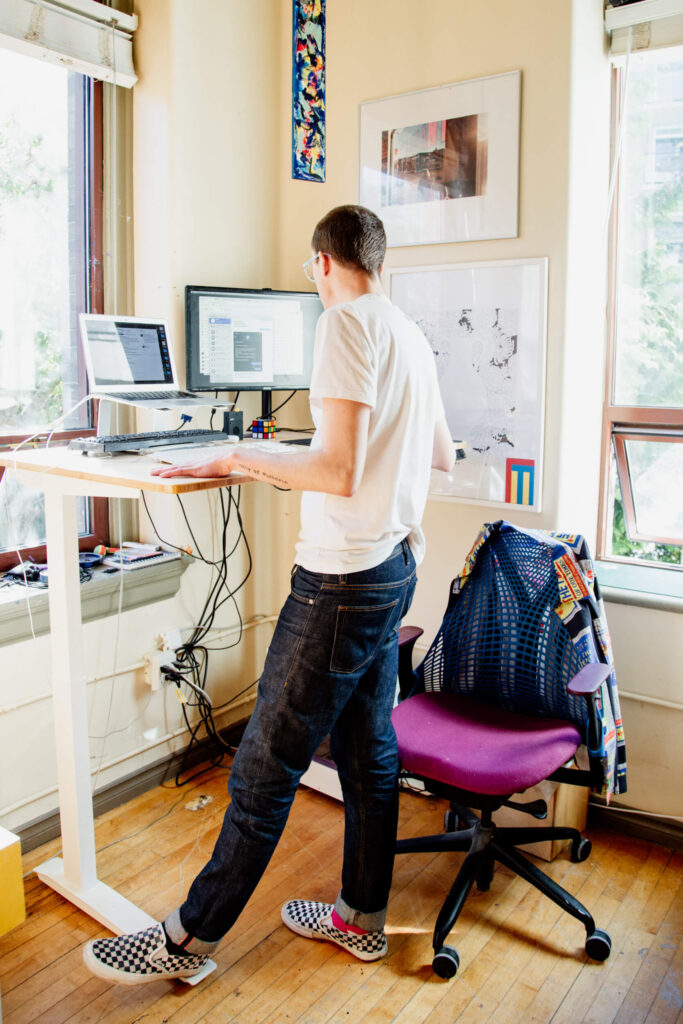 How are you doing? How has the pandemic affected you?
Hey! I am doing well — which seems strange to say these days. As a longtime downtown resident, Covid has shifted my reality in some ways, but I am super lucky to be in a place where I can help people which allows me to find some semblance of belonging.
Can you tell us a little about yourself and your background?
I am a 32-year-old ex-menswear designer/store owner who started out working in fashion retail 15 years ago. I struggled in school and even general artistic expression. Fashion was such an outlet for me to express myself. I was really focused on finding things made in Canada. I am old enough to remember powerhouses of west coast fashion like MEC, LuluLemon, and Arcteryx starting to manufacture here in British Columbia, only to leave it behind in pursuit of profits. I wanted to do things differently, provide high-quality clothing that was made to last years, not seasons. I always said my designers are meant to be the thrift store finds for future generations.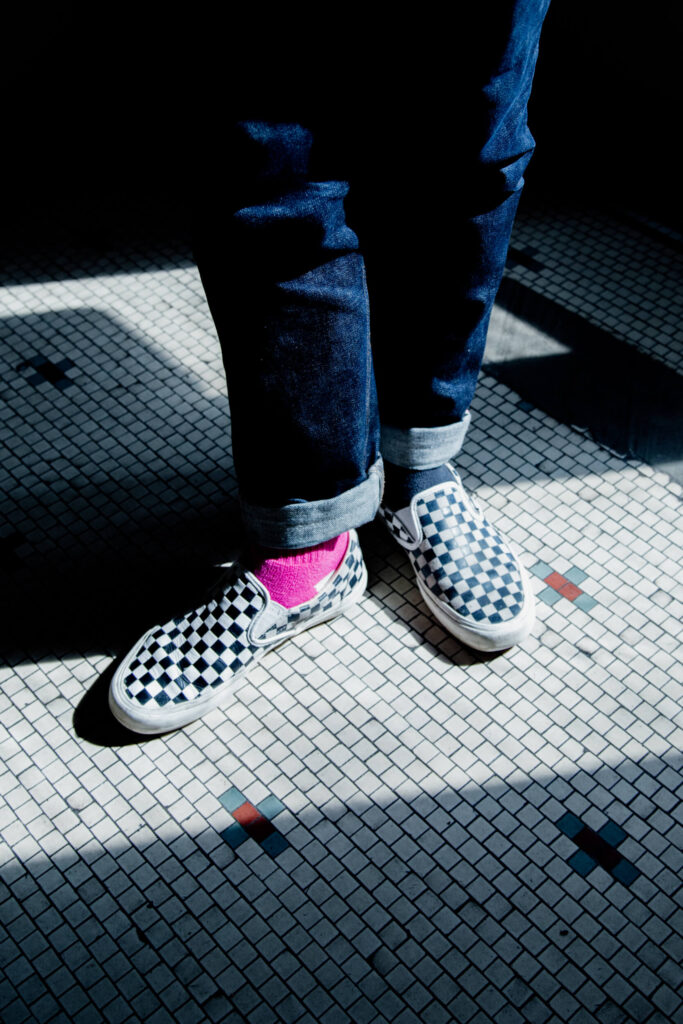 You started in retail, then built a brand and opened a shop. What was that journey like and what did you learn? Any great tips for fellow shop owners or people wanting to start a brand today?
In one word: hard. It was such a transformative experience for me. The hardships I was forced to face really shaped the person I am today, and I look back on that failure as one of the best things that ever happened to me. If I was to do things over again, I would perhaps change a few parts of the process — rushing into a retail location was a bit wild. Knowing what I know now, I would have loved to have done a model of guerilla pop-ups in civic spaces. I wish I pushed that boundary of what we consider to be "allowed" within our community and forced a discussion; yes, it might upset some people, but I would love to have gone more under the radar, from where I think my ego pushed me away from my mission and into wanting to be successful in a traditional retail sense.
You've been with Shopify for over 4 years. Why Shopify? Can you tell us what you do? What's your favourite thing about working at Shopify?
I chose to use Shopify as the platform for the store solely because it was a Canadian company and I was a Canadian brand/manufacturer, so it aligned with my values. As my store was struggling, I had a friend that told me to apply for a customer support role. From there, I got myself in the hiring side of things and currently lead a team spread across 5 time zones and 2 countries that focusses on our support hiring process. My favourite thing about Shopify would be the mission we are on: making commerce better for everyone.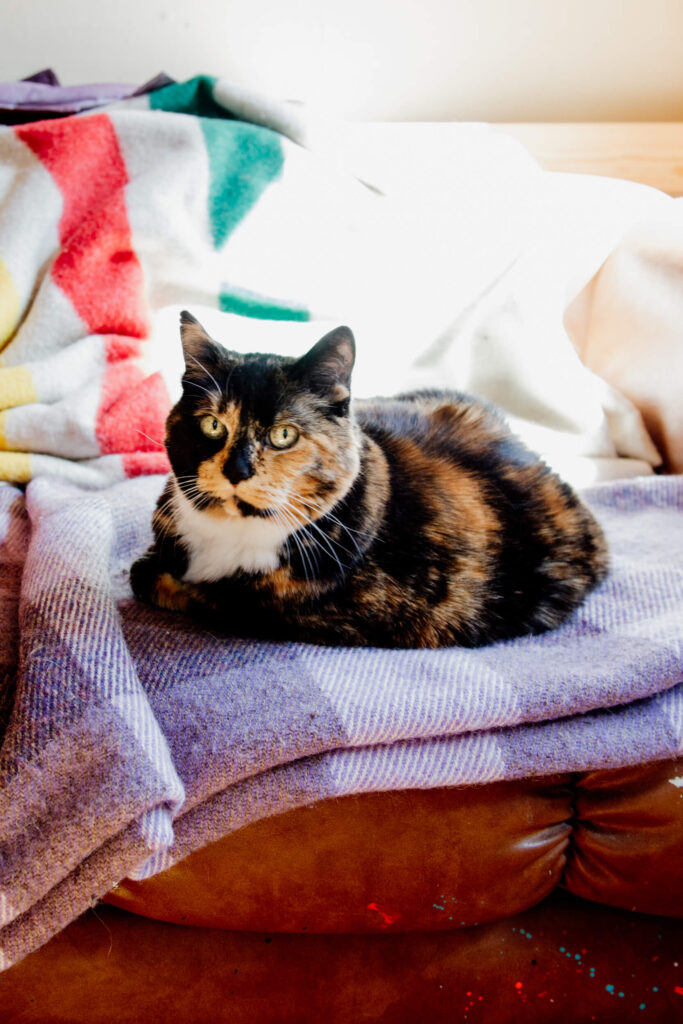 Can you talk us through your typical day at Shopify? We're envisioning a lot of deep thinking, team huddles, ping pong and gourmet coffee.
Well — haha — I work remotely from my 300sq foot apartment. The coffees are aero pressed! I like to take a break and go for a walk to grab a coffee from Habit instead of taking lunch. My team and I use Slack as our main communication method so work is generally a fun group chat with equal parts work and fun. I love hanging out with my team, so we meet twice a week — in video chat, of course — and with the time zones, some people are starting, others are ending, others just about to have lunch. I don't really have typical days. I have some meetings that come up weekly, monthly, quarterly. But I love how my main role is clear but other parts of my role change and evolve with what is needed and where I can help.
Any great advice you can give someone who has recently opened an online shop?
Keep telling people! The best thing you can do is talk about your business, ask what people think, how it could be better. Ask your current customers, ask your family, ask your dream customer to check the site out! There is a great Shopify guide on getting sales; it's made for starting out but I recommend it to anyone for just a reminder that you do have some control over bringing folks to your site.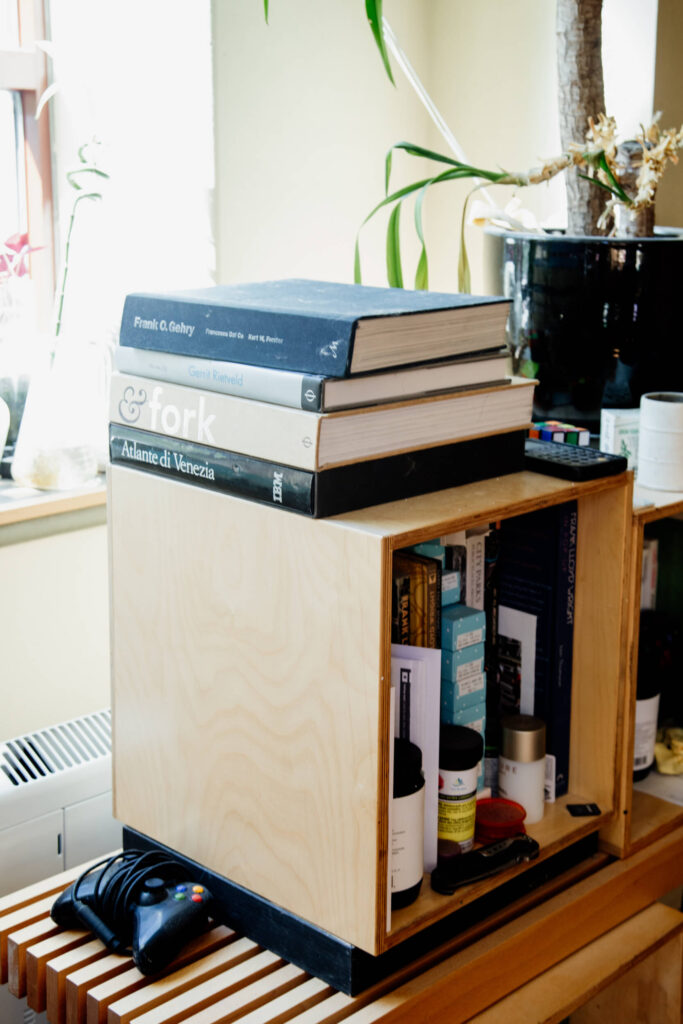 If someone is having difficulty getting traffic to their site, what are 3 key things that they can do to increase traffic? Can you walk us through some of the methods you've recommended and their impact on site traffic?
This is a great question! Of course, every business has a different journey and could be at different stages of their own development, so I'll try to keep this a little general as things that are always good to work on.
Content! Blog posts, pages, product descriptions – give Google a reason to send people your way. Tell stories about your products and brands you carry. I sometimes see stores get higher SEO ranking than the big brands as Google knows they have the info but also the products for sale!
I start to sound like a broken record here but: Tell people! One of the biggest mistakes I made was I didn't want to bother people — I avoided emails, tried to be present, but not in your face. Just get in front of your customers. I wish I took time every day to bring in a new customer and re-engage current customers.
And finally: Advertising. When it comes down to it, putting some money into bringing people to the site can be key in finding new customers. Knowing your customers well can help to target your ads to try to get the most return on investment.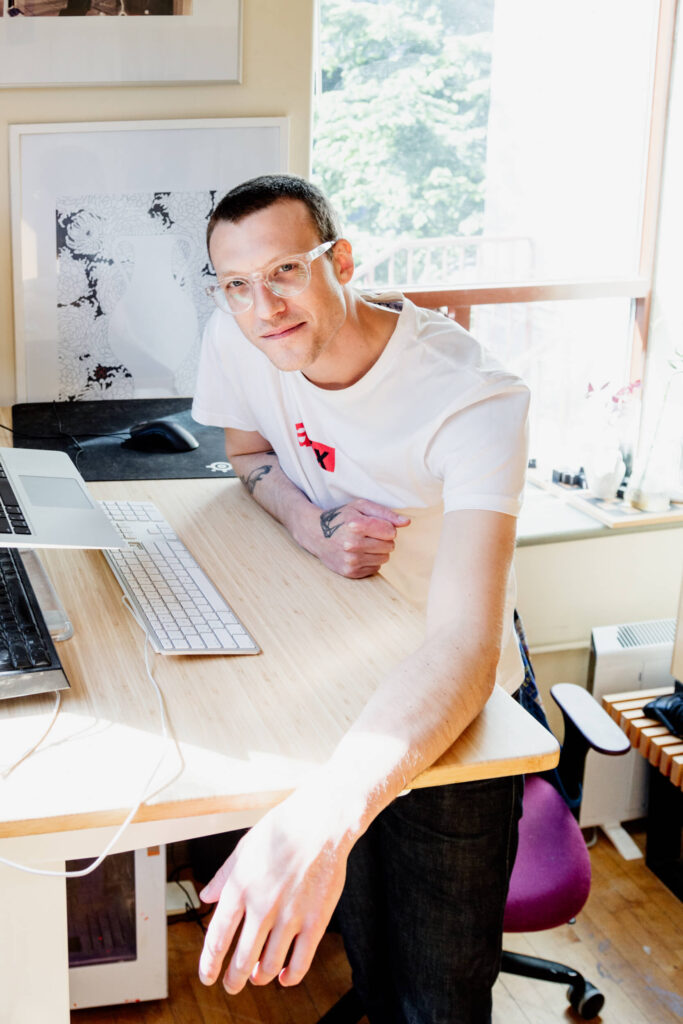 We recognize that traffic doesn't necessarily mean conversion or sales. What 3 things would you suggest to help increase conversion?
Sales channels: I think too many people open a website, then wonder why sales don't roll in. We really should be looking to get sales from a various number of places, not just one, such as Facebook, Instagram, retail/pop-ups/in-person sales/Google shopping. One of the best ways to maximize conversion is to have more channels to allow for that conversion.
Marketing: When it comes to selling on sales channels and the site, it really comes down to presentation and general marketing of the product. Explain elements in the product descriptions that let people know why they will love it the same way you would if they were in front of you in the store. And having good photos is essential for both social media and for products in the shop.
Trust: I always think about what it takes for me to shop at a new store. If a new store opens up in town, do I go on day one, or do I wait for a friend to test the waters? For new stores, it's really about building trust with your first customers and then building a community from there. It's also so important to tell your story as a brand to give your customers that sense of who you are and what your purpose is.
Okay — so now, a shop owner has strong traffic and conversions are good, but they want to work on increasing their AOV (average order value). What advice would you give them so that they don't disrupt the conversions?
First off, it's a great place to be as a merchant when you can look to increase AOV. At this point, I would say there are a few routes to take, depending on what products you sell and what the average order values are. It could be something as simple as a "free shipping over $200" promo. Or you could look at adding some product bundles that push up that order value and provide a benefit to the customer. I would also circle back to content here — if you tell the story on why you love items you carry, your buyers will then gain a better understanding of why your products make their life better and are worth it for them going to that checkout.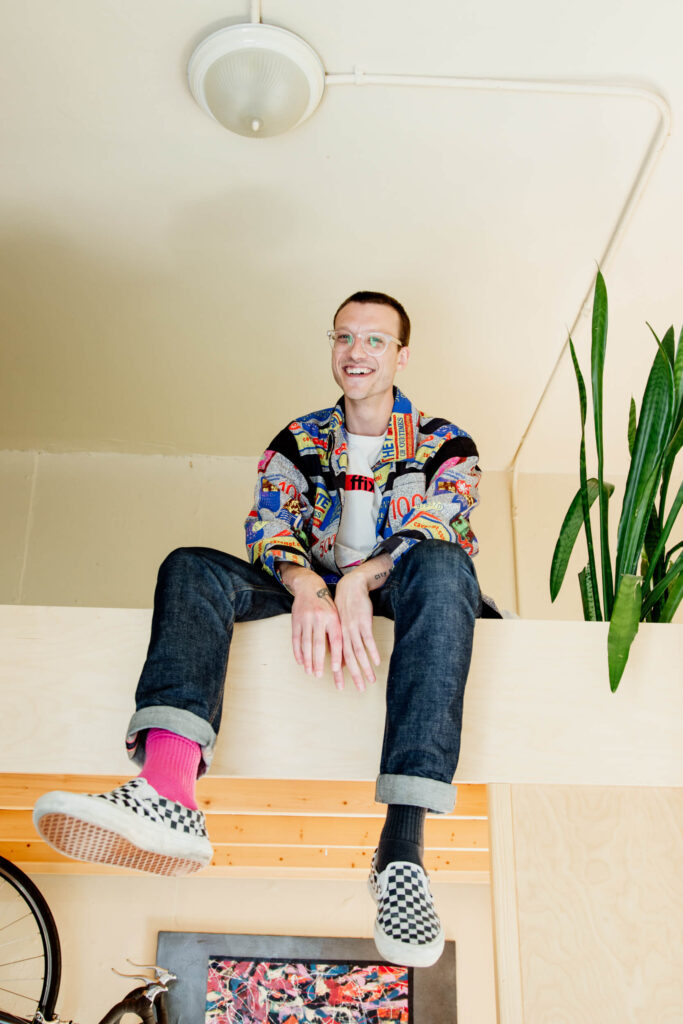 As a previous shop owner and brand creator, you experienced the highs and lows of being an entrepreneur. What would you say to someone looking at launching a brand and going online today? Any advice on how to manage the emotional side of starting a business?
First, life is far too short not to live your dreams. I'd also say if you can keep another income during the start-up phase, please do that! The more money you can fold back into the business in that first 6 months to a year is so much better for investing in exploring product lines and focusing your risk on bringing in customers, rather than making sure you can also pay the rent and eat at home.
I would also say that times of change and flux are times that define businesses and allow for what would seem like a crazy idea to now be considered normal. Up until this point in time you could start a business without an online element. We have now entered an era of digital by default. This is beyond just websites and online stores and is pushing us all to discover new and creative solutions. It is far harder for a business to adapt compared with a new business to be able to plan in this environment.
On how to manage the emotional side, I really think that can be different for everyone. We are thankfully in an age where we are encouraged to talk and take care of our mental health. Business is hard and complex. Most people don't face that many strategic decisions in their lives, but entrepreneurs do this almost daily, if not several times a day. We also need to remind ourselves that no one has ever lived in 2020 under these conditions before. No one is really an expert; they are just making a judgement call based upon gaining context and knowledge. Ask for help, seek knowledge, google things, watch videos, do what you need to do to be happy.
Can you give us some examples of successful launches at Shopify? Why do you think those shops had such success?
I can't disclose who uses the platform in that sense, but what I do know is that success is never random; it takes lots of work. The businesses that are successful build their relationships and communities over time. I know no one wants to hear [the truth that] "Rome wasn't built in a day." Every day is a new day and requires new customers and returning ones who are happy with your product and service. I feel like a basketball coach, but focus on the fundamentals!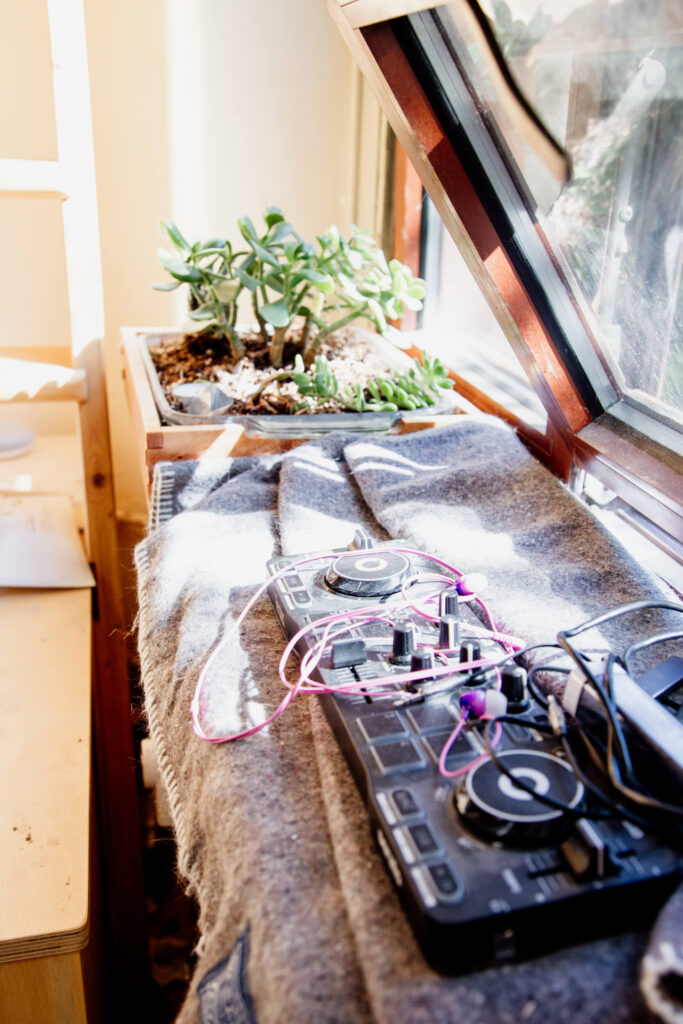 Before we end this interview – I want to ask you about your zine. What is it? And should we all be creating zines?
Rad! Zines are really just an informal magazine, usually self-published. I have always loved making and sharing content — art for art's sake. The current one I just made using Keynote on my Mac and it's just a free pdf download from my site. I would encourage anyone to create and share what drives them.
Anything else you would like to say?
Thank you! To everyone who shops local, to the local business owners and folks who really try to put the community first, thank you!