Name: Lara Miller
Shop: Frances Grey
Address: 574 Yates Street, Victoria, Canada
Instagram: @shopfrancesgrey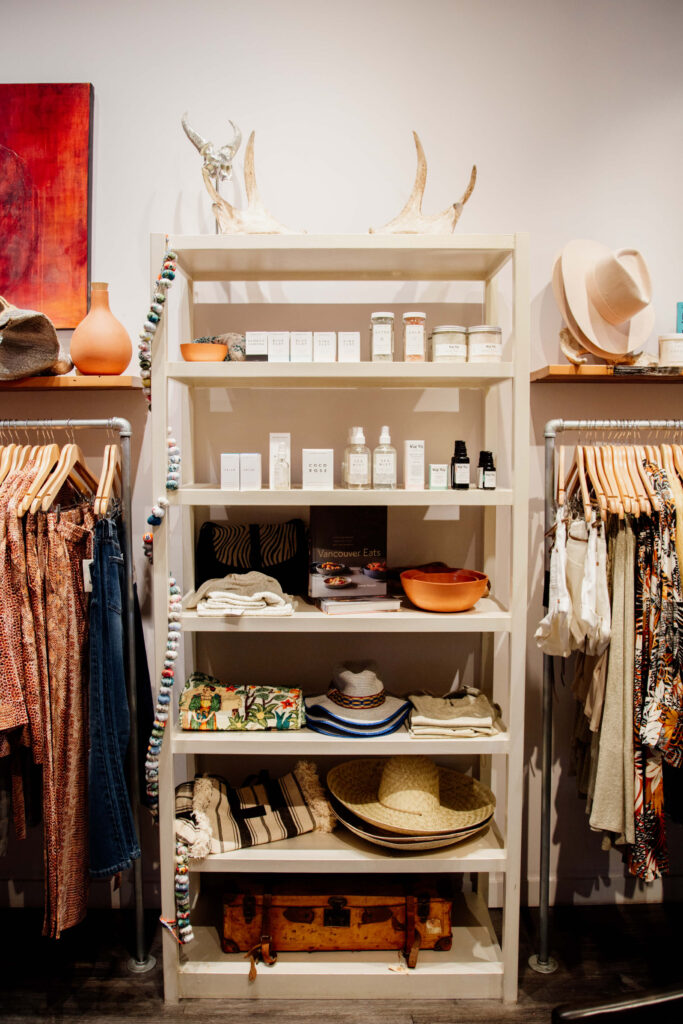 What is Frances Grey?
Frances Grey is a boutique for all women, showcasing designs from all around, amazing vintage pieces and local artists.
Strong, mysterious, beautiful, inspirational, powerful. It's a contemporary approach to women's fashion honouring sustainability, personal style, and an androgynous aesthetic. Frances Grey blurs the lines. She challenges and redefines the feminine style of dressing. We aren't defined by one way or one gender. We have so many layers and desires and needs. Frances Grey provides women with multi-layers to explore their style, moods and vibes. She loves old world, classic structured pieces, art deco, utterly feminine and modern masculine styles. It's beauty and elegance combined with the refined, edgy and playful sides we all possess!
Can you tell us about your background? Did you have any retail experience before opening Frances Grey?
I have never worked in retail. I received my degree in Bachelors of Education in 2001. I worked as an elementary teacher for three years until the birth of my daughter in 2004. Prior to that, in 1998, I started a construction company with my ex-husband and was part of growing that company until 2009. In the summer of 2014, I had the desire to pursue my love of fashion, and from that Frances Grey was established in April 2015.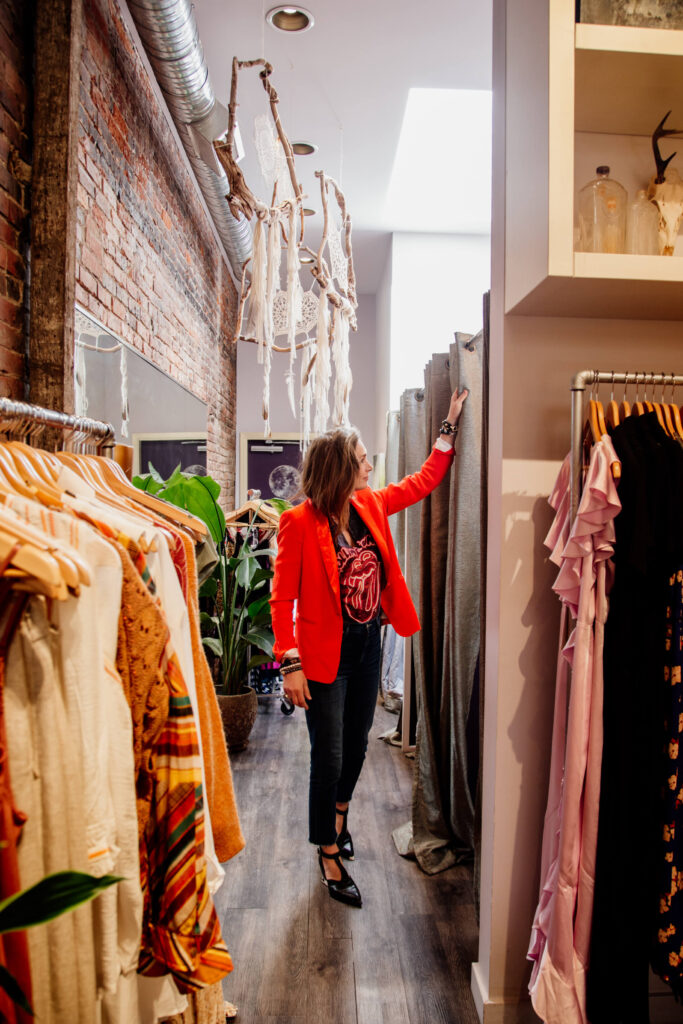 You ran a different type of business before you started Frances Grey. Have you always wanted to run your own business? How long did it take you to make this business a reality?
I never thought I would run my own business when I was young. I enjoy collaborating with a partner so it was a big move to pursue this business on my own. I had first thought about going to fashion school, yet the logistics didn't work being a single mom. So I decided in August 2014 that I would open a store that represented my style and vibe. I pretty much threw myself into it and learned as I went. It was something I knew I could do, and do really well, which I learned when I started my first business at the age of 22.
Tell me a little about your store name. Why did you choose the name Frances Grey?
Grey is my favourite colour, and I love the name Frances. It's androgynous and I felt it created a little mystery. I wanted it to feel like you were looking into her closet, and the window display was a little taste of her mood for that day. She's varied and quite layered and open to changing her look often to represent her mood and vibe.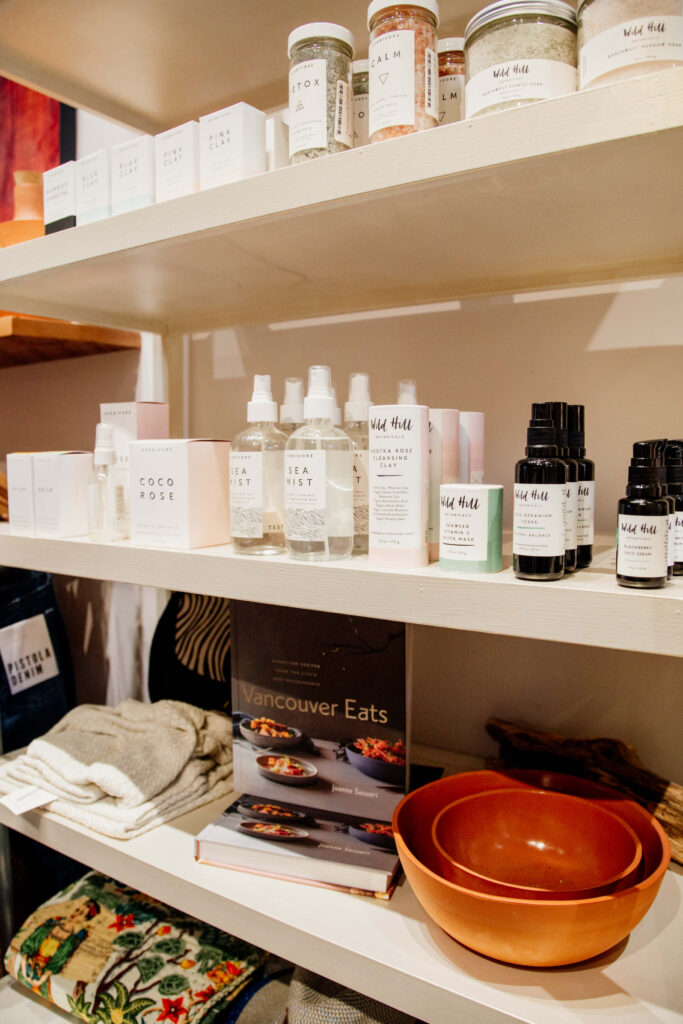 Each season represents new styles, new trends, new products. How do you evaluate what is working and what isn't? What guides you in your choices?
My gut and what gets me personally excited. I have learned over the past five years to trust myself and my choices. I don't always make the right ones, and sometimes I push it a little too far, but I have to love it and want to wear it myself even if it doesn't work on my own body — I still need to be inspired.
Where and how do you source your designers or items in your store?
I go to a variety of buying shows. When I travel the world, I love to explore other small boutiques and try to find one or two new designers. Sometimes my customers share a designer they'd seen and feel I would love.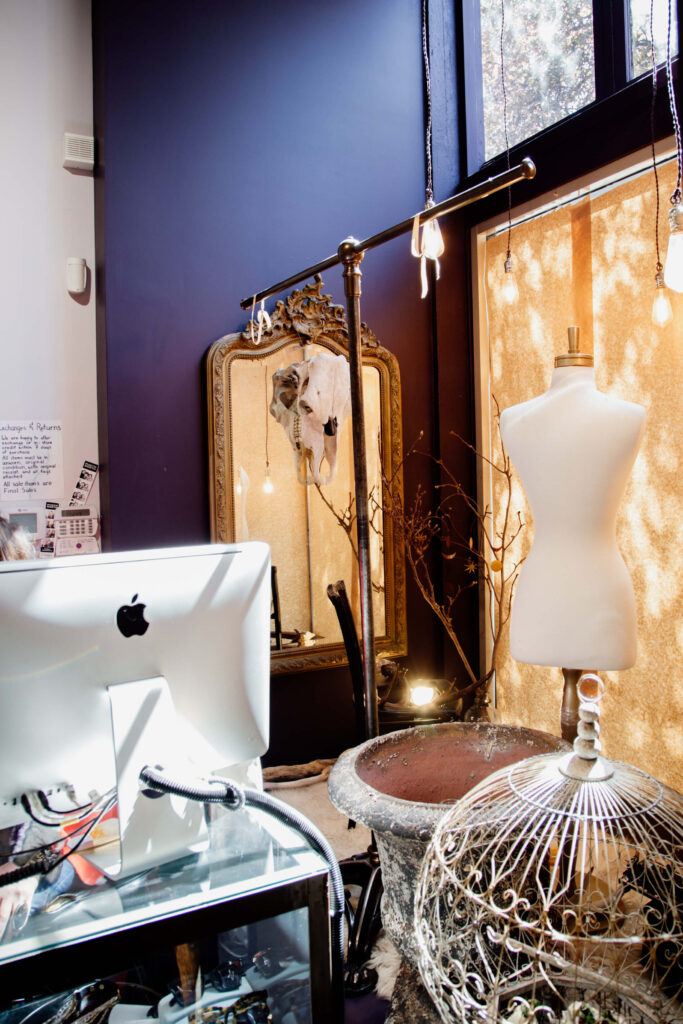 Recently you've transitioned your business online. Can you tell us a little about that?
Well, I never thought I would go online; however, under the circumstances, it was necessary, and in the end I am grateful. Up to this point, my site has not generated many sales or showcased Frances Grey to its full potential. But it has started the creative juices flowing and that excites me. I have lots of ideas, and now that the site is up, I'm starting to slowly work towards what I know it can be. I feel in time it will be a great representation of Frances Grey, whether you are able to ever step foot into the shop or not.
Where can customers find you online?
We are at francesgrey.com. I'll also be opening my shop soon; check my IG posts for updated days/hours.