Name: Claudia Knoglinger
Shop: Bernstein & Gold
Address: 608 Yates Street, Victoria, Canada
Instagram: @bernstein_gold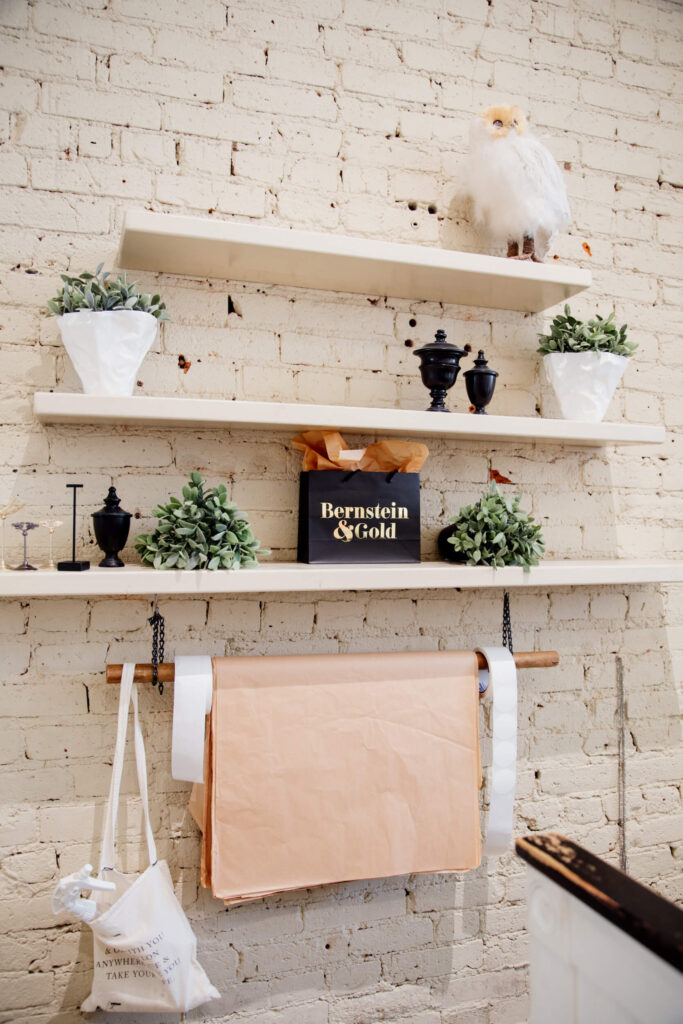 Can you tell us about your background? What made you decide to go into retail?
Bernstein & Gold is a women's lifestyle boutique featuring established and up-and-coming designers from around the globe. Our beautiful space is also the home of an Eminence Facial Boutique and Beauty Bar. My background is in fashion and textile design. Retail was a natural progression from designing and producing to finding a retail space to sell my designs in.
If you had to describe your shop to someone who hasn't seen it, how would you describe it? How has the store evolved over the years?
Bernstein & Gold was first established in 1992 and its main focus was in-house-designed white and gold furniture, home accessories and textiles. My business partner, Erin, and I took over in 2008 and introduced international designer fashion and accessories. Over the years, B&G has transformed into a go-to place for leisure, event dressing and quality design.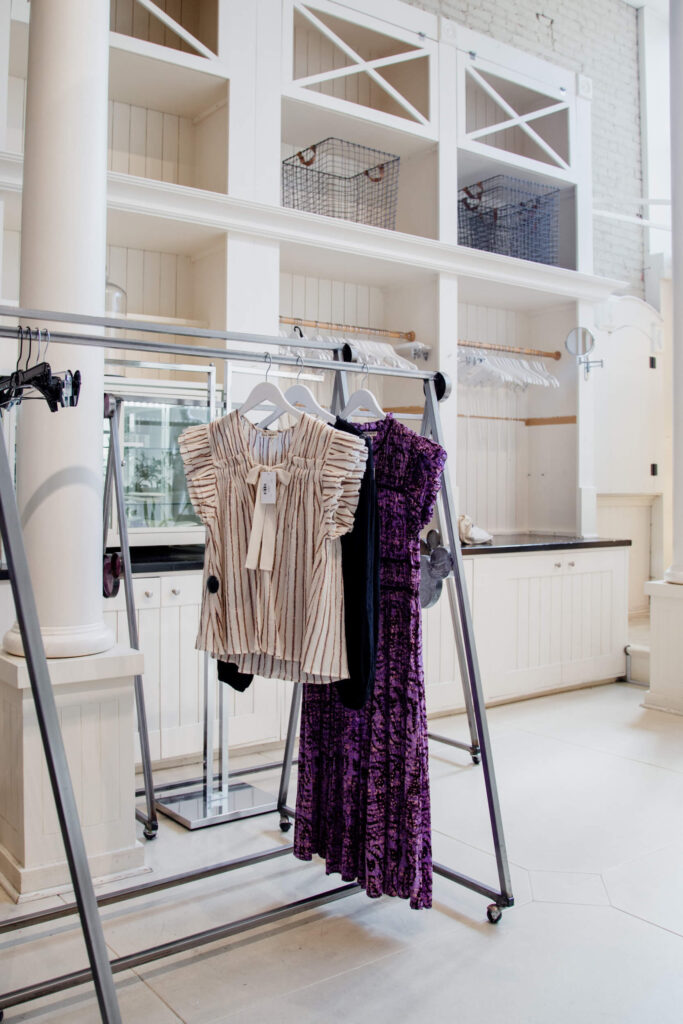 Can you tell us a bit about your personal style and aesthetic? How does the store and the designers you carry fit into that aesthetic?
My personal style is uncomplicated and fits perfectly into my lifestyle. My go-to pieces are all interchangeable and always include a pair of designer sneakers, high-waist denim and a beautiful ruffle blouse, or a tee with a tailored Smythe blazer, or a long dress. I'm on my feet all day and I have to feel comfortable and fashionable at the same time.
Each season represents new trends and new products. How do you evaluate what is working and what isn't?
It's all about the customers and knowing who they are and what their lifestyle allows. Beyond travelling to the showrooms, it's hours and hours of sitting in front of orders and making sure that we have a good balance of the best upcoming trends, relevant and classic designs, and a good representation of lifestyle and leisure.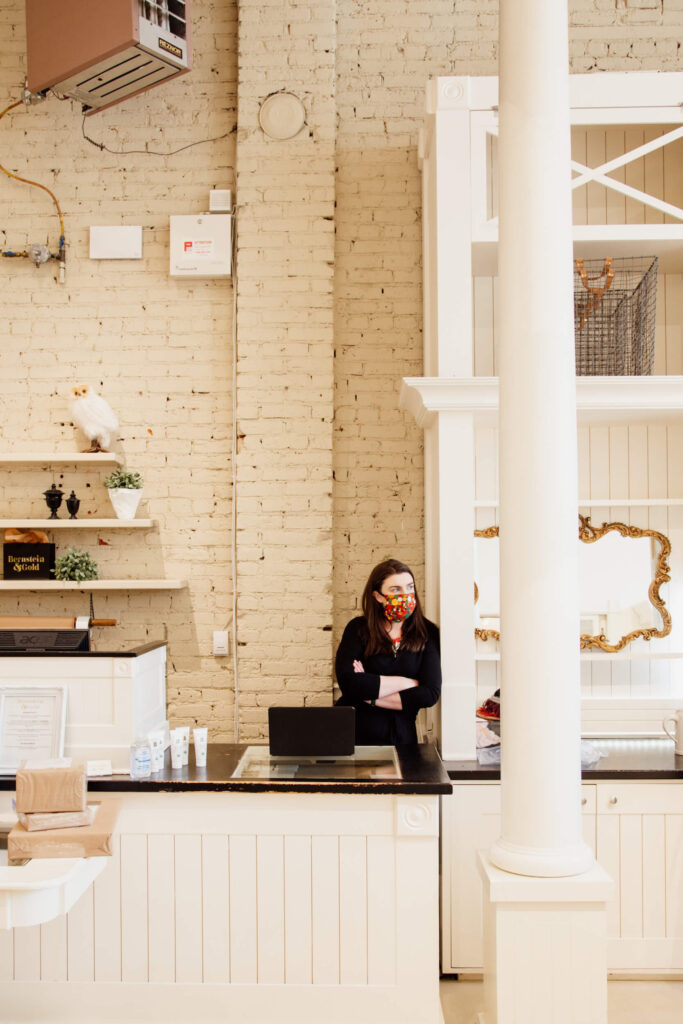 Where and how do you source your designers and products you carry in your store?
We travel and search on social media to find new designers. The showrooms in NYC and LA offer a huge selection of brands and designers. Often our relationships with industry representatives help make those connections in advance. We have had many fantastic recommendations from friends and customers as well.
You recently opened an online store. Can you tell us a little about that?
We have been online for a few years now and it helps our customers get acquainted with our products and new arrivals, but there is nothing like the personal experience you can give someone when they come into the store. Our relationships with the customers are everything to us. Now that we are in a completely new situation due to COVID, online has become our only tool to showcase our goods. The good news is that most of our customers are receptive and have adapted to now ordering online. We still offer one-on-one personal shopping experiences in order to allow the customer to try on the items and get a good feel for fit and style and how it all works and looks together.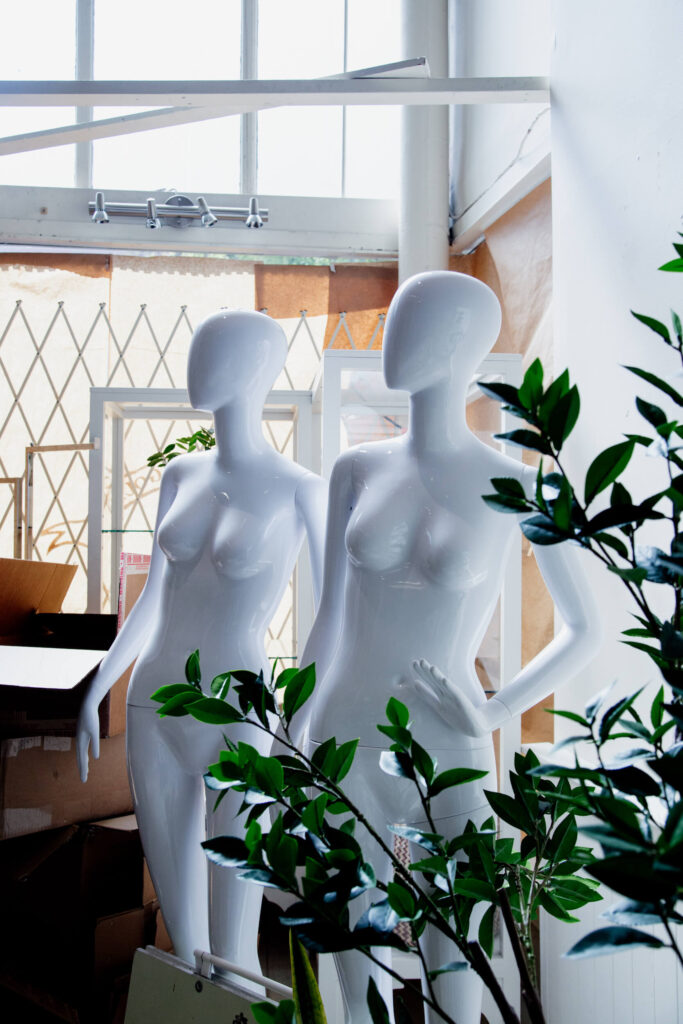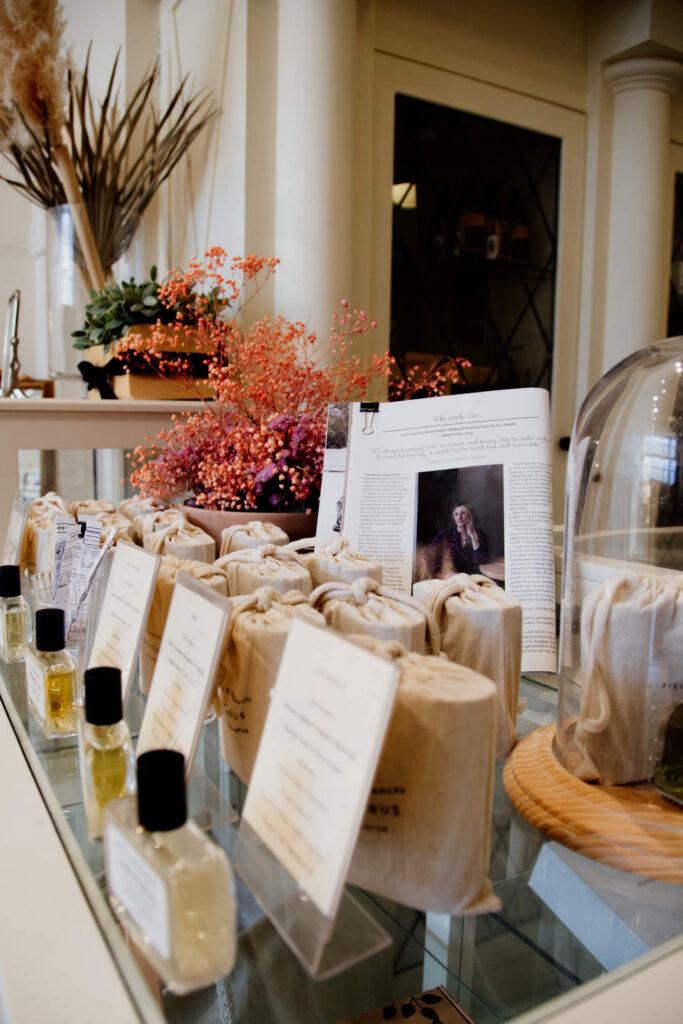 What are some of the hardest lessons you've had starting your business? What advice would you give to someone wanting to open up a shop?
The hardest lesson has been knowing that some things are out of your control. My advice would be to not do what's already happening.
We are being told to let go of a lot right now and adapt; it's overwhelming and we're all trying to cope as best as we can. How are you coping? What's been working for you?
Everything is day-by-day at this moment. I have quickly learned to stay fluid during this time and deal with what is right in front of me. Although the shop is physically closed right now, our online sales are increasing daily. We also offer free delivery and that has been received very well. Our organic skincare line is one of the few things people don't hesitate to replenish. It has become essential for people to keep their wellness routine going.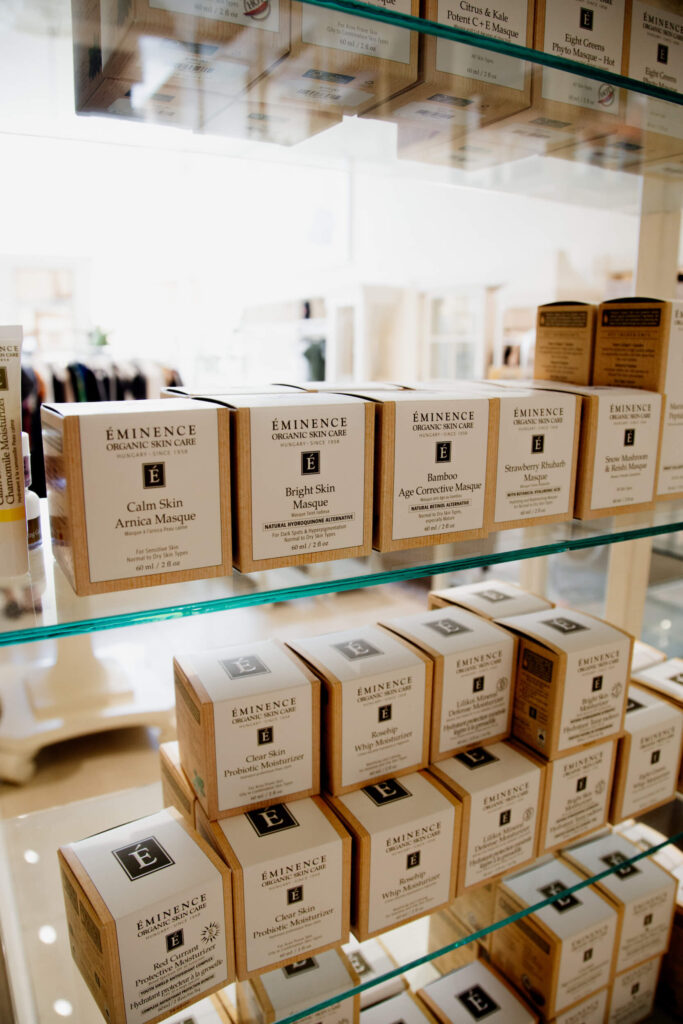 As we navigate our new reality, what advice would you give to your fellow shop owners on what keeps you moving forward? What are three words that best describe how you are feeling today?
What keeps me moving forward are my customers, our community and my staff. Three words to describe me: hopeful, thankful, frantic.
How can customers purchase and support you at this time?
People can visit our online shop at bernsteinandgold.com or message us through Instagram.
[Note: Now that doors are starting to open, you can view a list of shops with new store hours here.]