Name: David Wallace
Shop: Oxford
Address: 589 Johnson St, Victoria, Canada
Instagram: @oxford_victoria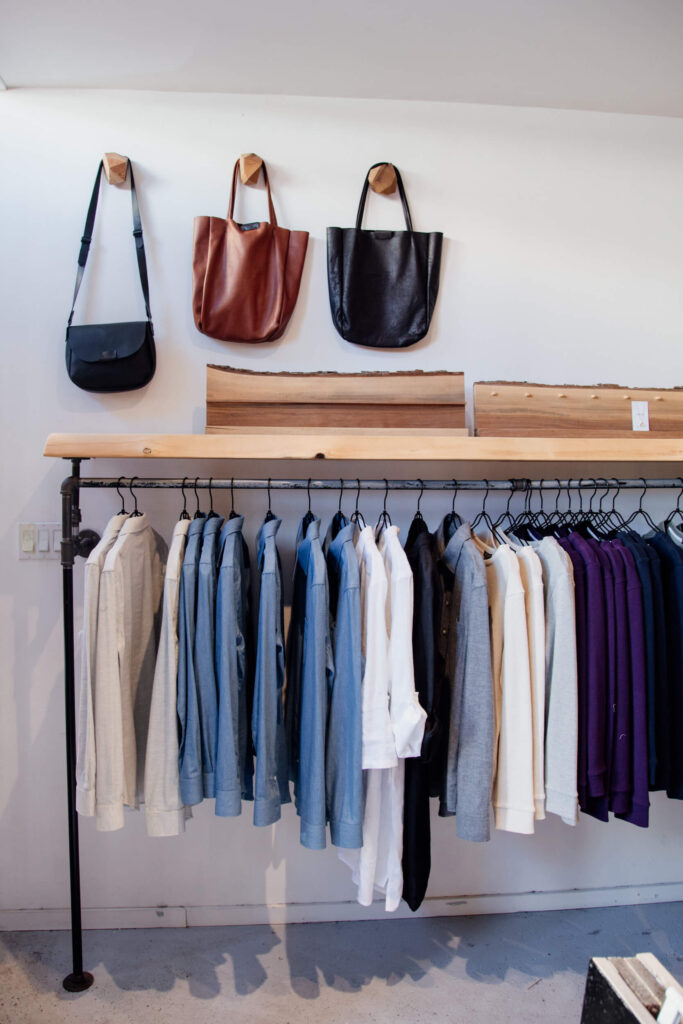 What is Oxford?
It's a shoe, a place in England, a type of fabric and the name of our store. We sell locally made men's and women's clothing, leather goods and jewelry.
Can you tell us about your background? Did you have any retail experience before opening Oxford?
I started out working in a screen printing shop 25 years ago. I would screen print my own graphics on t-shirts after hours. I have a Bachelor of Fine Arts degree in graphic design and did a year of new media at Vancouver Film School. I got the majority of my experience designing for a clothing company in Montreal for five years and for a label called Obakki in Vancouver.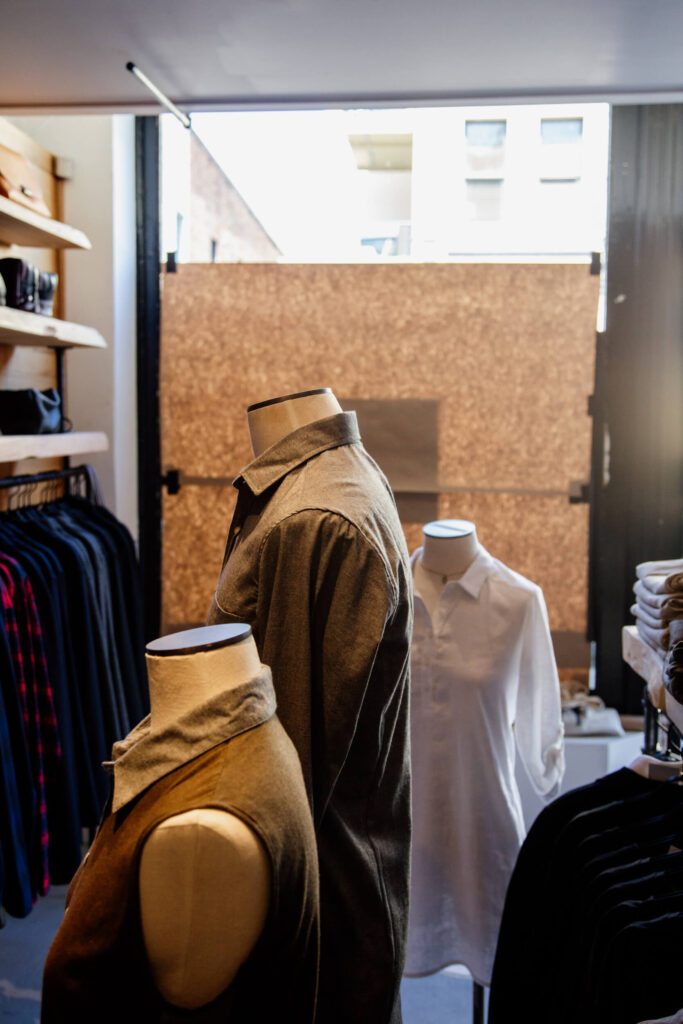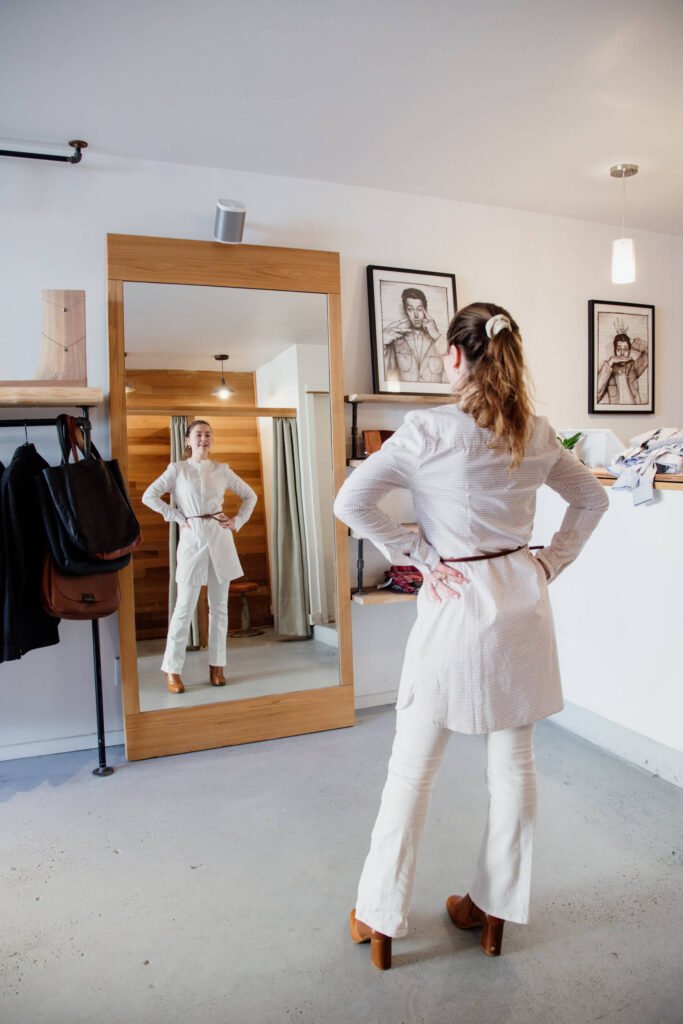 How long did it take you to make your business a reality? What were some of the biggest hurdles?
This is my fifth business and third clothing label. It's taken this long to find something that works. Also, timing is everything … ten years ago nobody gave a shit about locally-made garments.
Tell us a little about your store and clothing brand name. Why did you choose the name Oxford?
My last boutique I called The Butchers Hook, which was Cockney rhyming slang for "have a look." No one got it. I received lots of calls for turkey and ham come the holidays though.
If you had to describe your shop to someone who hasn't seen it, how would you describe it?
Low ceilings, small, but you may not notice because the owner is super chatty. Smells like leather and cedar.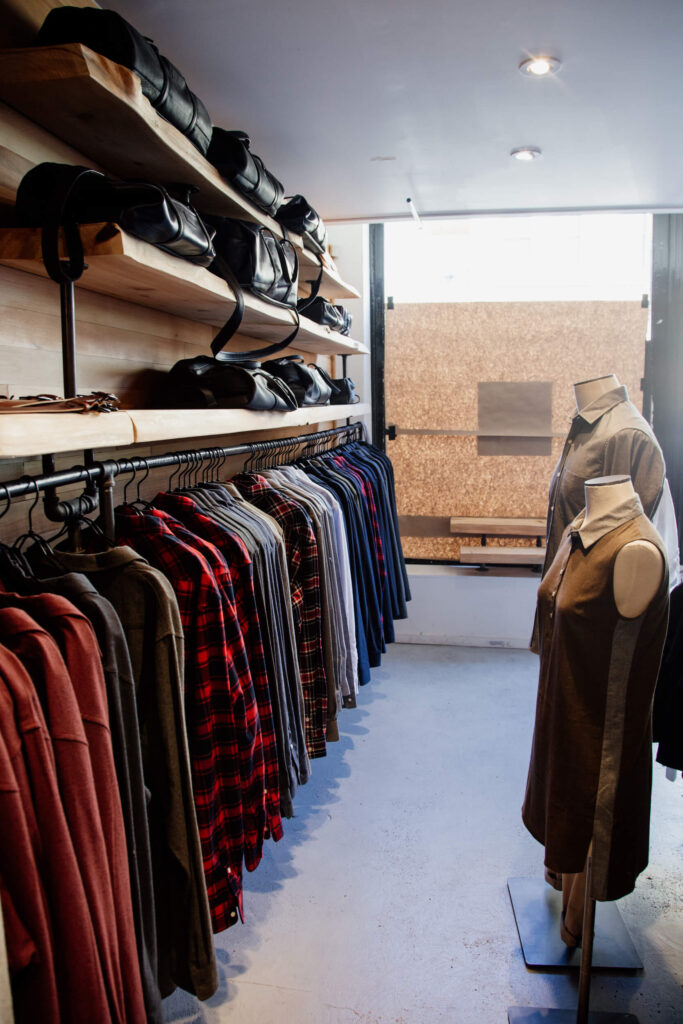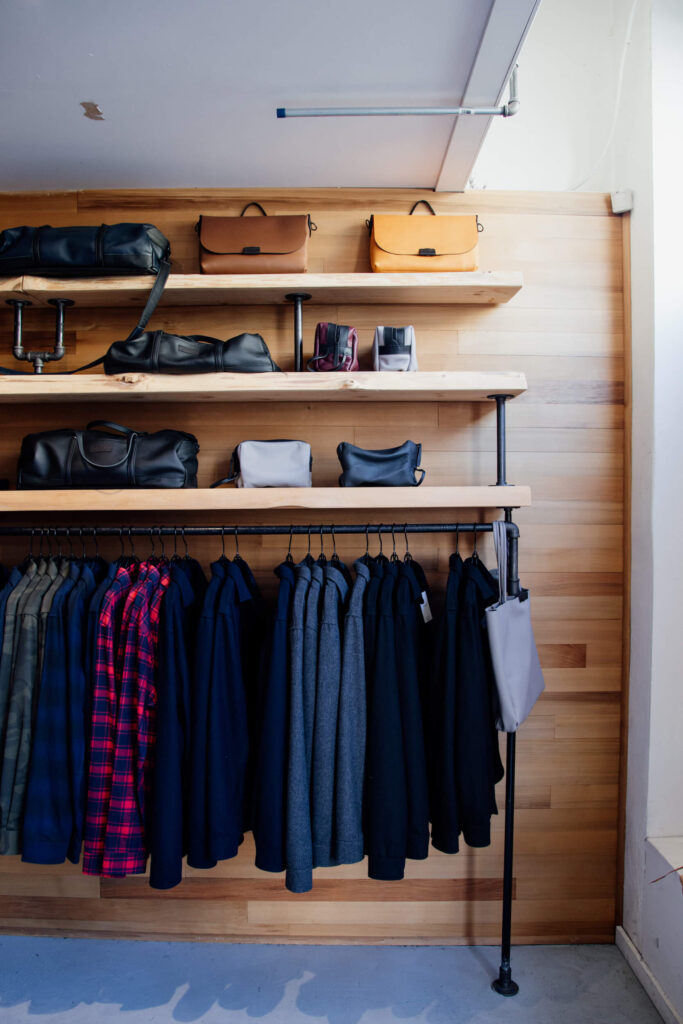 Your clothes have a signature look. Can you tell us a bit about your personal style and aesthetic and how that translates into your clothing line?
The simplest design possible with the best fabrics we can find. The clothes we make need to last style-wise as the fabric gets better with wear. I think the aesthetic comes from the simple design. Manufacturing in Canada in order to keep the cost on point means it's necessary to strip the fuss.
Inspiration is all around us. What or who inspires you?
Muses always change … I like film, music and the 80s.
Each season represents new styles, new trends, new products. How do you evaluate what is working and what isn't? What guides you in your choices?
Drop the dog and add one to the top. Lol.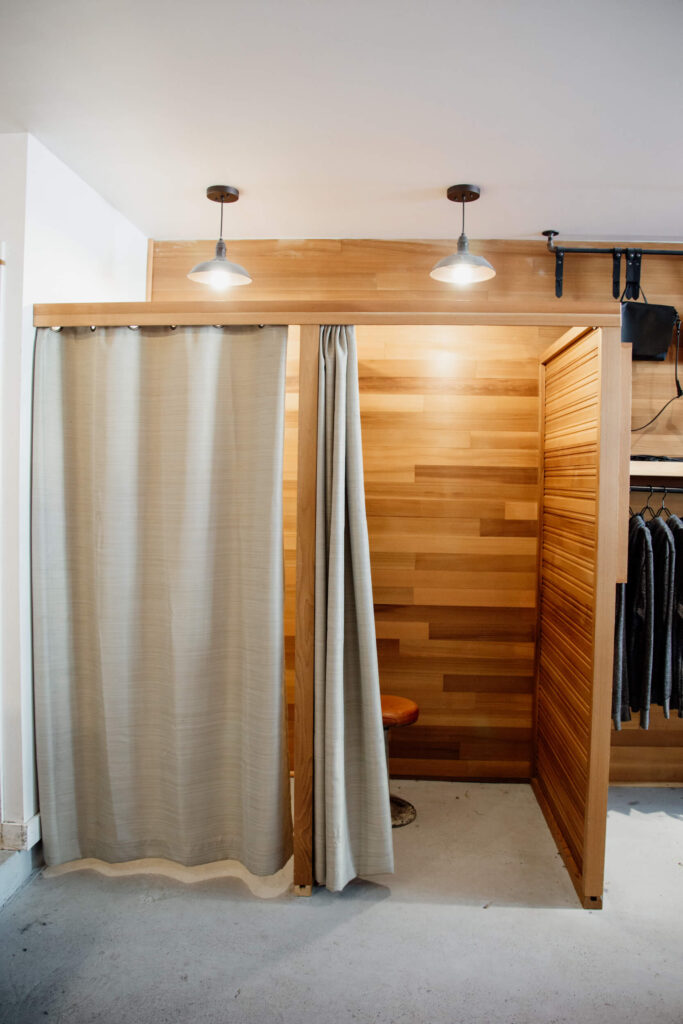 How has the internet and online shopping impacted your business? Do you do business online?
Well, we don't have online shopping. People just message me and I help them with what we have. Worked well until this mess….
What are some of the hardest lessons you've had starting your business?
There is a big difference between art and design. I need to remove myself from the business and realize I'm providing a product to a client. Art is something I can do in my basement if I need to make something that no one will buy but love to talk about for an hour.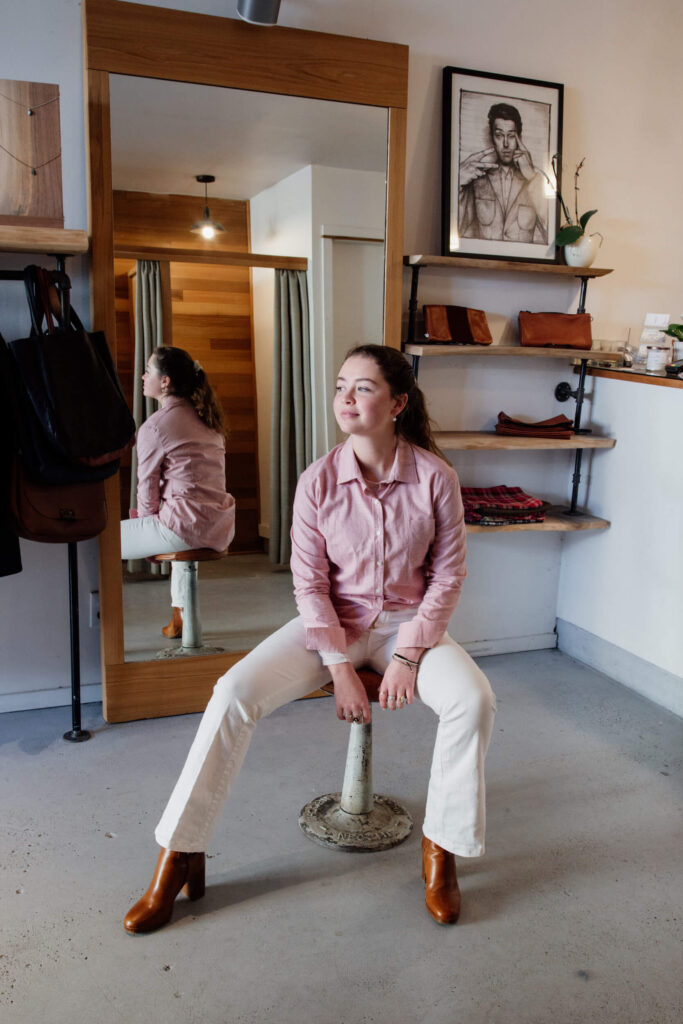 What advice would you give to someone wanting to open up a shop?
Ramp up. Don't take on debt.
We are being told to let go of a lot right now and adapt; it's overwhelming and we're all trying to cope as best as we can. How are you coping? What's been working for you?
Tequila and family. Would hate to be alone during this — I'd go crazy. Truthfully. I talk to myself out loud already so I can't imagine the crazy without other humans around.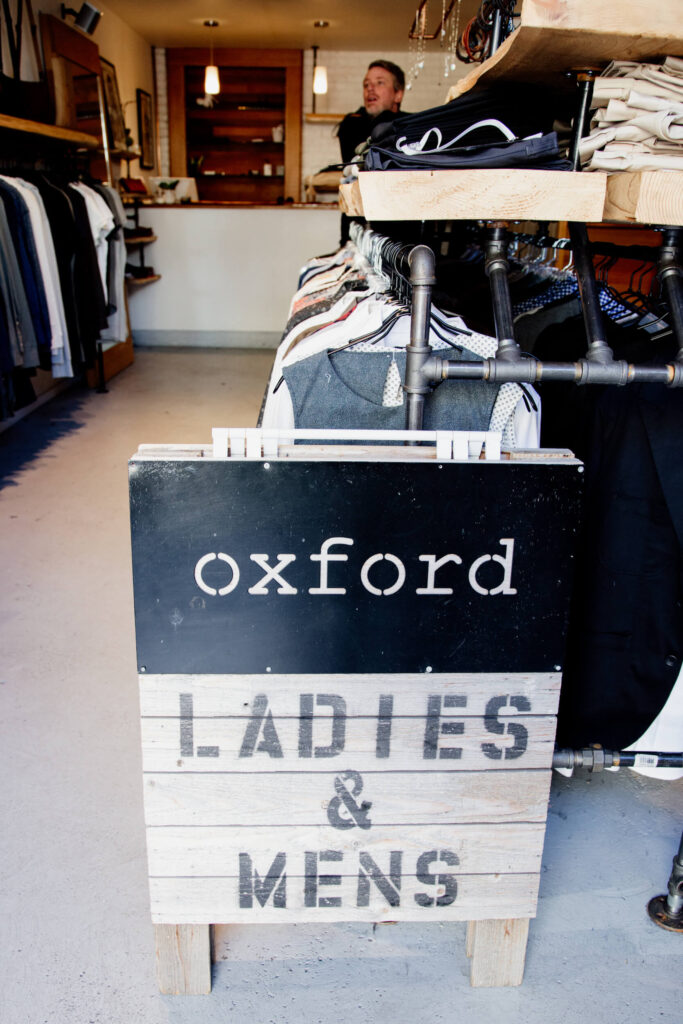 As we navigate our new reality, what advice would you give to your fellow shop owners on what keeps you moving forward?
Think of how to deal with how awkward it's going to be for customers when we reopen. Try to find a way to acknowledge those fears.
Have you made any hard decisions to get you through this difficult time? Can you share some of those decisions? Where are you finding strength these days to make decisions?
Well …. I've already started to borrow money to invest in stock for the reopen. I hope the locals realize that where they spend their dollars needs to be mindful.
Retail has been hit hard. The direction seems unclear for many retailers. How do you see things playing out? Any advice?
I have no advice but welcome it. I have no idea. Seriously. (Insert nervous laughter here.)
How can customers support you with purchases during this time?
Message me on Facebook and I'll walk you through what we have and send pictures.

[Note: Now that doors are starting to open, you can view a list of shops with new store hours here.]