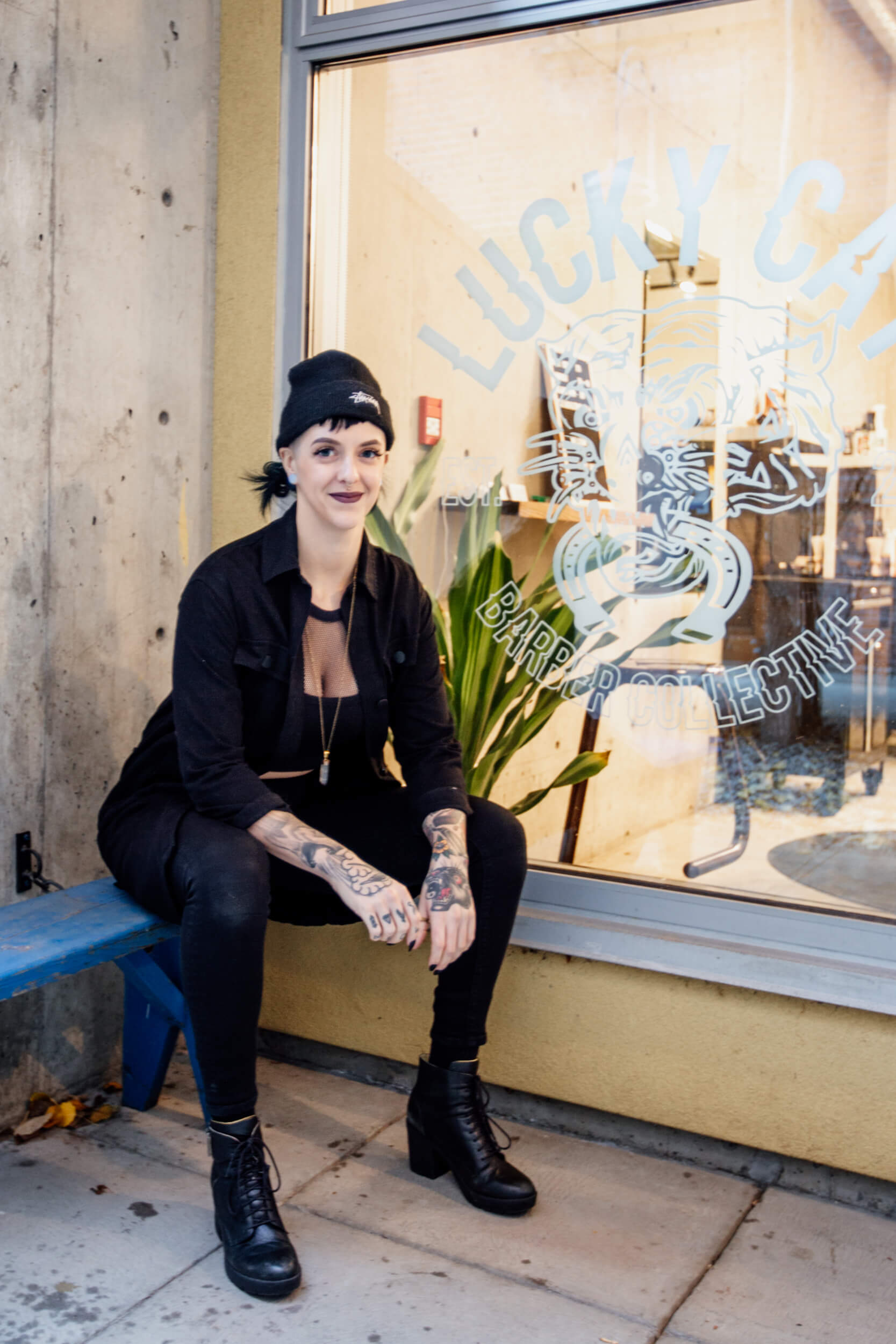 In Conversation with Jordan // Lucky Cat Barber Collective
Name: Jordan F. Richards
Shop: Lucky Cat Barber Collective
Address: 536 Chatham St #103
Instagram: @j.fades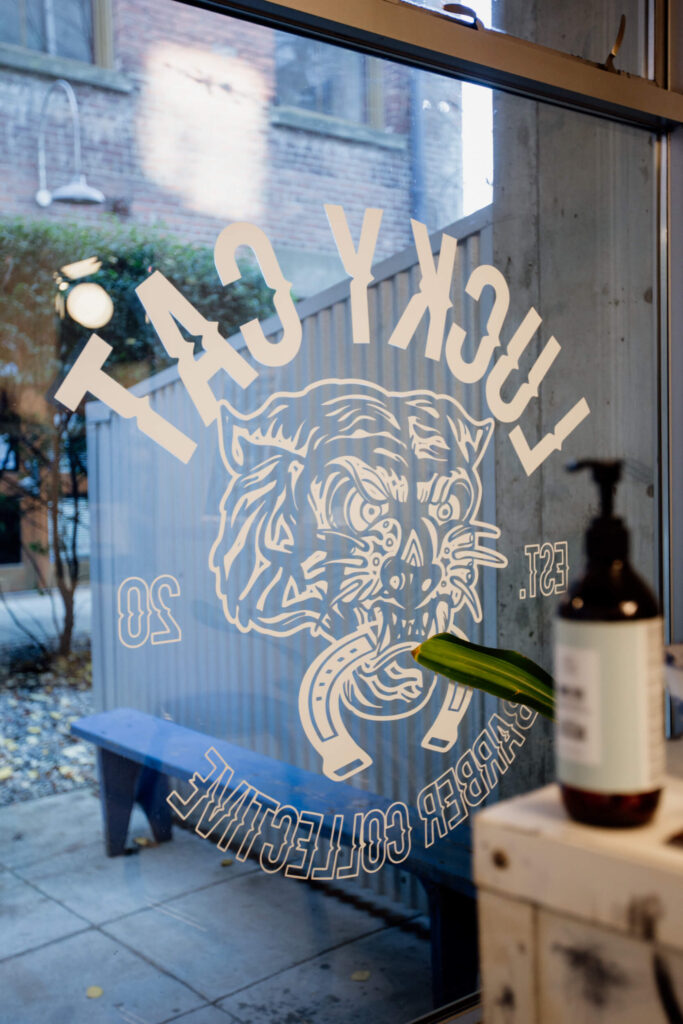 Can you describe Lucky Cat Barber Collective? Why "collective"? 
Lucky Cat is a new Victoria-owned and operated shop, specializing in barbering and creative cuts, as well as different avenues in creative professions, such as Megan from Avenue.U who is a Cosmetic Tattooer [who works in the shop on the lower level]. Lucky Cat also has tons of wall space where local artists can be featured. I've utilized the word "collective" because as a whole, this is a creative space for creative people. Whether the individuals are painting, tattooing, cutting hair, or offering some type of personal yet creative service, they will still be included as part of the Lucky Cat team.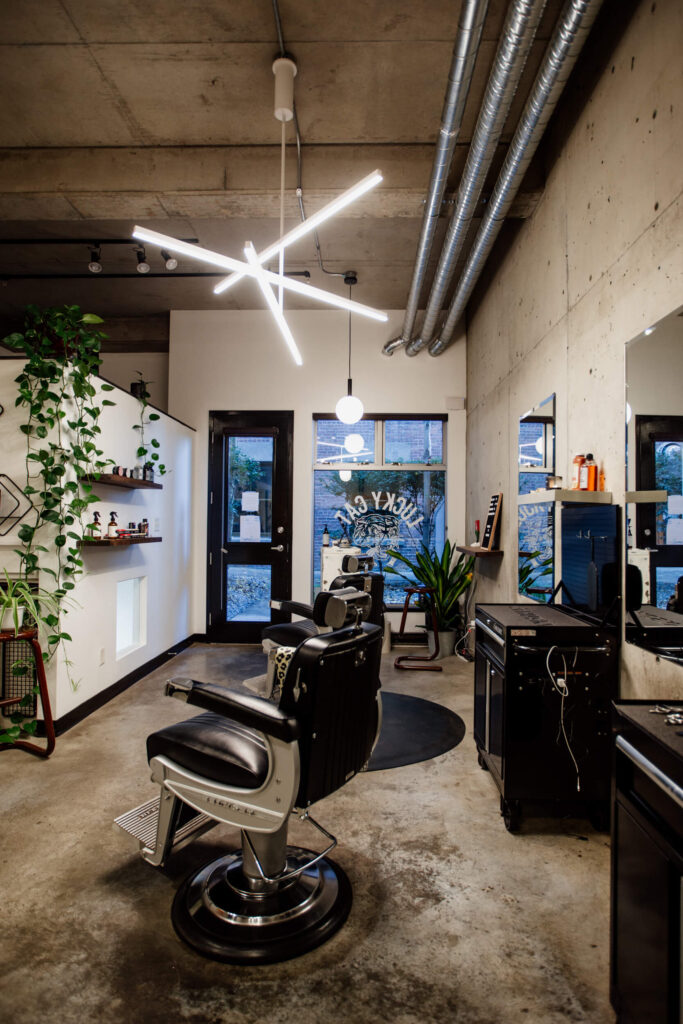 Can you tell us about your background? When did you open the barbershop? 
I've been working in the hairstyling / barbering industry for the past 7 years as a professional, where most of my time was spent at Victory Barber & Brand. It wasn't until last year that I truly felt my true self shine through with the need of having my own studio to create whatever, whenever.So I opened my shop in the pandemic! Yes … it was incredibly daunting and scary with there being so many unknowns, but inevitably personal service will always be around and haircuts will forever be needed. June 17, 2020 was my official opening day at 103-536 Herald street in Old Victoria!
Tell us a little about your barbershop name. Any significance? 
I love cats. I love horses. My cat Meow Meow was part of the inspiration and I have a horseshoe from when I used to ride horses competitively in my younger years that I now have had hanging in my personal space collecting luck. I've incorporated a cat and a horse shoe that is upside down, suggesting that the luck I've been collecting over the years is now being shared with every individual who walks through my door.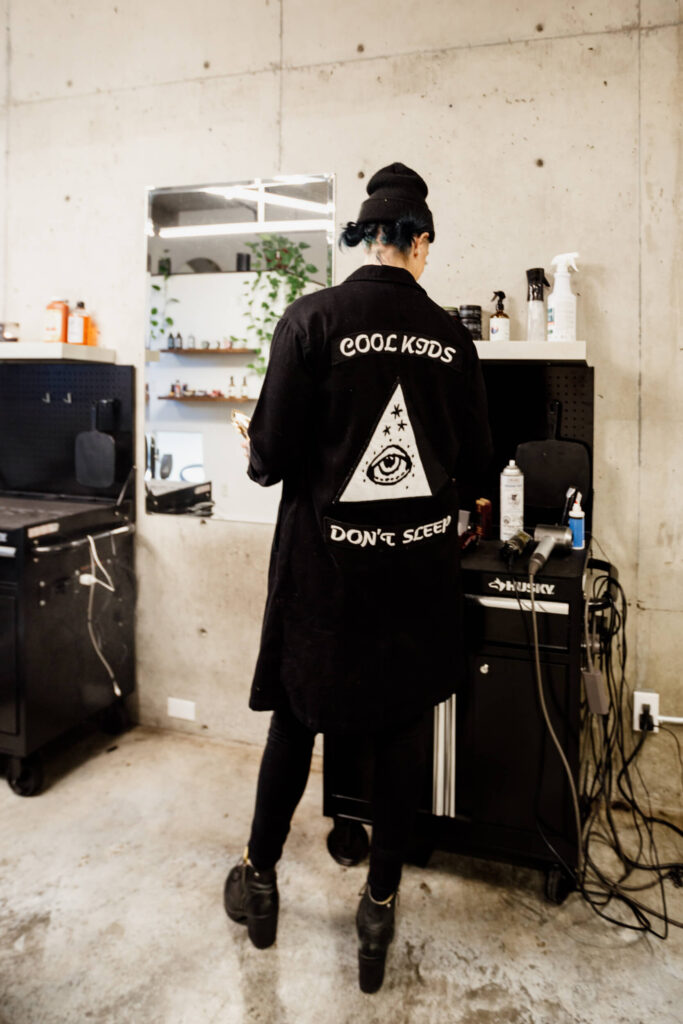 If you had to describe your barbershop to someone who hasn't seen it, how would you describe it? 
Uniquely edgy, industrial meets modern, everyone welcome, energetic vibes, the chill zone.
Can you tell us a bit about your personal style and aesthetic?  
My personal style is ever-evolving. I like to dress up or down, and I sometimes wear wild outfits just to turn a few heads and raise a brow. I like bright colours but my favourite is black, I like shiny things, and I would say my music taste is all over the map. I'm open and honest, can be brutally upfront … but is all with love.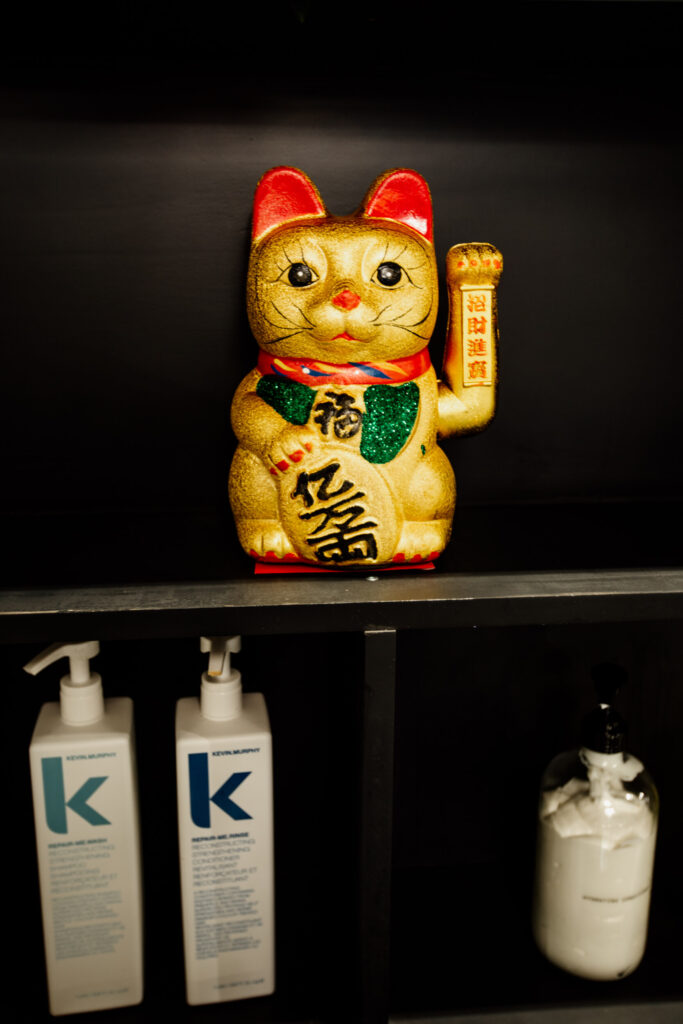 What or who inspires you? 
For barbering inspiration — other creatives all over the world. I wouldn't say I have one true "human" inspiration. Sometimes I find inspiration just from doing new activities or seeing textures on a random wall!
You started out as a stylist before becoming a barber — can you tell us a little about that? 
I went to hair school at Aveda here in Vic. I liked it … but didn't love it. Hair colour wasn't my thing at the time and all I wanted to do was be wild and free with the clipper. I wanted to do weird asymmetrical styles that involved breaking the rules, and so after working in a salon for a while, I took the leap and applied at Victory, where I grew into the barber I am today. It was the push I needed to be able to explore every new angle with my scissors and clippers.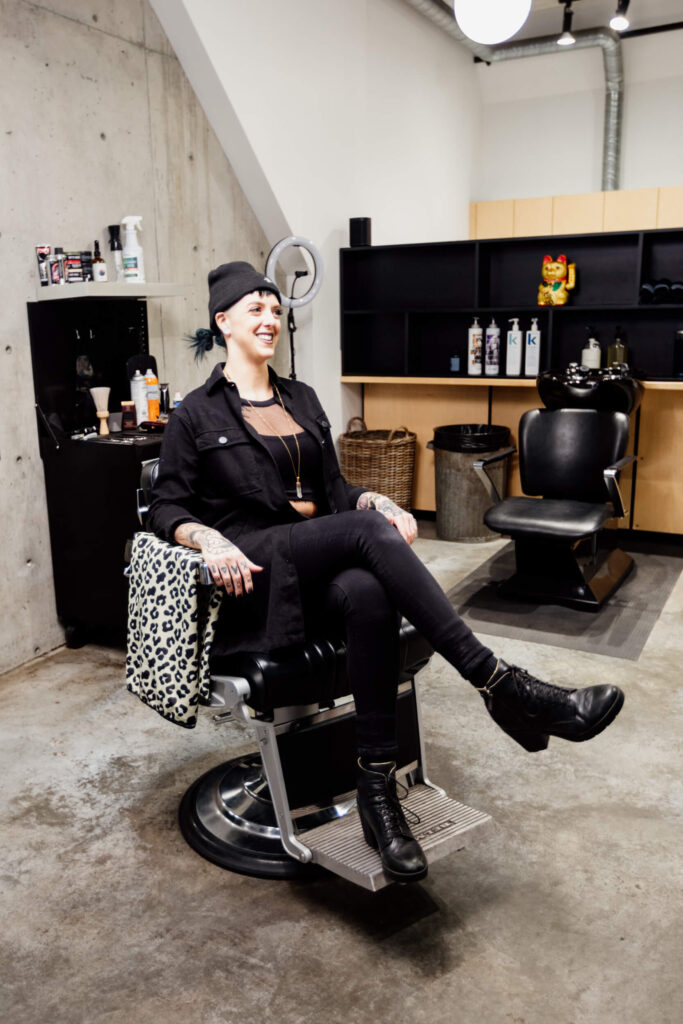 What are some of the hardest lessons you've had starting your business? How have you overcome them? 
Dealing with taxes has been an interesting time. I wouldn't say I've run into any challenge yet that I haven't been able to not break through … but staying organized is definitely an important priority that I've become better at over the last 7 months. Doing the tasks I need to do "now" instead of tomorrow is now easy for me.
What advice would you give to someone wanting to open up a business? 
DO IT. Freedom is real and you might struggle in the beginning — that's completely normal — but being your own boss is super cool and that alone has given me so much creative flow day-to-day.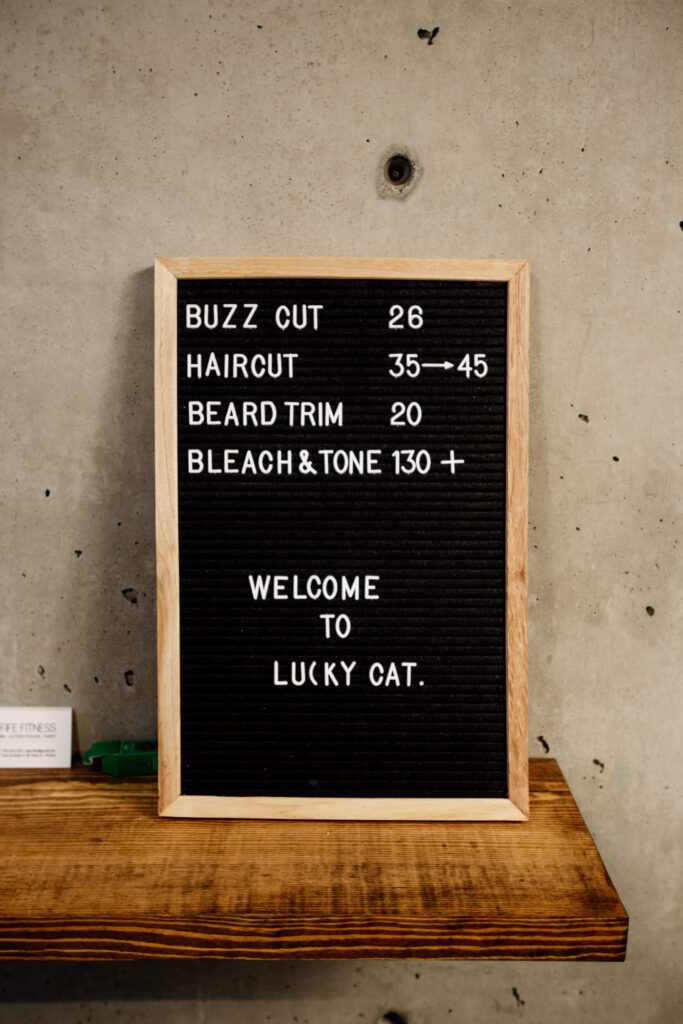 We are in a pandemic and small businesses have been affected significantly. You opened your business during a pandemic. What's been working for you? 
It's scary in the unknown, but if you don't take the risk, you don't grow. I like to live my life day by day. Sure, things are weird … but staying positive and having goals is keeping me on the up. If you want something bad enough, you can get it … manifest and you shall receive!
Three words that best describe how you're feeling:
Incredibly uplifted, balanced, free, and humbled. (Sorry, that's 4!)