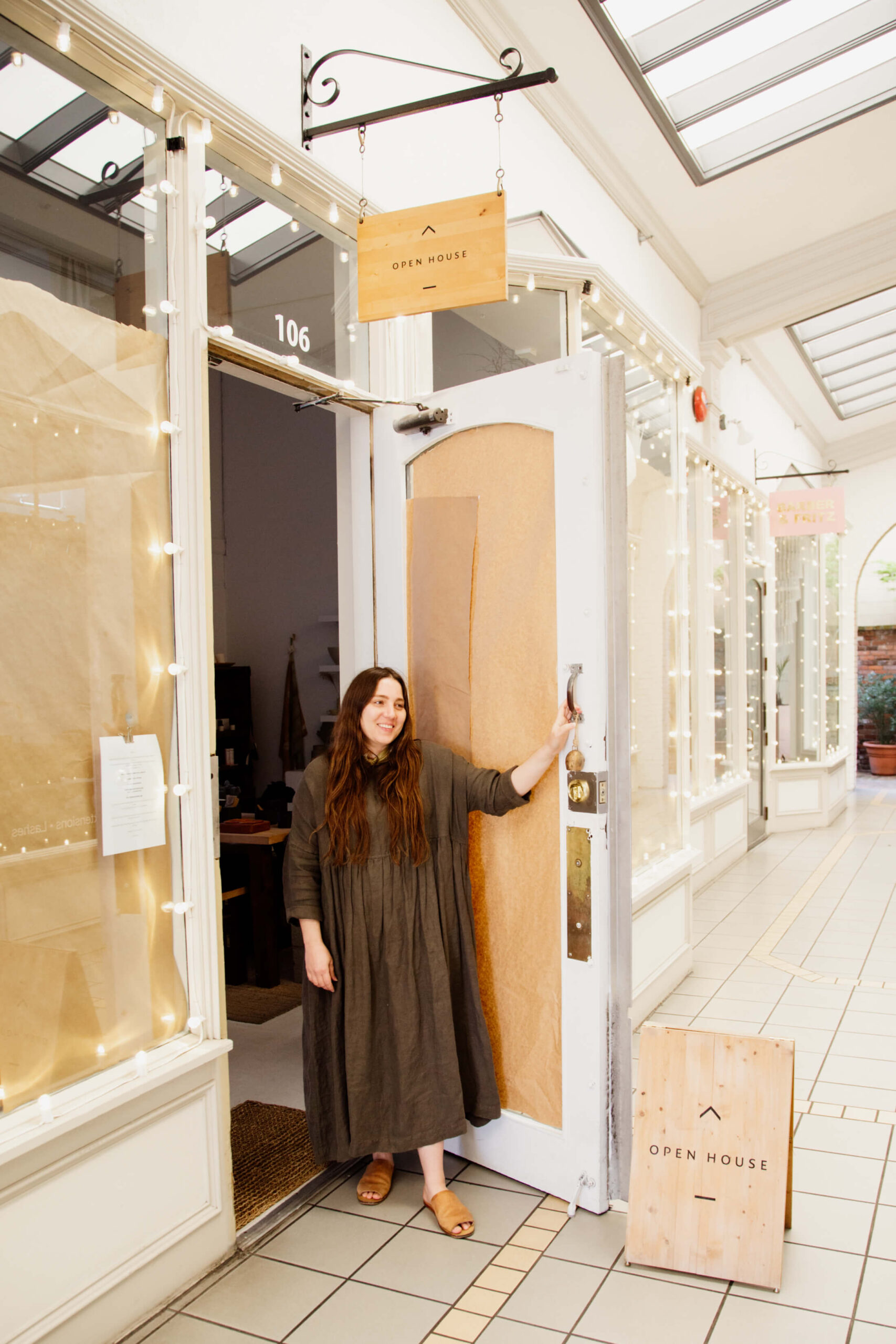 In Conversation with Stephanie // Open House
Name: Stephanie Olivier
Shop: Open House
Address: 106-561 Johnson Street, Victoria, Canada
Instagram: @shop_openhouse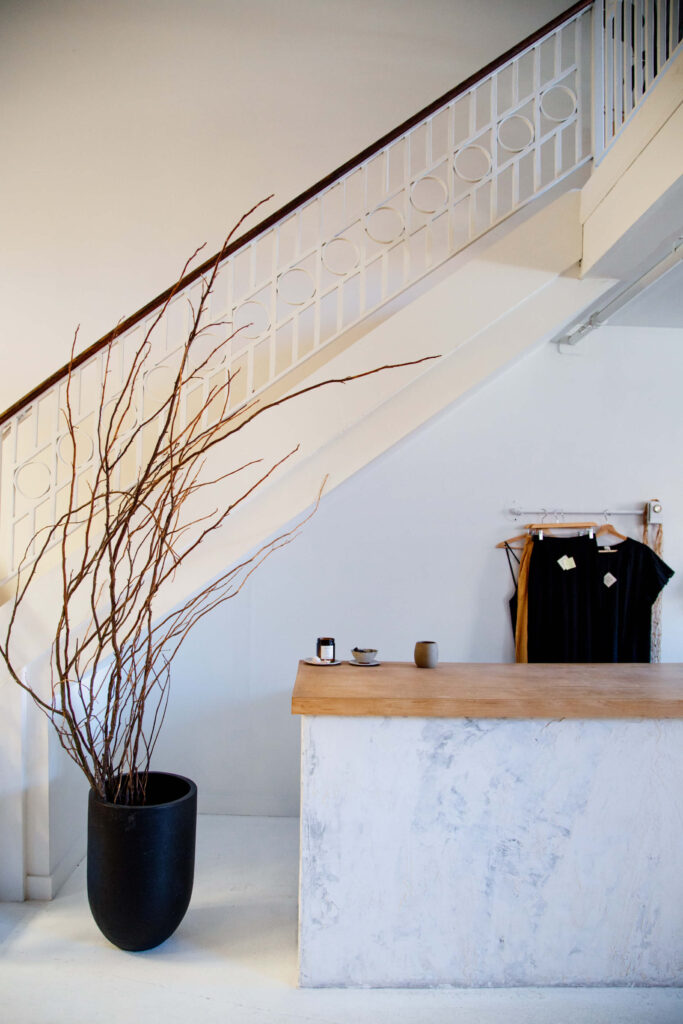 What is Open House?
Open House is a shop and studio, just tucked off lower Johnson Street in Victoria, Canada. We showcase a selection of independent and sustainable brands from Canada, the US and around the world. Our focus is on slow and sustainable fashion with a minimalist feel and neutral palette.
Can you tell us about your background? Did you have any retail experience before opening Open House?
I lived in Vancouver for about 12 years before moving to Vancouver Island to open the store. Although I have no formal retail experience, I have always been involved in the arts/fashion world in some form. I've worked as a costumer and stylist for film as well as independent artists, and as a vintage picker for a few years for local shops and independent buyers. About 10 years ag, I began my own sustainable knitwear label, Hendrik Lou. I still run the business along with Open House. My studio is just above the shop.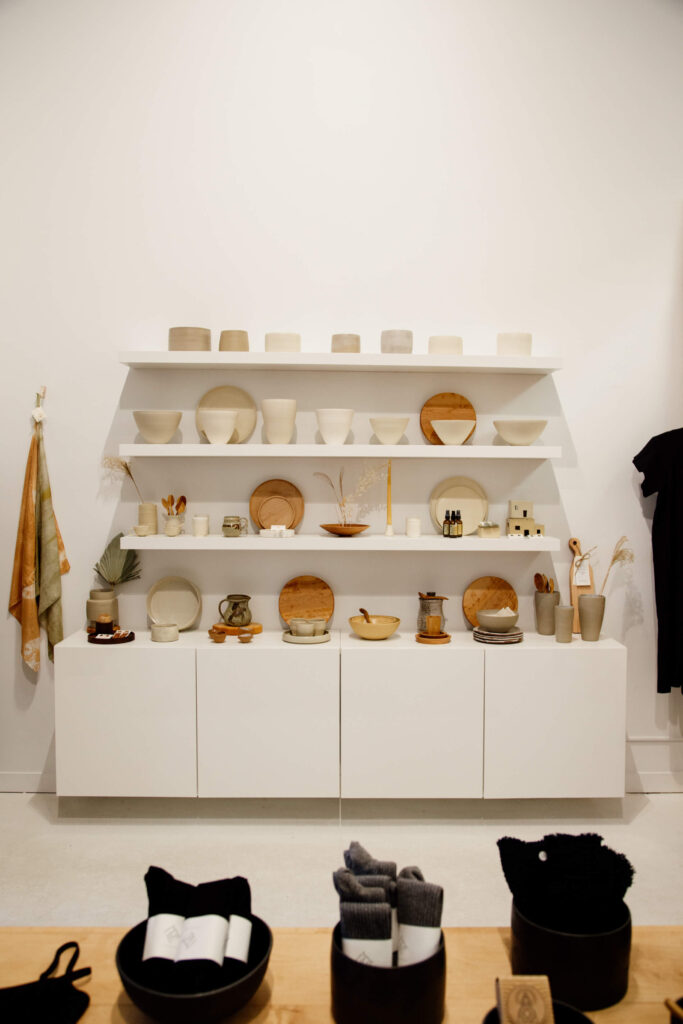 You have two businesses and one storefront. Have you always wanted to run your own business? Can you tell us about your other business and how you manage both?
Yes, along with Open House, I have a line of sustainable hand knits, called Hendrik Lou. I started this brand in Vancouver about 10 years ago, and sell retail in a few shops in Canada and the US. I have always been a pretty independent person and preferred working for myself, so when the opportunity came to open a shop where I could also run my studio, it just made sense. I am grateful that I get to knit most days, while also interacting with customers. It's definitely a lot of work to run two businesses, but I really love what I do.
Tell us a little about your store name. Why did you choose the name Open House?
Open House to me represents the feeling/idea of what I am trying to create … an open and welcoming space for the community to gather and connect with like-minded people, makers and objects.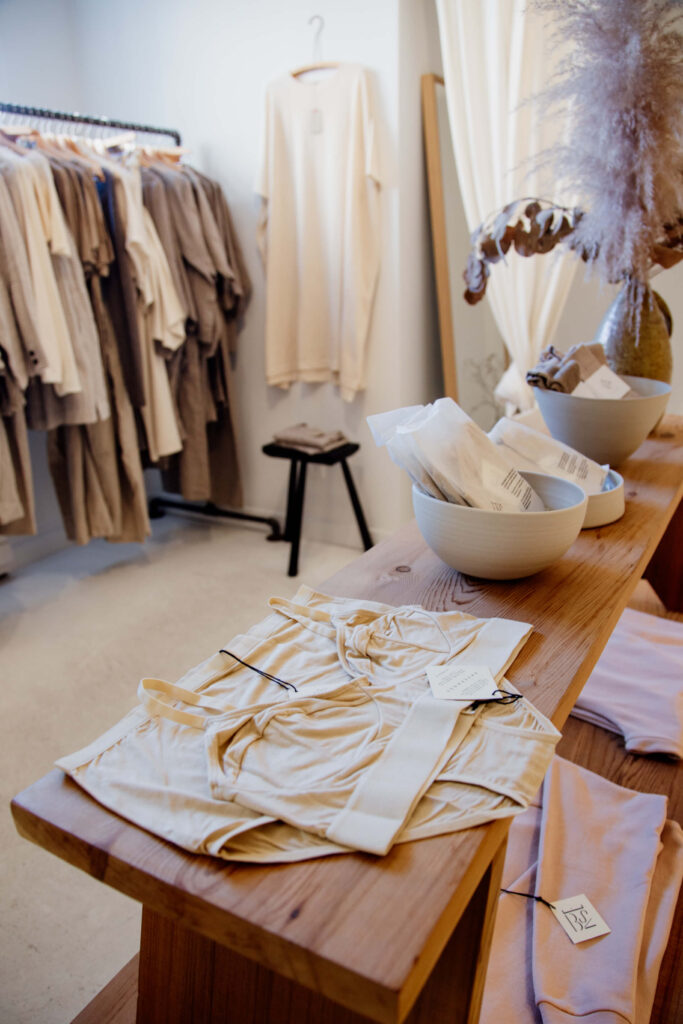 If you had to describe your shop to someone who hasn't seen it, how would you describe it?
It's a light and airy space filled with beautiful and creative things, lovingly made.
Your store is so visually appealing. Every corner of the store is filled with beautiful items that tell a story. Can you tell us a bit about your personal style and aesthetic?
Thank you. My personal style is quite simple. I love clean, easy-to-wear pieces with an oversized silhouette. I prefer natural fibres and monotone colors, and feel best in a neutral palette. I am quite influenced by the clean lines of Japanese design.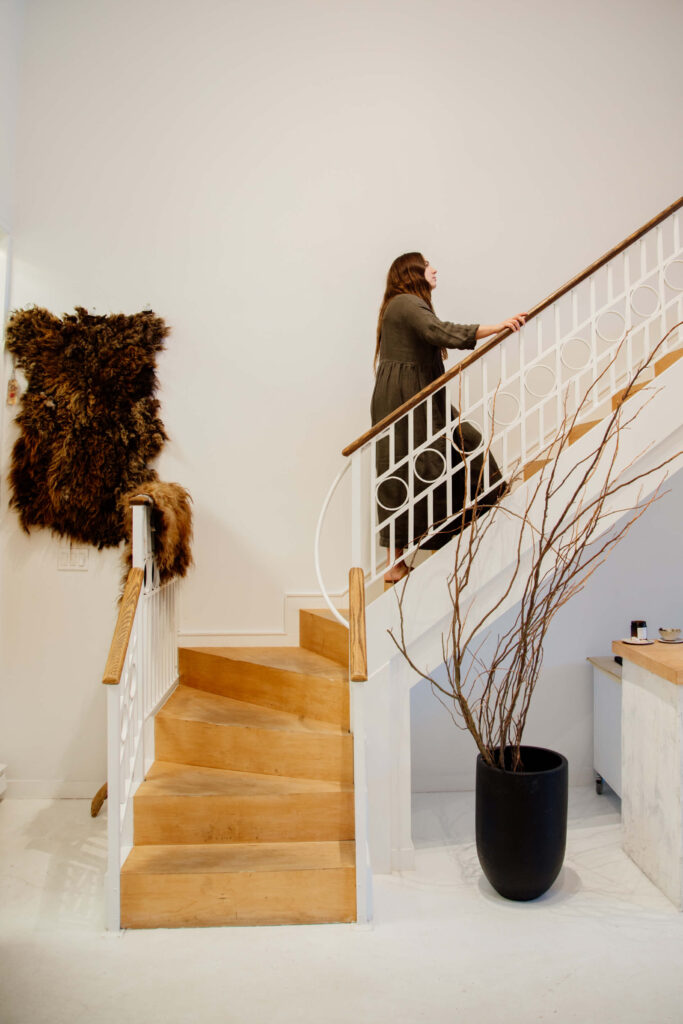 What or who inspires you?
Wow, that's actually a difficult question … nature, history, people — I'm inspired by everything.
Each season represents new styles, new trends, new products. How do you evaluate what is working and what isn't? What guides you in your choices?
I don't worry too much about trends. Although I am aware of what is going on, it's never been that important to me. I prefer to stick with a set theme or palette for the season. I try to choose timeless, well-made pieces in classic silhouettes, so they can be worn for multiple seasons and years. It's about creating a wardrobe of pieces you love and bring you joy, buying less and investing in well-made products.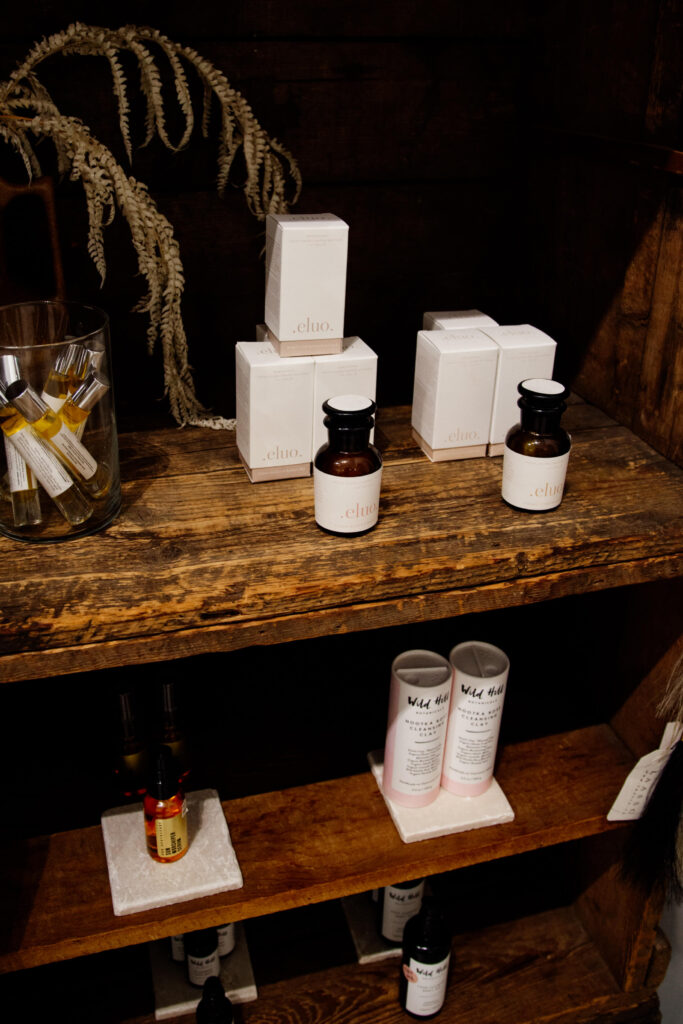 Where and how do you source your designers or items in your store?
We source sustainable brands from all over: Canada, US, Japan, Peru, France, Australia, Africa. I try to focus on designers that fit our aesthetic and ethos, while also bringing something special to our collection. I love to support local artists, so the majority of our pieces are made locally.
How has the internet and online shopping impacted your business? Do you do a lot of business online?
We don't have an online store just yet, but we do sell through our Instagram site. I think online shopping is great for reaching a broader client base; however, to me, it will never fully replace the in-person retail experience. I love going into a beautifully-curated store, feeling the energy of the space, the smells, the textures of the materials, etc. You just can't do that online.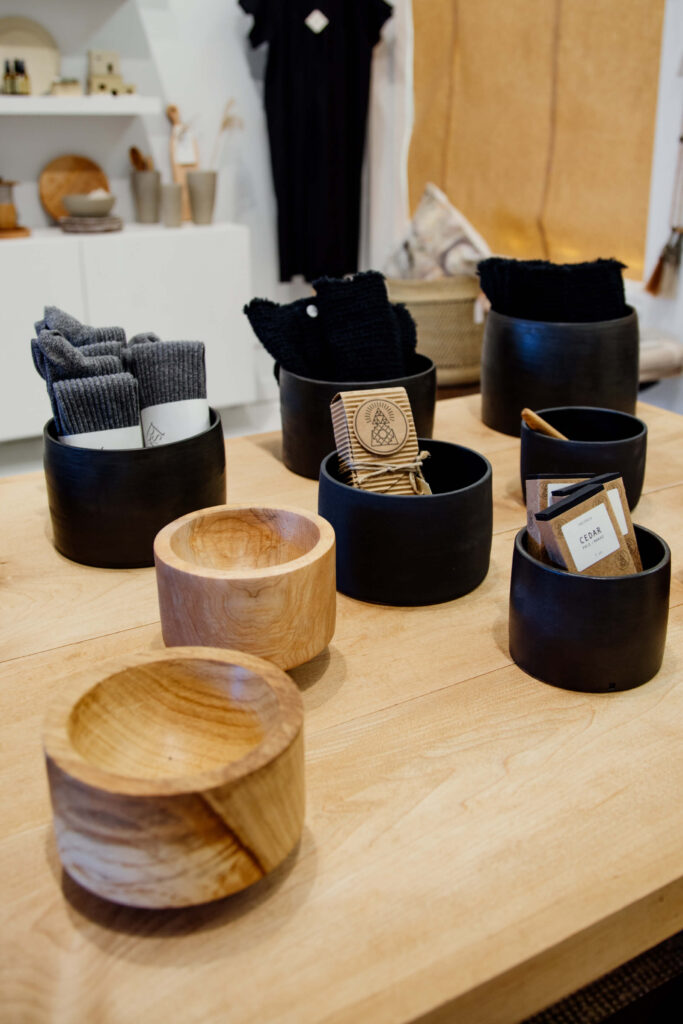 How are you coping in this crazy time of the pandemic? What's been working for you?
This is such an unpredictable time, and there is so much we don't know yet about this situation and how it will impact our businesses in the long term. It has been really helpful for me to keep a routine with the day-to-day. It has also been great to connect with fellow small business owners to see how they are coping with everything.
As we navigate our new reality, what advice would you give to your fellow shop owners? Any helpful tips?
I don't know if I have any advice, because our situations are all different, but I think it's important to keep moving forward. I feel the businesses that are going to come out of this ahead are the ones that can adapt and get creative with how they operate. It has been really inspiring to see how other small businesses are creating ways to stay open during this time … building take-out windows, delivery services, creating new products etc. It's a strange time, but I am hopeful we will get through this.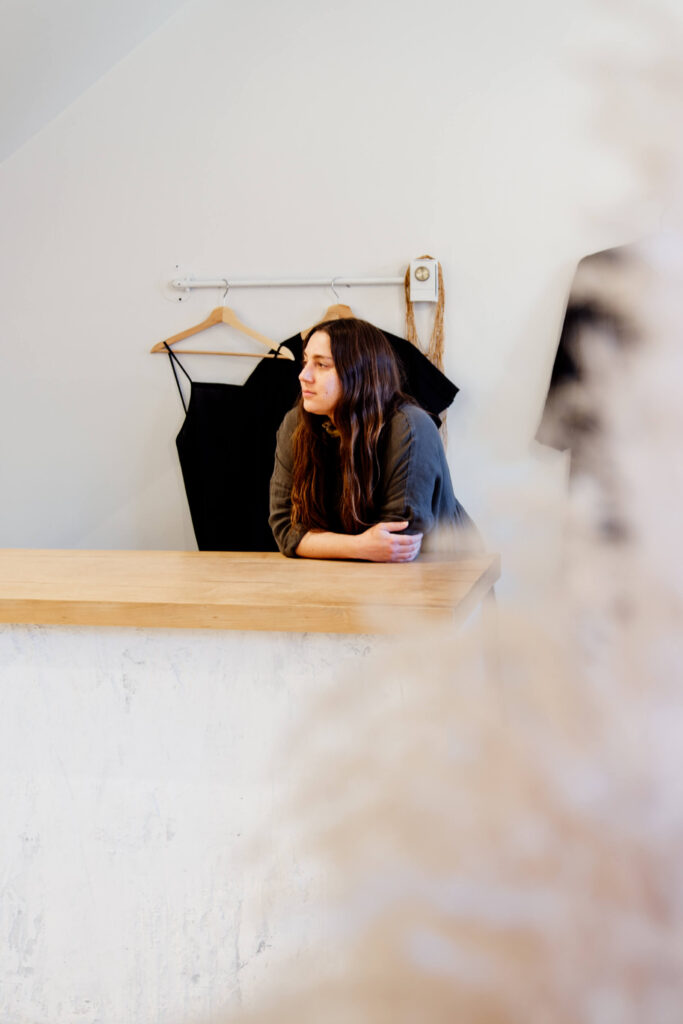 Have you made any hard decisions to get you through this difficult time?
I think the hardest decision was to temporarily close the store in March, although I know it was the right thing to do. Our community's health and safety is the most important thing right now. We are one of the many small businesses that fall through the current funding cracks, so we must continue to operate somehow while our doors are closed. Our rent and bills are still due, and it's important for us to continue to support our designers and makers, so we are doing our best to keep sales going. I am so grateful for all the support we have received from our community during this time, and I am hopeful we will get through this together.
How can customers support you right now?
They can see what we have on our Instagram account and send me a DM if they'd like to purchase.