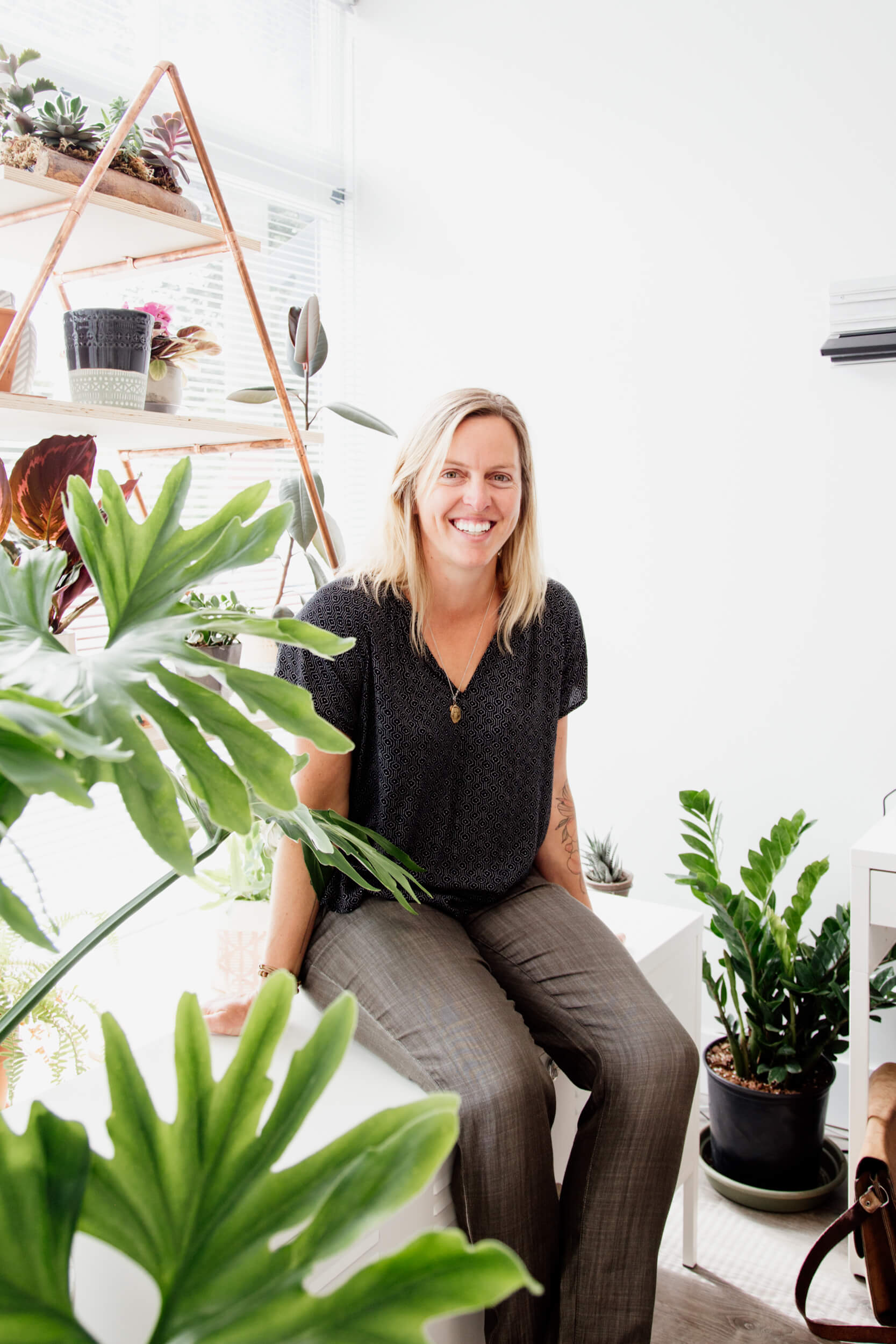 In Conversation with Bianca // Biophilia
Name: Bianca Bodley
Shop: Biophilia
Address: 1608 Camosun St, Victoria, BC
Instagram: @biophiliadesign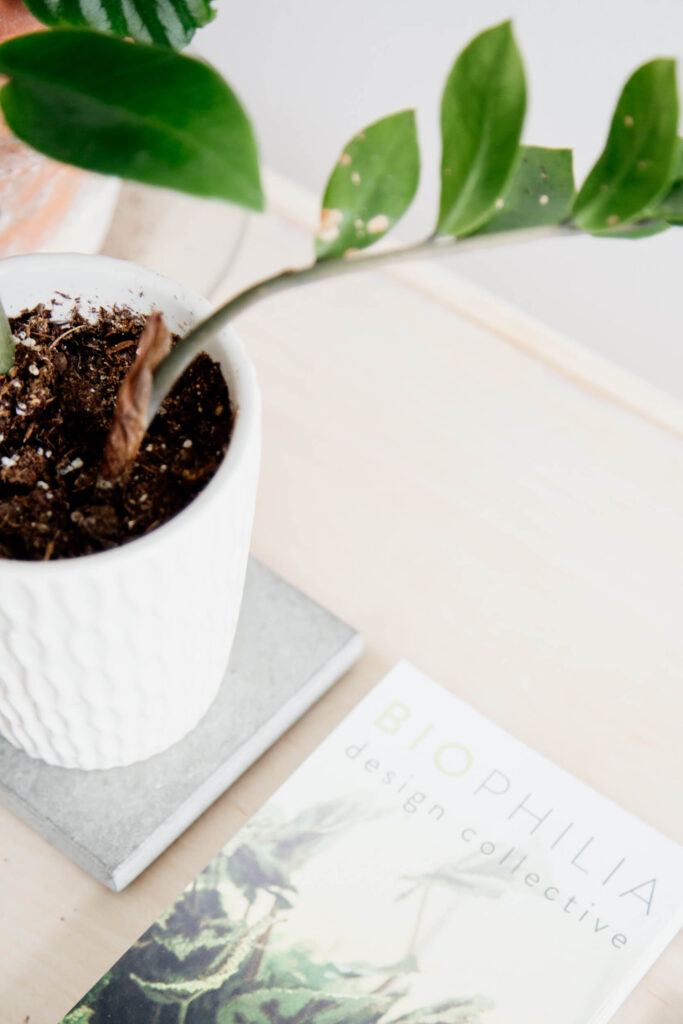 What is Biophilia?
Biophilia is a landscape design and architecture firm that also specializes in project management for landscape builds. We are passionate about bringing plant life, fresh air and sunlight both inside and outside our built environments, recognizing our innate and life-giving connection with nature.
Can you tell us a little about yourself?
I am a naturally curious and creative person that takes great pleasure in envisioning space and bringing it to life. I love architecture and travel and working with kind, passionate, like-minded people with the goal of making life better and more beautiful for everyone.
I have taken a winding route to land up where I am now. I grew up building gardens with my father in South Africa around our home and have always found pleasure in creating intimate lush spaces in gardens. I moved to Canada in my early teens and went to university to take a recreation and health education degree, and then became a police officer with the desire to help people. After four years, I left to follow my passion, landscape design, with the goal of one day starting my own company. I feel like I've always had entrepreneurship in my blood.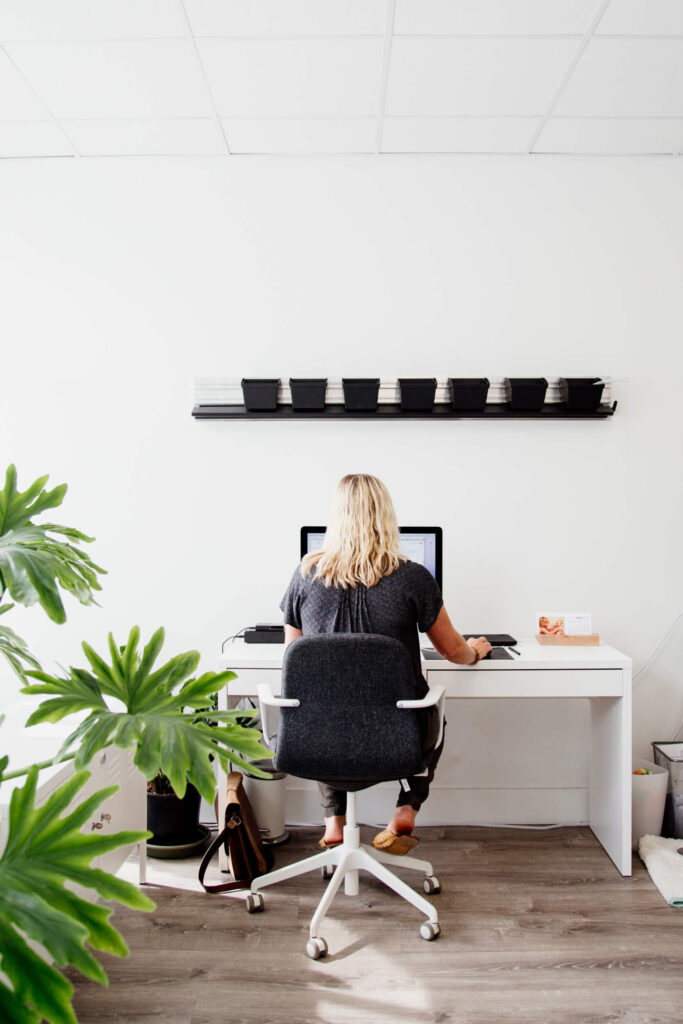 You founded Biophilia and are the principle in your company. Have you always wanted to be a landscape designer?
I've always loved nature and gardens, but landscape design as a profession is something that I discovered through reading design and architecture magazines. I remember reading an article in Dwell magazine about this talented landscape designer and plant shop owner in San Francisco and feeling super curious and excited about it; a few years later I made the the decision to change my path and joined a local design/build firm to start my learning.
For me, once I have an idea that I'm passionate about and feels right in my heart, it's not hard for me to change to move towards that. it's much harder to stay doing what I'm doing knowing that I want to do something else.
What would you say is the hardest part of what you do?
I think the hardest part is finding a balance between work and family life and also coming up with time to fill my cup as an individual.
Anything you've learned that you would like to share with other business owners?
My best learning as a business owner is to create a schedule that works for your life rather than letting your job determine a schedule that doesn't feel right for you and the rest of your life.
You've created this amazing company and brand. What makes Biophilia different from other landscape design companies?
I think what makes our company unique is that I'm very open to growth and change. My business has changed forms a number of times over the past 9 years as my family life and professional interests required and based on those of the people that have been a part of the company.
When I began, it was just me doing design work and then collaborating with other people for the installs, and then I grew into a design/build firm. When my daughter was born, I decided to shut down the build side so that I could be more present with her and family at home while still continuing to design and project manage, but without employees and large overhead.
We also opened up a plant store for a year which was an amazing experience. It really enhanced our understanding of indoor plant material which was a great dovetail with the living wall installations that we have specialized in since we started 9 years ago.
Over the years I have hired more designers and increased our capacity, depth and skill set. At the moment we are a really diverse group of individuals with specialties in landscape architecture, urban planning horticulture and project management. This iteration of my business at this moment feels very exciting and comfortable for me.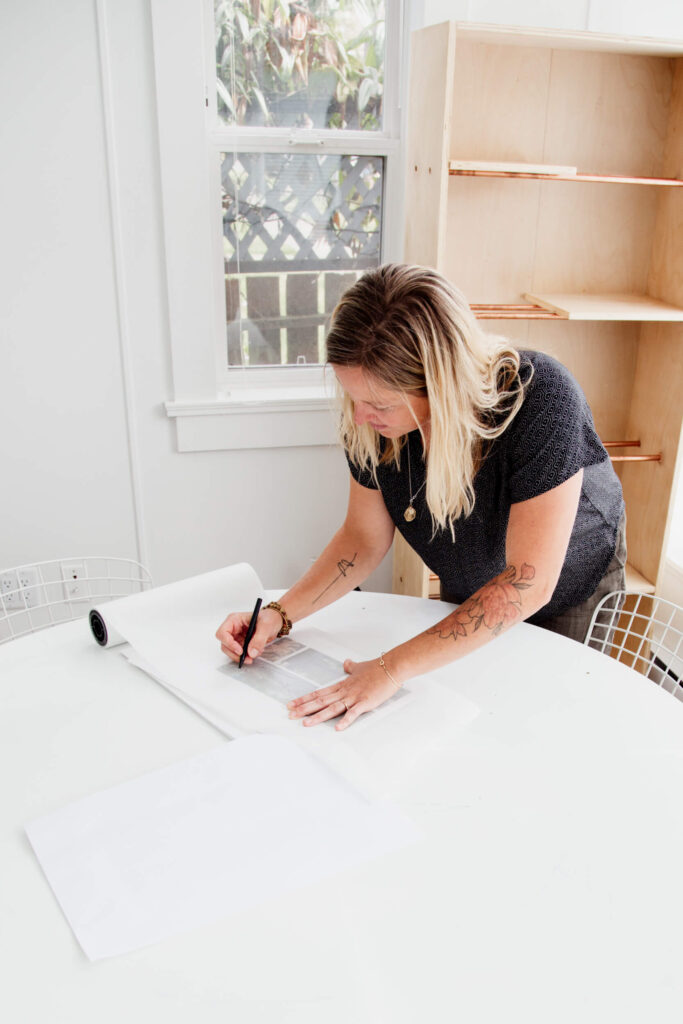 Can you guide us through your creative design process?
Our design process is to treat each project as unique. Projects are most successful when there exists a trusting, open collaboration between all of the parties involved in the design and build process. For me, being involved since the inception of the project and getting to know the lay of the land intimately before the building is designed leads to the best results as all of the natural elements on the site have the opportunity to be connected to the structure that's being built on it, rather than the landscape being an afterthought around the building. I believe the general design consciousness is becoming more attuned to the importance of landscape and natural elements to the enjoyment and health of the people that will be living in the space.
The large sun-filled windows and the large shelf of tropical plants make your office space so welcoming and warm. Can you tell us a bit about your personal style and aesthetic?
I would say my design aesthetic is comfortable and organic, with a focus on natural materials and loose forms in the landscape with interesting architectural elements in the hardscape and features. I love to create spaces that feel intimate and evocative.
What influences you in your design process?
What influences it the most is understanding the clients that I'm designing for. I also examine the context of the surrounding physical and social environment before putting pen to paper, and then I'm a sponge to the ideas of my colleagues, my clients, and the world around me to come up with a plan that is as fresh and unique as I'm capable of at this moment in my life. I also to strive to never be stagnant and always have a goal of learning and changing.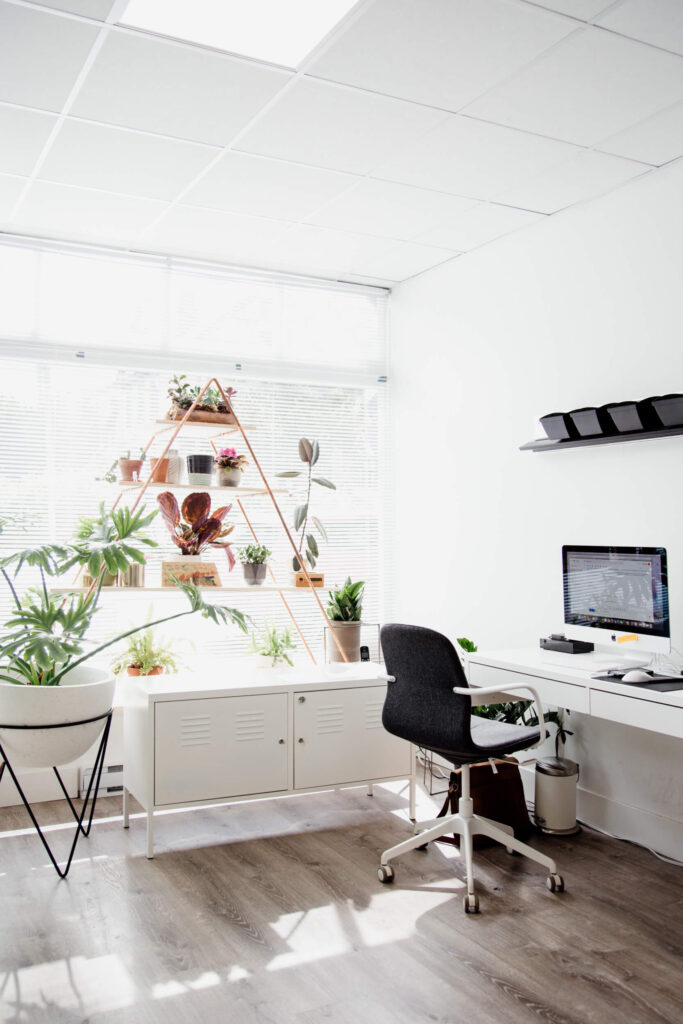 You have a partner and two young kids — how do you manage your work-life balance? What's been working for you? 
Yes, our life is full! We carve out our family time and then work really hard to be effective in our work hours which are more condensed than before we had kids. For me, being a parent has been very eye-opening in that quantity doesn't always equal quality, so being organized and working as a team with my staff and partner allows me to be both a present parent and professional. As I mentioned before,certainly the most challenging aspect of being a business owner/parent/partner is finding that balance.
As we navigate our new reality, what advice would you give to your fellow small business owners on what keeps you moving forward?
I would say be open to change and adapt. Ask other people in your community for help and ideas so that we can all support one another as best we can knowing each other's needs.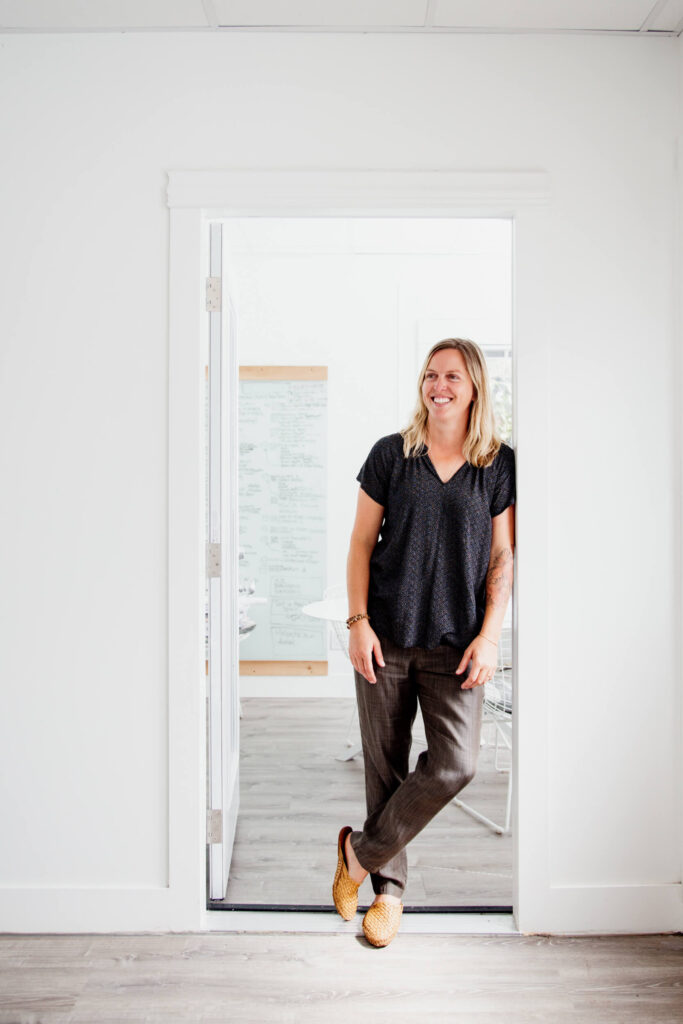 What 3 words best describe how you're feeling today?
Focused, hopeful and willing to learn & grow.
Anything you would like to add?
I'm grateful to you for your care and interest in your community!