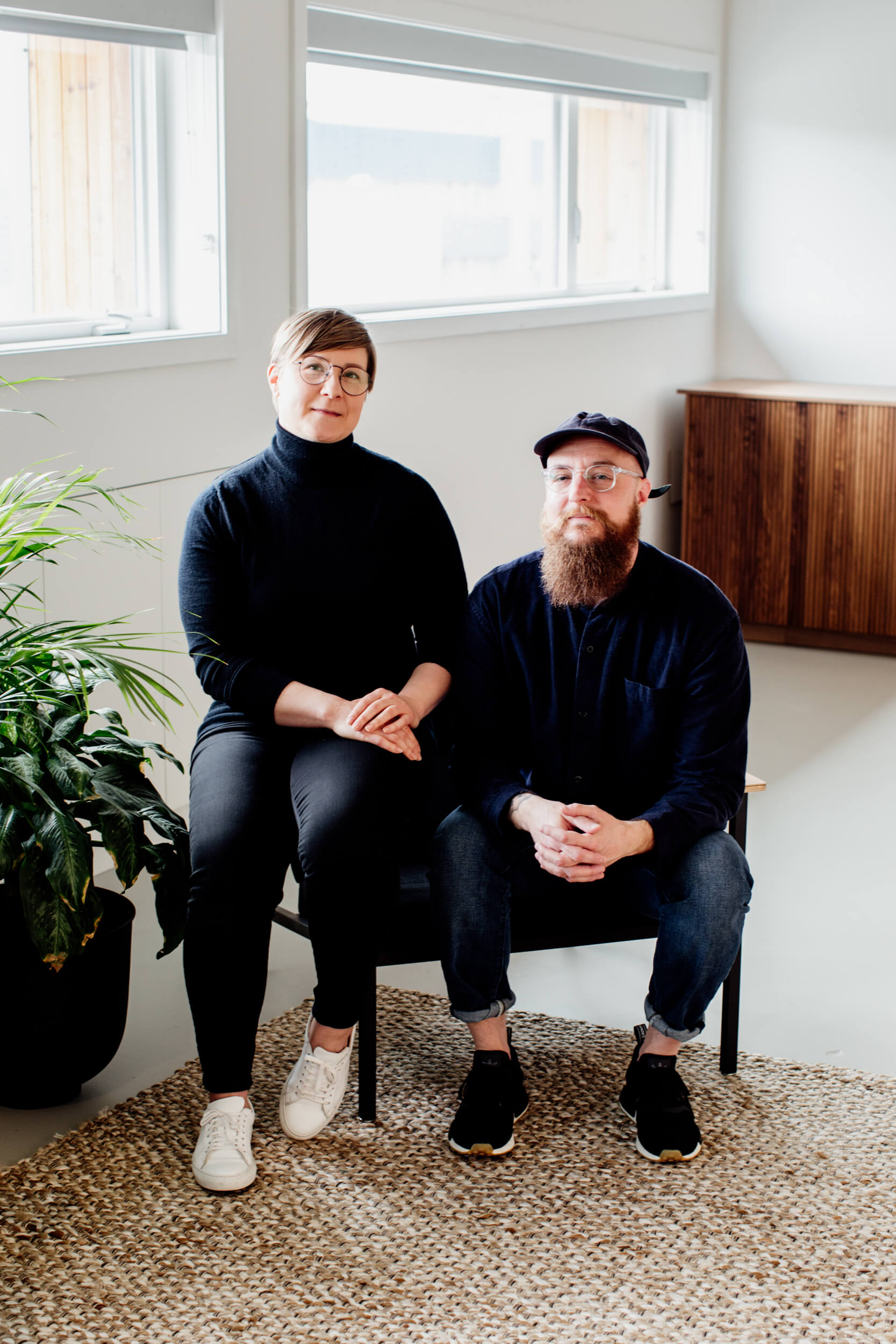 In Conversation with Alison & Darian // Noanoko
Name: Alison E. Bane & Darian Hocking
Shop: Noanoko
Address: Loft, 506 David Street, Victoria BC
Instagram: @noanoko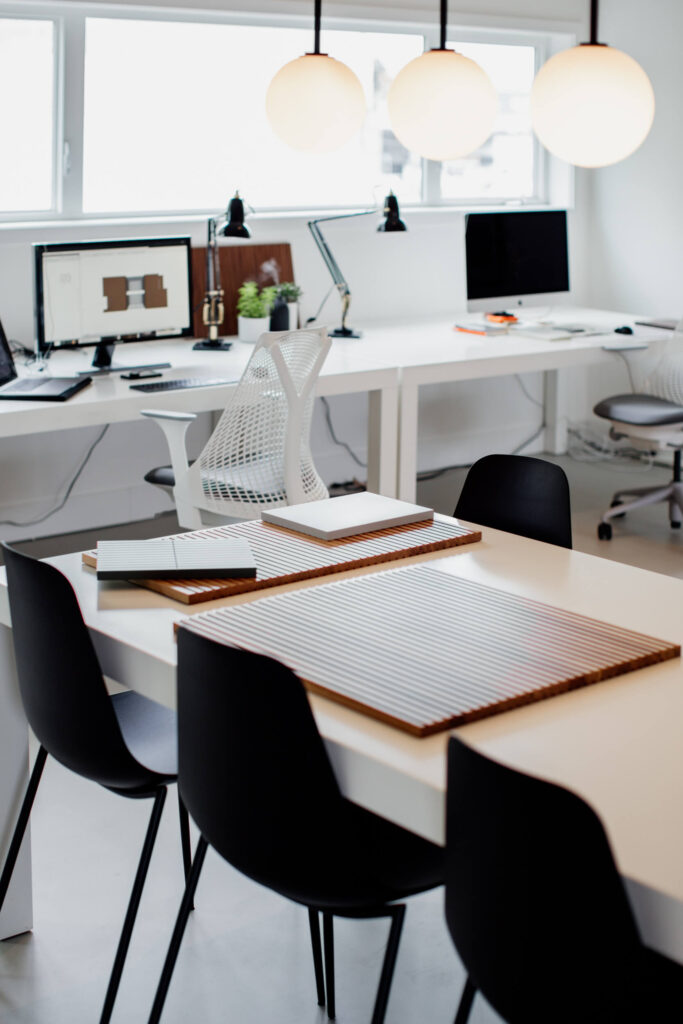 What is Noanoko? Choosing a business name is never easy. How did you decide on the name? ​
Choosing a name can be so challenging – we had several designs nailed down before we had a name! All said and done, we spent a significant amount of time brainstorming. It needed to be something unique to us, something that not only embodied our now but gave us room to grow and evolve in the future. Ultimately, Noanoko is a completely made up word that gives a nod to our sources of inspiration.
Can you tell us about your backgrounds? Your business is so innovative. What made you decide to do this? How did the concept come about?
Alison: A multi-hyphenate through and through. my background is quite varied – I hold a BFA and a CAD Tech (Engineering Technology) Diploma; I love working in the linear as much as I do the abstract, and interior/product design is a true blending of both of these modalities. For years, I thought I needed to pick one thing and just stick to that, but I finally realized I could do all of the things! For me, Noanoko is a space that I can call on all of my skills, create something to share with the world, and experiment with ideas.
Darian: Also a multi-hyphenate, I've worked in a few fields and I am largely self-taught in most of my pursuits. I spent time in corporate business (which left a lot to be desired), then for a number of years, I worked with independent menswear labels around the world in varying capacities. I also have a background in photography and branding which naturally led to product design and the co-creation of Noanoko with Alison.
We felt that in terms of a design aesthetic amongst our peers and demographic, both Canada and the USA are sorely lacking in terms of elevated options for Ikea cabinet fronts. There is an array of people who don't want to invest in custom millwork for their project as they have other life experiences they want to have, be it collecting art, enjoying travel or purchasing that iconic sofa they've always wanted; our products allow them to do more. Our family-run factory manufactures our product in Canada, so we are able to elevate the humble cabinet for people by engaging with interesting materiality while delivering quality of craft. We also have custom capabilities at Noanoko outside of options for Ikea which allows us to work with a wide range of needs for individuals and companies.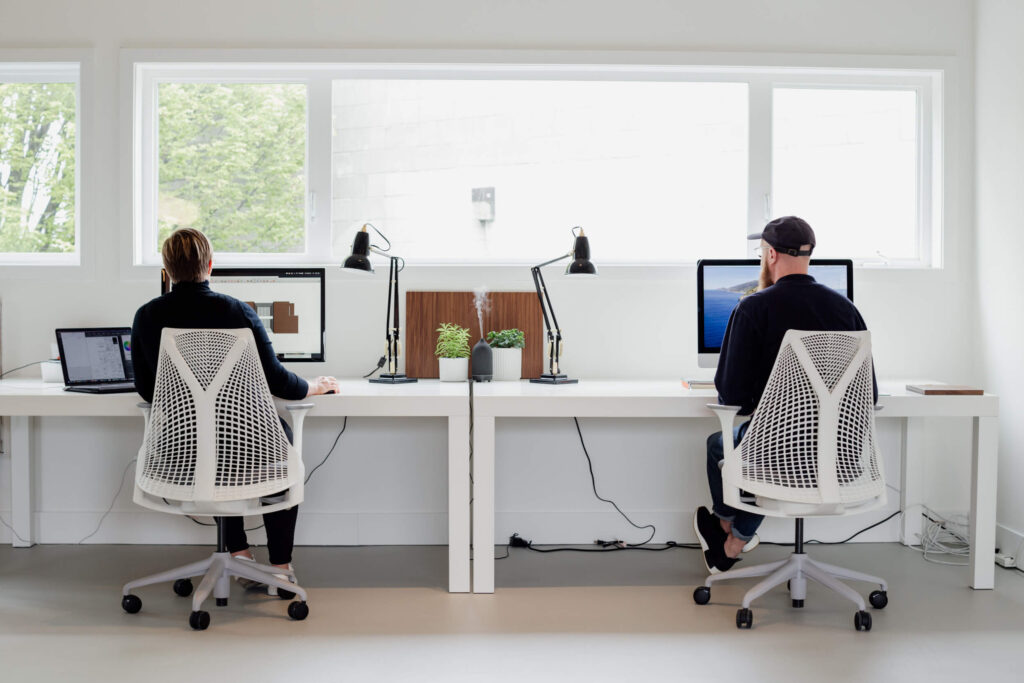 Who are your clients? How do they find you?
Our clients range from designers and architects, private to commercial, developers and creatives – in fact our product is aimed at anyone that appreciates restrained, enduring design as much as they love a clever solution. They are ultimately creative people who seek out new ideas, appreciate the arts, and love the notion of quality in every aspect of their lives. Noanoko exists as a design solution for those wanting more than an off-the-shelf experience at a better price point than completely custom. We can be found on Instagram and in the coming weeks on our website.
If you had to describe your business to someone who hasn't seen your product, how would you describe it? What makes your business unique?
Our product is designed to interface with Ikea storage bases: Sektion (kitchen), Pax (wardrobe), Besta (media), Godmorgon (bathroom); our offerings include top and end panels, kicks, doors and drawer fronts in an array of minimalist-leaning designs. All the materials we utilize are furniture grade, of the same quality you would find with high-end custom millwork. We focus on materiality and celebrate simple distilled beauty, allowing you to transform a readymade product into a beautiful furniture piece. We employ a range of materials from solid white oak and walnut to caning, wool felt and custom-made brushed brass elements, all with finishes in low sheen to provide a subtle and calming experience.
In terms of what makes us unique, we think it boils down to our point of view. When we are formulating designs, we look to the world around us, near and far, searching for interesting, classic and enduring details to incorporate. It's important to us as designers to truly contribute to the creative conversation at large and not just reiterate what's already ubiquitous or oversaturated. We provide a product that unifies the different systems that Ikea offers so that our clients can achieve cohesive spatial solutions throughout their spaces. Quality is also a very important detail to us. We want to provide products that will be long-lasting and contribute to our clients' sense of home, not just another throwaway product to be replaced on a whim.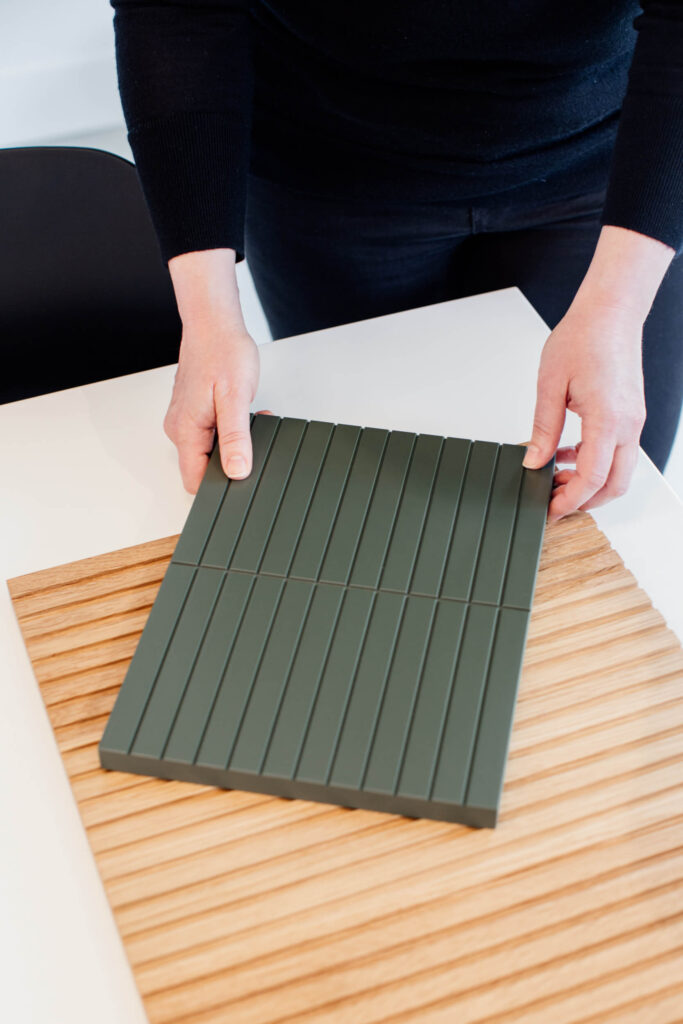 When we walk into your showroom and office space, it makes us feel like we are in a loft in Brooklyn, New York, not Victoria, BC! Can you tell us a bit about your personal style and aesthetic? What are some of your favourite designer pieces that furnish your space?
A: First off, thank you for your kind words! The space is a joy for us to work in and we are grateful to have such a peaceful studio. Both of us lean toward minimalist ideals and want our space to reflect that. When we took the space, it was just a bare room with nothing but potential. Rather than fill it up with finite design decisions and obscure the existing structural details, we kept it as straightforward and as flexible as possible – we didn't want to corner ourselves later on. Our furniture is quite limited: we have Halifax Chairs by Gus Modern, Herman Miller Sayl Chairs, Anglepoise Lights, a TR Suspension Light by Menu and our presentation table chairs are by Article. Everything else was custom made for the space.
D: Our aim was to create a spatial interpretation of what inspires us, blended with our own aesthetic while allowing the product to be the focus. As someone with a warm minimalist design outlook there is a lot of stripping away of superfluous details until you're left with just what's necessary to communicate the integrity of an object. I see the world in details which can be a blessing and a curse but it allows me to hone in and focus. Minimalism is truly a practice of restraint and discipline; it allows for flow and creativity without unnecessary distraction.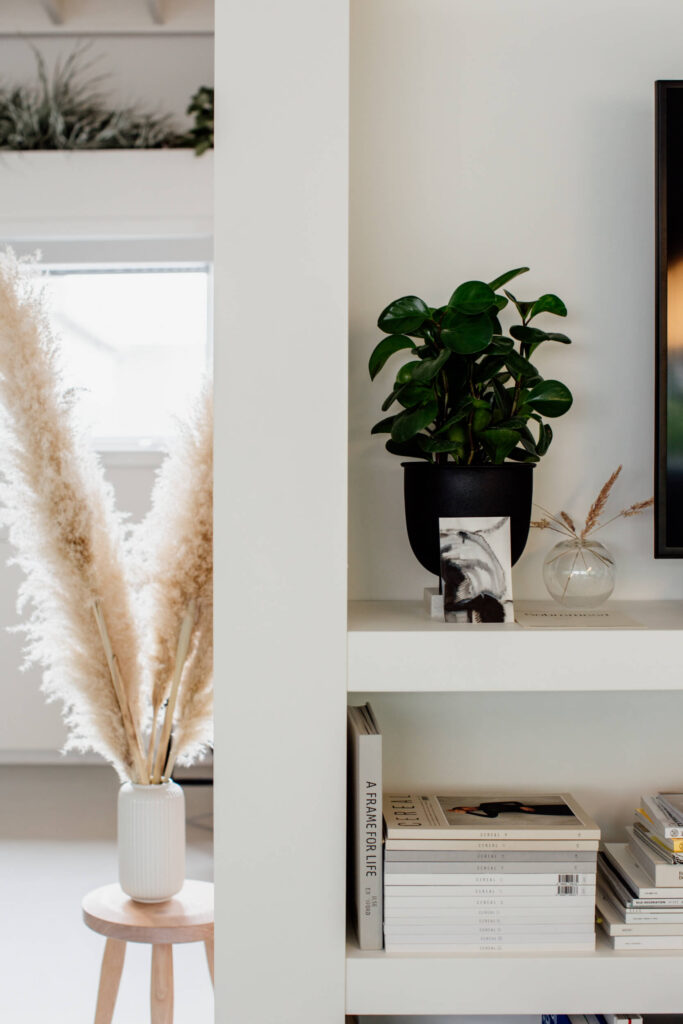 Inspiration is all around us. What or who inspires you? Where do you find you inspiration for design?
A: Our design favourites are Dieter Rams, John Pawson, Vincent Van Duysen, Ilse Crawford and Terrance Conran. We look to these masters of warm simplicity and distillation for examples of how to get to the core of what it is we're trying to achieve. We also love scouring various forms of media for furniture details, old and new, and any clever details that we can translate into our designs.
D: We do have a lot of similar inspiration, as Alison mentioned. If we happen upon an inspiring detail, we tend to iterate upon it in a way that allows us to synthesize it into our point of view. Art, fashion, print and architecture are continual sources of inspiration. For me, that means time spent offline with books or publications that cover a myriad of topics. The quiet meditative act of flipping through pages or getting lost in printed text usually allows my mind to open up and work through an idea. More personally some of my inspirations come from: Dieter Rams' lifelong discipline to create only what is necessary; John Pawson's interpretation of minimal architecture and photography; Frank Gehry's story, philosophy and challenging journey to become a world renowned architect; Daniel Arsham's otherworldly perspective on time as archeology; Christo and Jeanne-Claude's monumental-sized experiential work spanning decades; Norm Architects' quiet focus on natural materials and decisive tactility.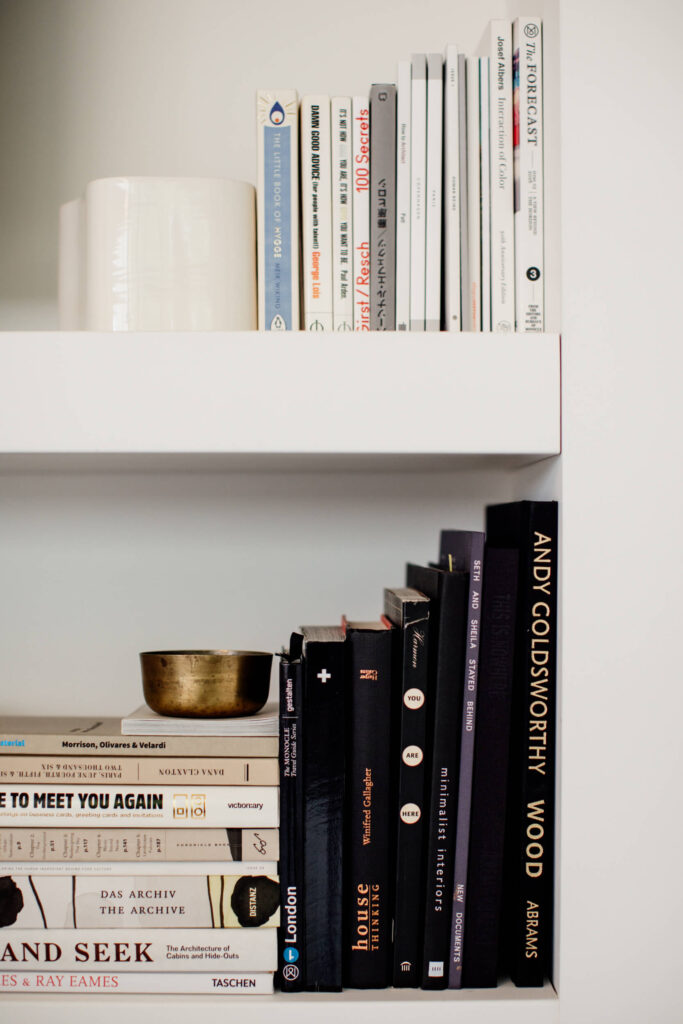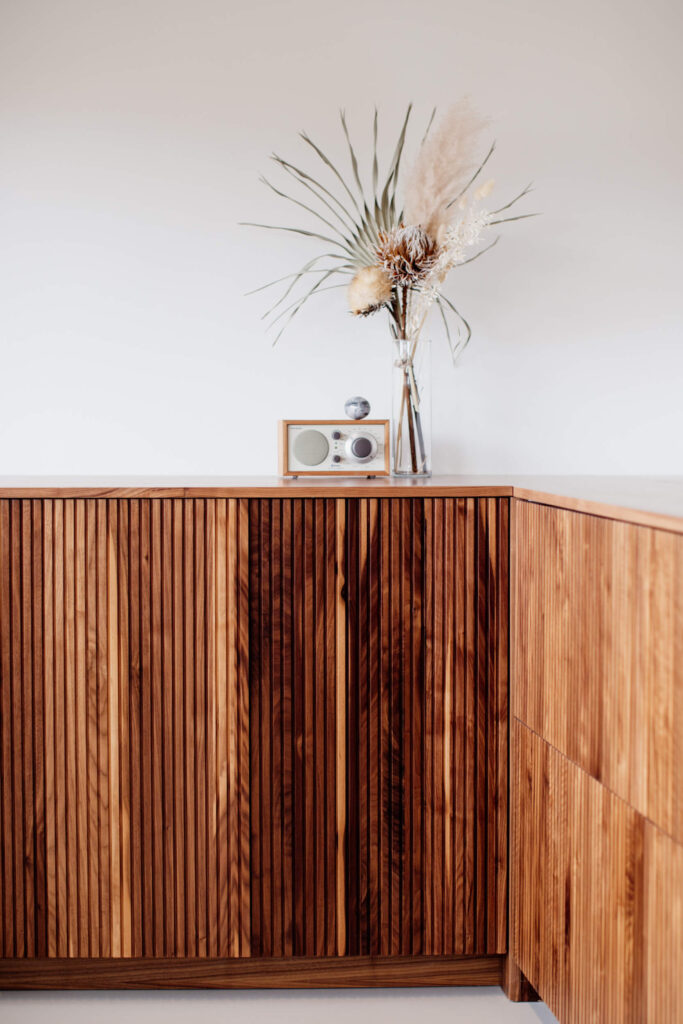 Each season represents new trends. What guides you in your choices? Any new trends that you're excited about?
​A: From the outset, we decided to celebrate classic, timeless design and steer clear of the more here-and-gone trends. We tend to fall in love with designs that have a certain history or charm, then try to utilize elements from that vocabulary. Certainly not a trend, but I am very interested to see how the world responds to what we've learned during COVID. I sense that so many of us had an opportunity to spend more time at home and shift gears a bit. We've all been running so hard for so long, I think we may all come out of this with a renewed sense of self and what is important to us.
D: We don't tend to look at trends – I have never worked that way. It feels as though you aren't growing, reaching or challenging yourself as a designer if you only talk about what's current or on trend. Followed by the question of how do you stand out, how do you position yourself as an option for people to engage with in a saturated aesthetic? The more important focus to me is how can we create something which draws people in, or how do we re-interpret a specific design detail and so on. I believe in the notion that people don't always know what they want until it is presented to them. Be aware of your industry at large but try to interpret what that looks like for your own brand or company. Never copy.
Can you walk us through how your business works? Where and how do you source some of the materials you use?
Everything is made-to-order and direct-to-consumer whether local, across the country, or into the States. We design and create custom details, handles, bases and integrated elements just for us as well.
When a client has selected their Noanoko design and an Ikea order is nailed down, we pull together the list of necessary parts and pieces. Once that list is approved and payment is received, we put the order into production and 6-8 weeks later it is shipped to their door, ready for installation.
We try to source as much material as possible from Canadian brands and mills. Materiality is a major focus for us so we are often looking farther afield to locate something special. Some of our products come from places like the USA, Belgium or Italy, but need to meet our aesthetic expectations while being of the highest quality to bear the cost.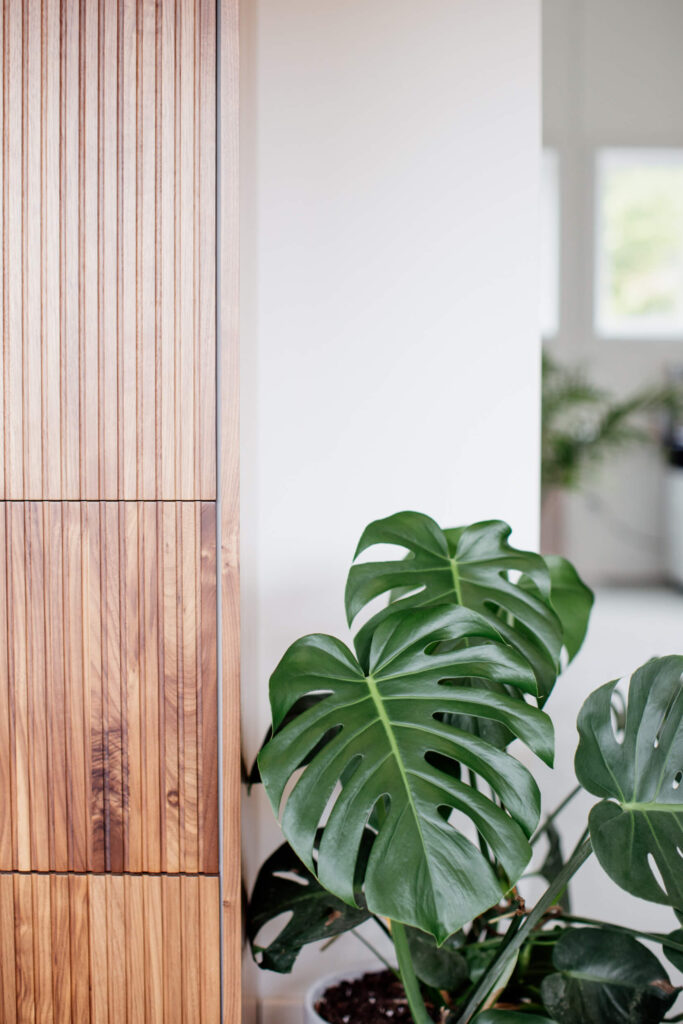 You have all your products manufactured in Alberta. Can you tell us how you decided on the manufacturer? Can briefly walk us through your design and manufacturing process?
The decision to manufacture in Alberta was quite simple – the factory has been in Alison's family for over 30 years. Alison actually worked on the factory floor and in the finishing department for a while! This also allows us to develop, iterate and build upon ideas when we need to. We spent the better part of a year working through iterations of our designs to arrive at the ones we selected to launch with, and we have more designs that we will continue to release. Our metal elements are made locally as well as around Vancouver, and we're working closely with a Toronto-based furniture company on handles and other elements.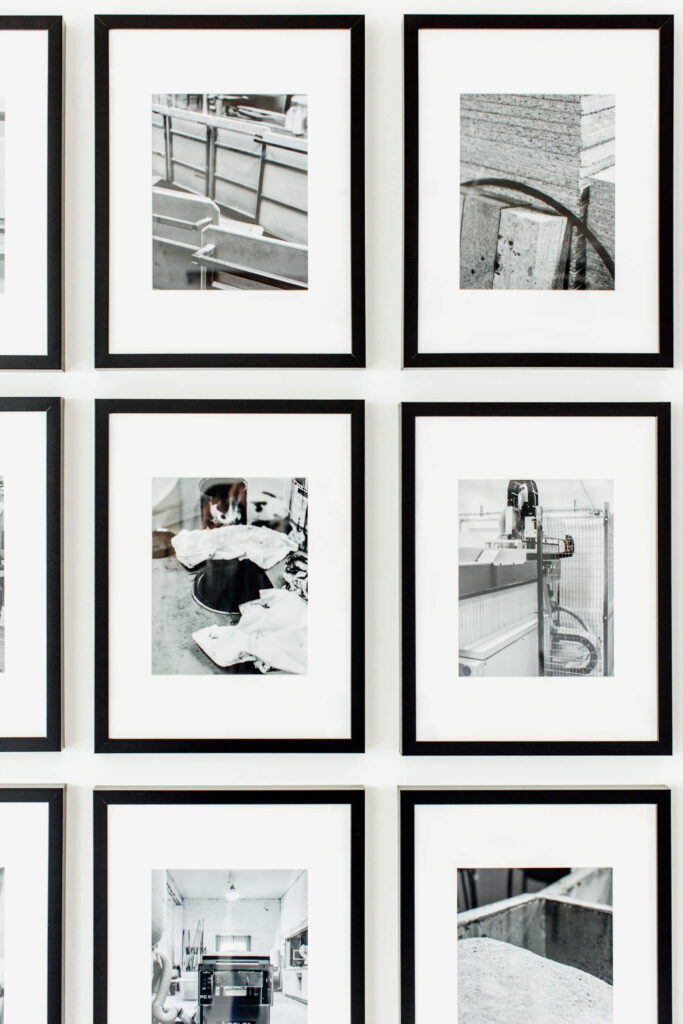 We noticed that your website hasn't launched yet. What are your plans for going online?
Being an online-based business, we will 100% have a website. It is currently under construction and almost complete – but client orders and work has kept us occupied. Our website will have a gallery of our offerings with an online shop aspect, but typically clients will contact us directly to place their order as everyone has different measurements, needs and spatial restrictions which is hard to automate. In the meantime, clients can reach out via Instagram, or if you're local, make an appointment to come by the studio for a tour — we'd love to meet you!
You just opened your business in November 2019. What are some of the hardest lessons you've had starting your business? How have you overcome them?
Being an entrepreneur can be so exciting and it can be so challenging. The biggest lessons we've learned is that you have to be steadfast in your vision, communication is key, and you have to trust your intuition. Also, keep your why statement somewhere close, you'll need it when times get tough — and they will. Be prepared for upset and disappointment, but this will act as a crucible for your idea or concept; it will either temper you or illuminate the need to take another path. As an entrepreneur you may start off on a journey only to realize that perhaps the path wasn't quite right, but you were headed in the right direction.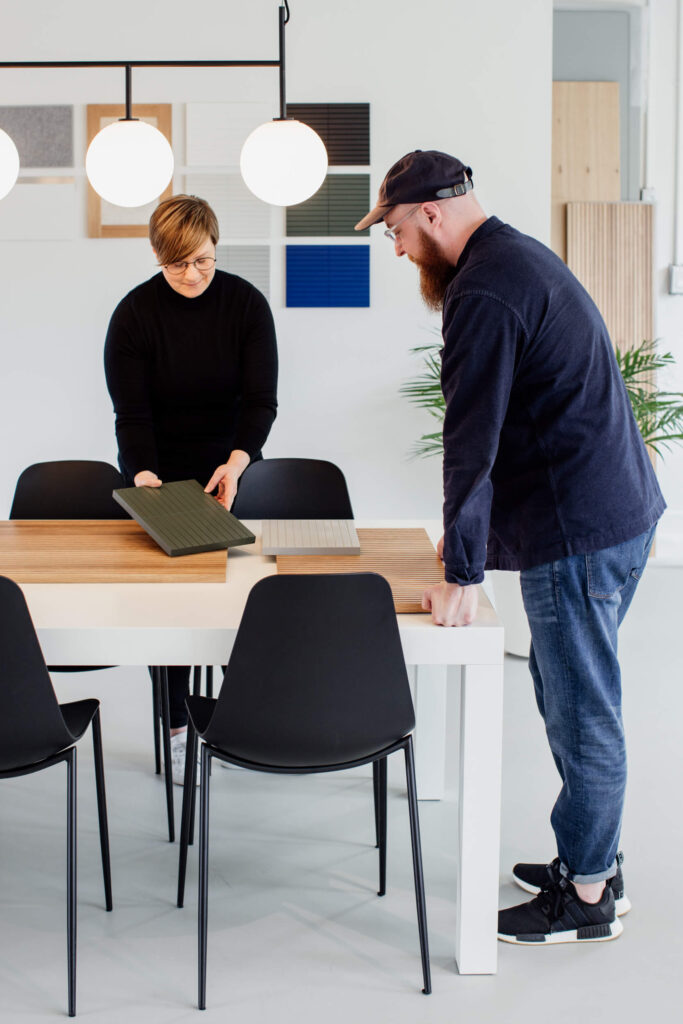 Any advice to someone wanting to open up a business? How has your business been affected by the recent slow-down in business activity?
Both of us are big advocates of self-employment and entrepreneurial life; we've been creating our careers for the past decade and have worn many hats over that time. It's a ton of hard work and not for the faint of heart but it is absolutely worth it – just make sure you get clear on what you're setting out to do and why you're doing it. It doesn't hurt to surround yourself with likeminded people who share your values and experiences, especially as a business owner. Know from the outset that it will undoubtedly require all of your free time and energy but even the most mundane of tasks help lead to its success. For us it's worth it because we enjoy the creative control and freedom it allows.
One of our favourite sayings is "Entrepreneurs are the only people who work 80 hours a week for themselves to avoid working 40 for someone else!" It's absolutely true.
We are all trying our best to live through a pandemic. Have you made any hard decisions to get you through this difficult time? Where are you finding strength these days to make decisions?
Having only officially launched at the end of November we are in the early stages of growth – it's only up from here. The pandemic was obviously an unexpected wild card and a bit of a blow to some great momentum, but it's ultimately been an opportunity to collect ourselves after a very focused year prior. It's allowed us the time to work on so many other aspects of the business including strategy, website, SOP, etc. Actually, we have had an increase in inquiries from clients during this time as they are wanting to renovate or build, but maybe don't have the budget they initially thought. We find strength by connecting with our design community and keeping each other grounded, remembering to take one small step at a time. It's all you can do in times of uncertainty.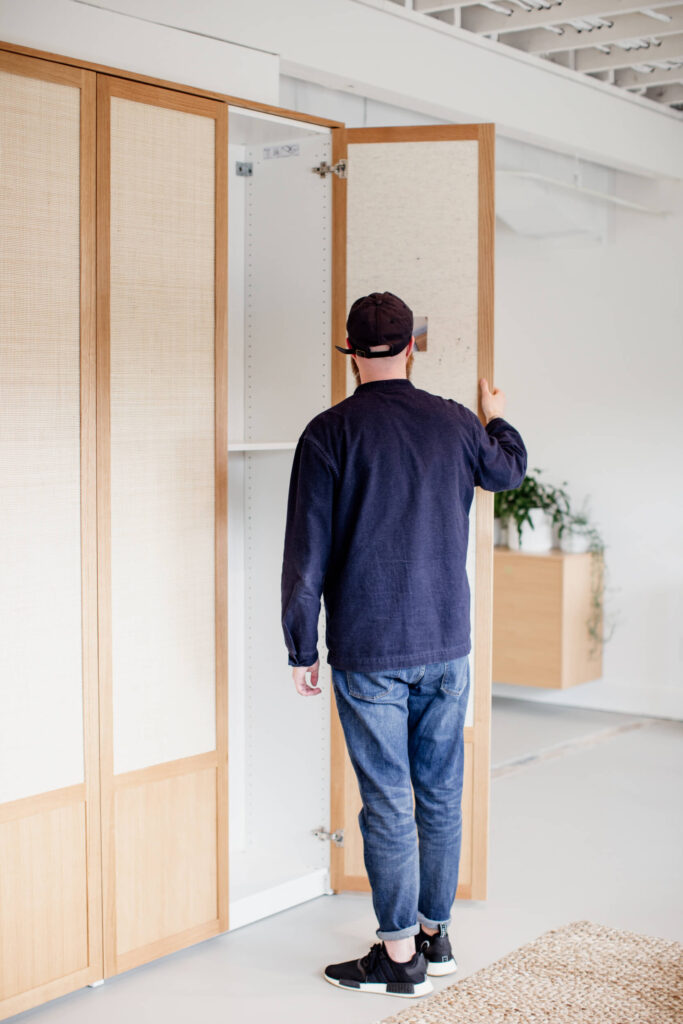 As we navigate our new reality, what advice would you give to your fellow business owners on what keeps you moving forward? Have you had to pivot your business in any way? Any helpful tips?
A: I've always held the belief that when things are quiet, that's the time to learn, hone and develop yourself. When we're busy doing, we can become consumed by productivity/strategy and neglect "maintaining the machine." Balancing this is, in my opinion, so important for success, especially for anyone that is self-employed or of an entrepreneurial persuasion — you need more self care than you think you do.
In saying that, I will admit that it has been a real challenge to remain creative in these times and I've had to just accept it and allow it to be ok. There are so many aspects to running a business, and sometimes not feeling creative is a chance to focus on the more administrative/technical tasks. It all needs to get done and it can't all be done at once, so make sure to plan breaks and shifts in focus.
D: In times of uncertainty the idea to pivot or recalibrate is always at the forefront. But I believe we should also schedule these check-ins regularly when things are going well too. As someone who has experienced great challenges in business and pivoted a lot over the years, I believe that you have to be able to look at the long term goals and determine if you are actually moving toward that. I read a book a long time ago called "The Slight Edge," and it discusses the concept that every single decision that you make, whether minute or large, is either moving you closer to or farther away from your goal; there is no such thing as coasting or standing still in business or in life.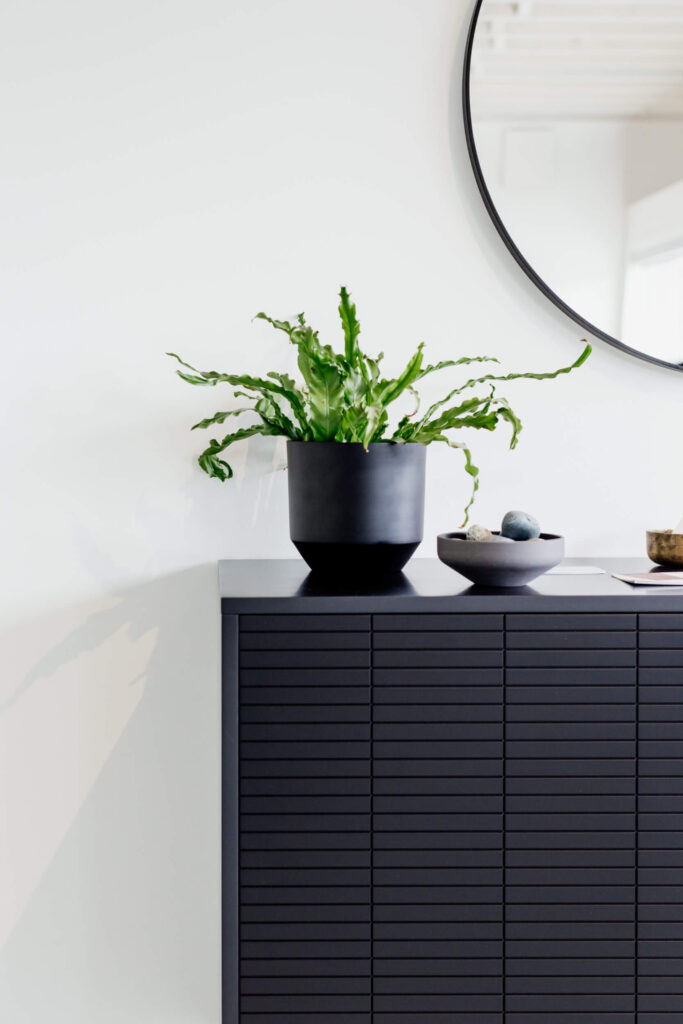 If you were looking back to this moment in time, what do you hope to gain in personal and business growth?
A: I would hope that through all of this, I gained a deeper connection to my centre, better skills in navigating the unknown, and a greater sense of trust in myself.
D: I want to look back and feel a sense of pride and accomplishment for following my gut and digging deep when I was taken aback by uncertainty.