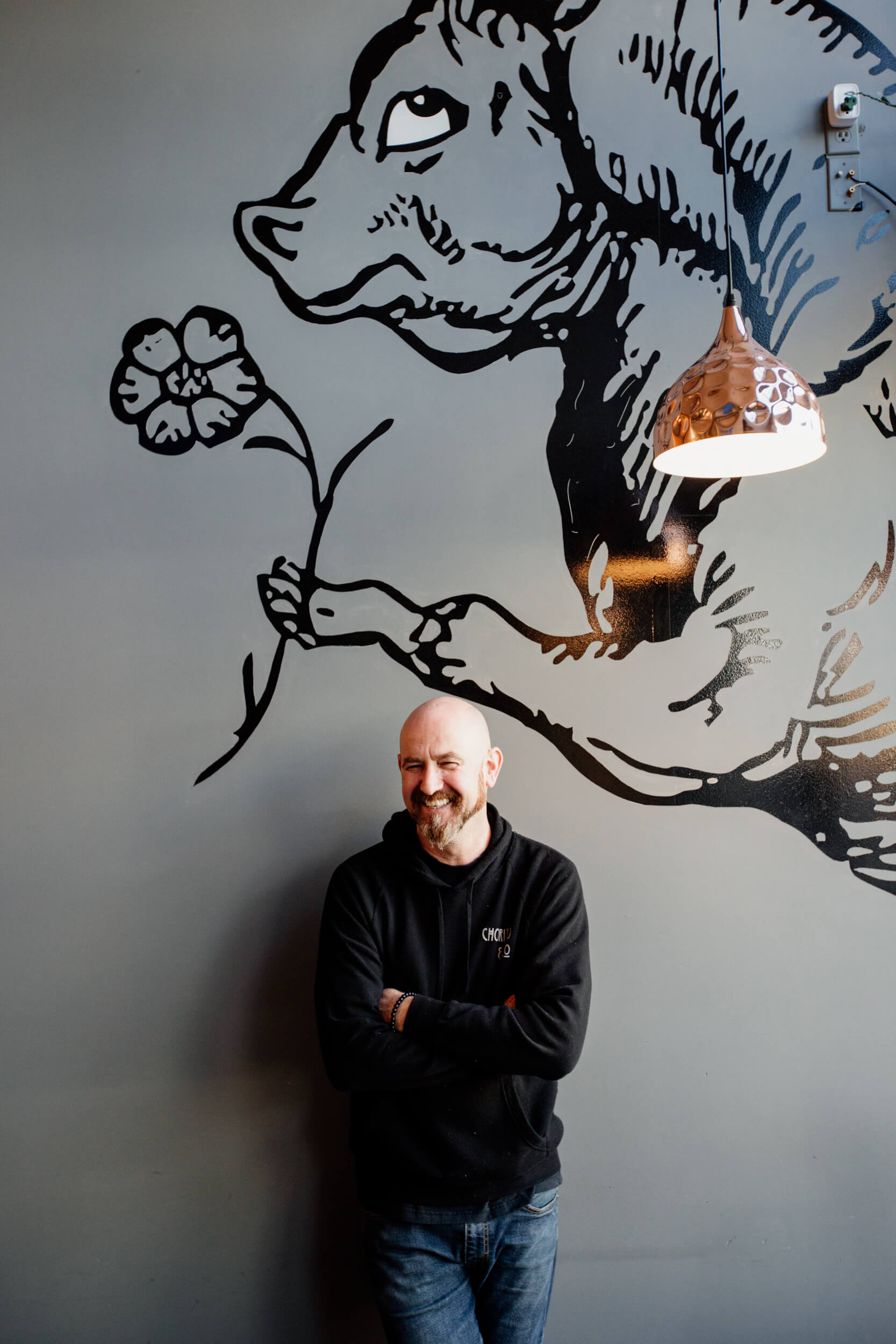 In Conversation with Stephen // Chorizo & Co.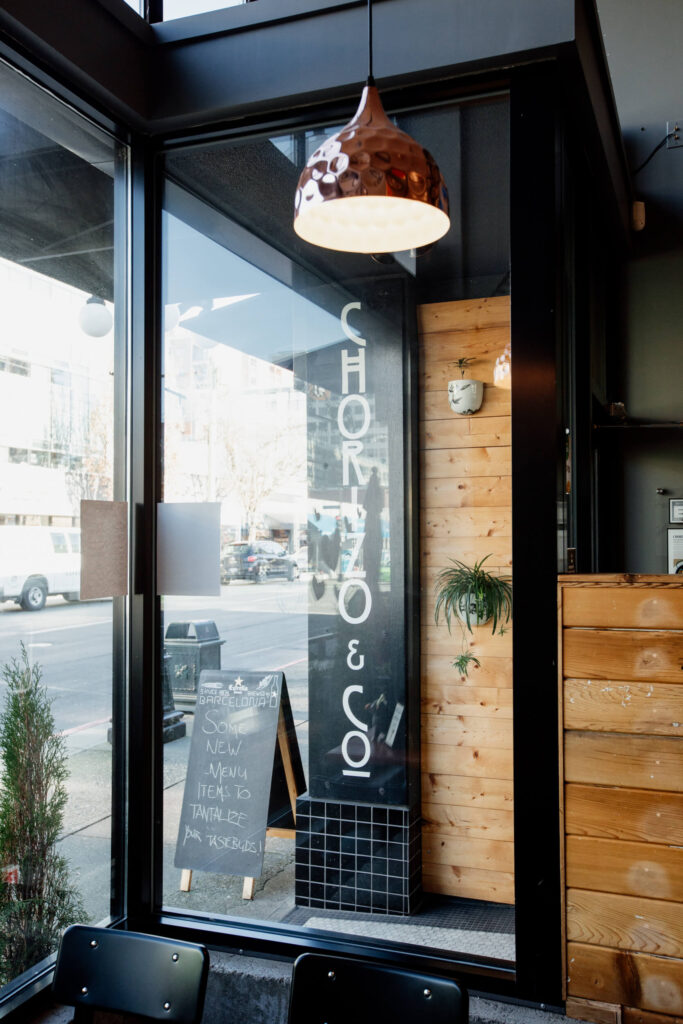 What is Chorizo & Co?
Chorizo is many things to different people. For some it's a tapas restaurant, for some a cocktail bar, and for some a destination to spend a few hours enjoying great food and drinks in a very relaxed atmosphere.
If you had to describe Chorizo & Co. to someone who hasn't seen it, how would you describe it?
It's a fun, casual, vibrant room that, when we are allowed to, can get pretty loud and energetic. It's flavourful food, fun cocktails and sweet sweet tunes!
Tell us about your business name. Any significance?
My partner, Dave [Brooks] & I decided to keep the name of the Spanish deli that was previously in this space as an homage to the guys who put their heart and soul into it. The Spanish style and cuisine really fit the type of restaurant we wanted to create. We took over from the deli in July 2018 and opened as "Chorizo 2.0" on October 10, 2018.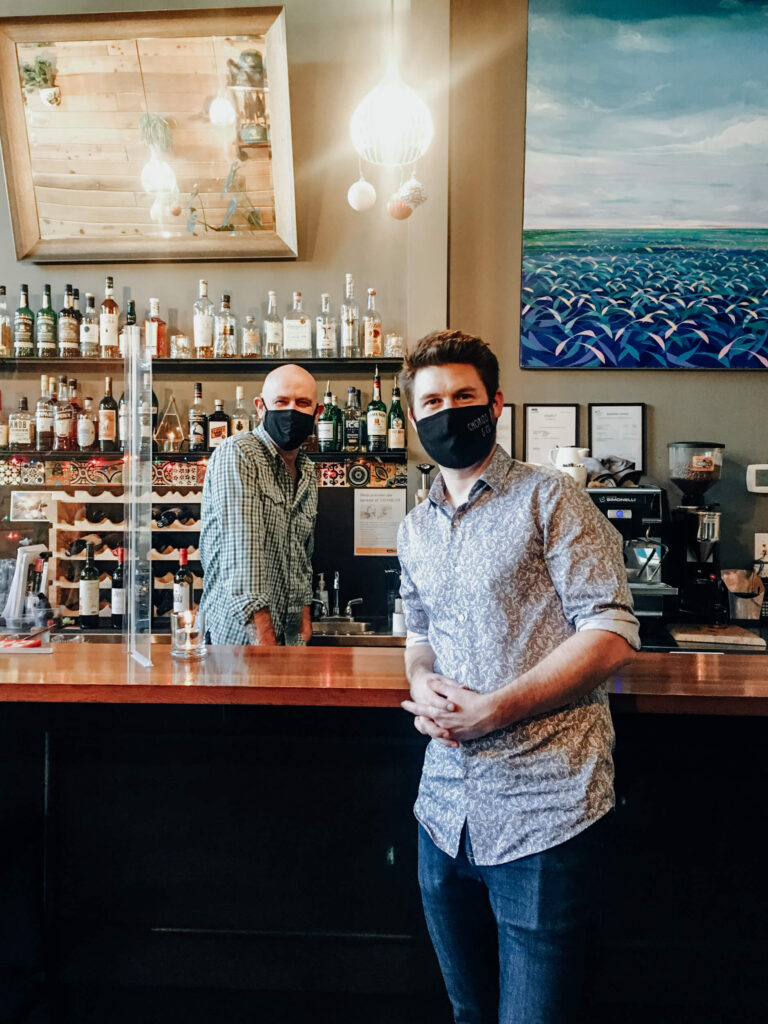 Can you tell us about your background? How did you both meet?
Both Dave and myself have been in the restaurant industry for a long time — I think over 40 years combined! We met whilst working at Stage Wine Bar in Fernwood and worked there together for about six years.
Have you always wanted to run your own restaurant? How did Chorizo & Co. come about?
I know I have — not sure about Dave. I think I coerced him into thinking it would be a good idea! We had seen a few places pop up around town, but when we discovered the Chorizo & Co deli was available, we knew the space and location were the best fit for what we had in mind.
Can you tell us about your menu and some of your favourite dishes?
The menu has a variety of smaller tapas portion dishes, and some larger portions that could be considered an entree. Everything is created to share.
The fried cauliflower dish we have in right now is incredible — and vegan! The croquetas, albondigas and calabazas are all very popular dishes, but the "piri piri" pork belly is off the hook: a spicy tomato sauce base with side-stripe shrimp, white turnips and the crispy, yet juicy, pork belly. Makes me hungry just saying that!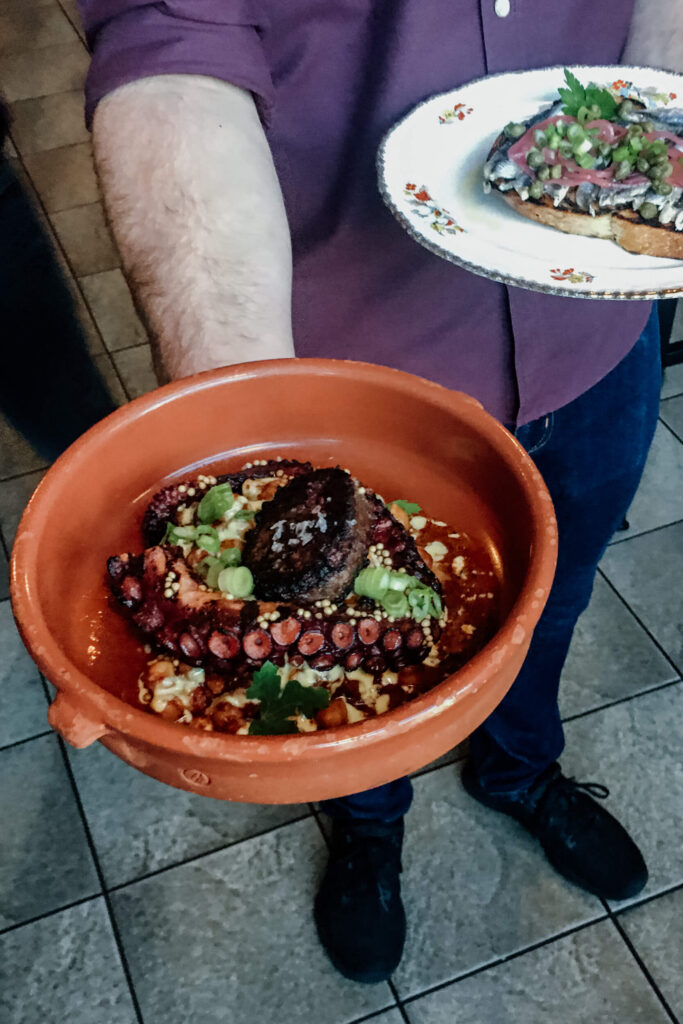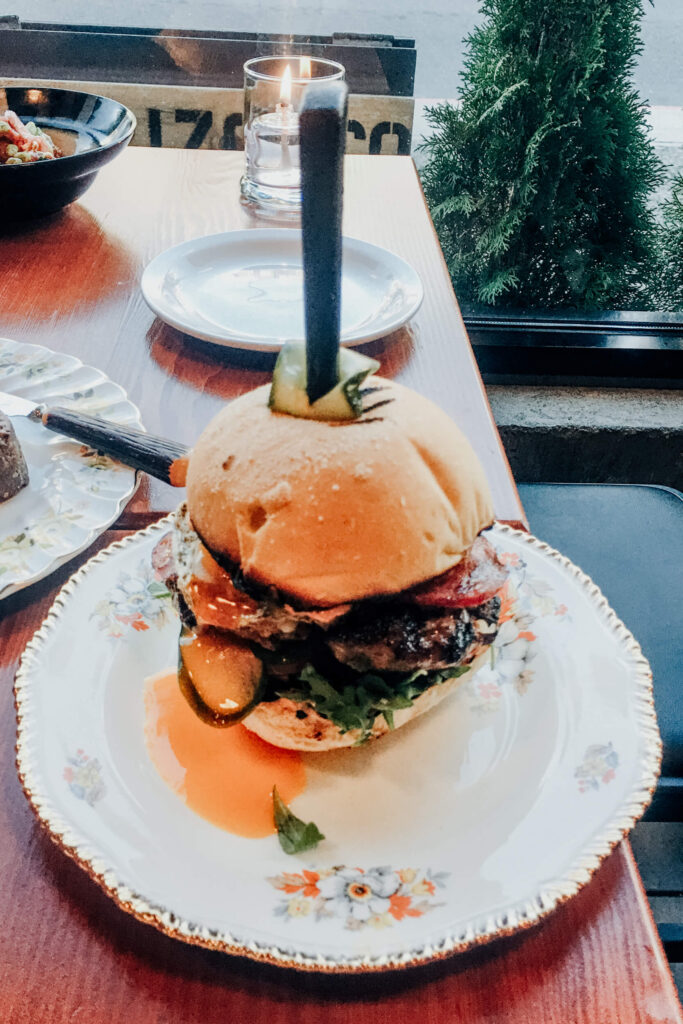 What or who inspires you?
I think what inspires us most is the drive to make things better, to become the best we can, to offer the best service we can — to have people say, "Wow, that was so much better than I expected!" I don't know if casual and excellence are usually considered together, but I feel that's what we are striving for.
What are some of the hardest lessons you've had starting your business? How have you overcome them?
The hardest lesson I think we've encountered is unpredictability. We planned and planned and planned and still so many hurdles were put in our way. As a small business with the owners on site all the time gives us the ability to deal with problems in real time, to bounce ideas and brainstorm, and to allow us to quickly adapt and fine-tune as needed.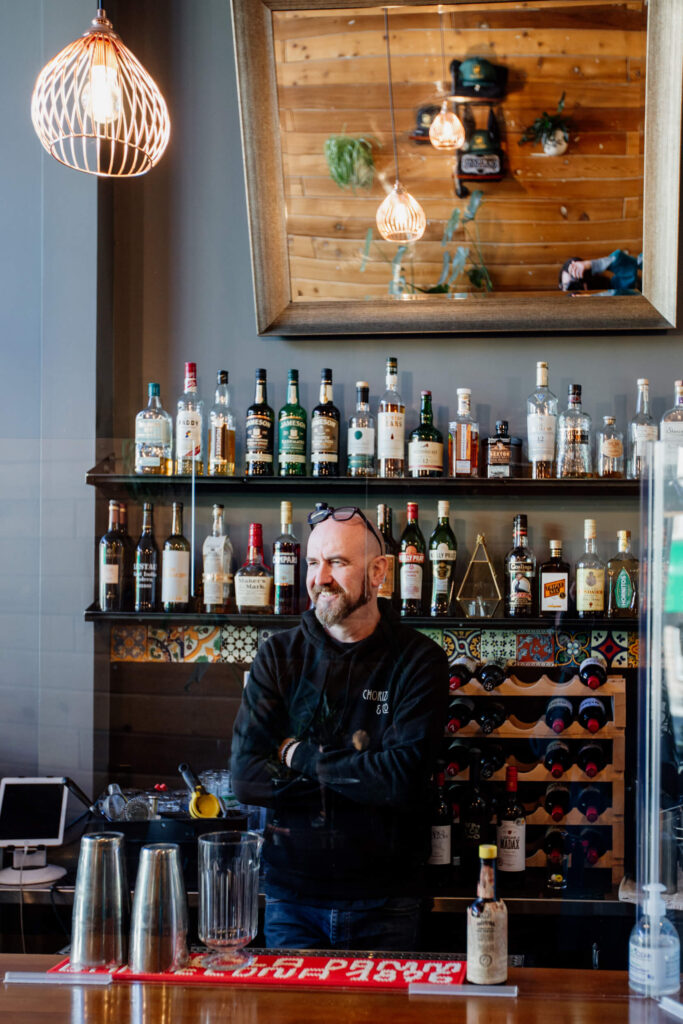 What advice would you give to someone wanting to open up a restaurant? Any helpful tips?
Don't do it!!! That is partially a joke, but if this is really what you love, choose a concept, do your due diligence and stick to your standards and principles.
How has the pandemic affected your business? Can you tell us how you've pivoted during this time?
Covid has devastated our business! We were just starting to see the benefits of some changes we had made after our first full year of operation and then March 2020 brought it to a grinding halt. To pivot, we shortened our menu slightly to focus even more on quality not quantity, broadened our website to include online ordering, and pushed our take-out options more. We also upped our social media presence — just trying to stay relevant and present in the age of scrolling and swiping!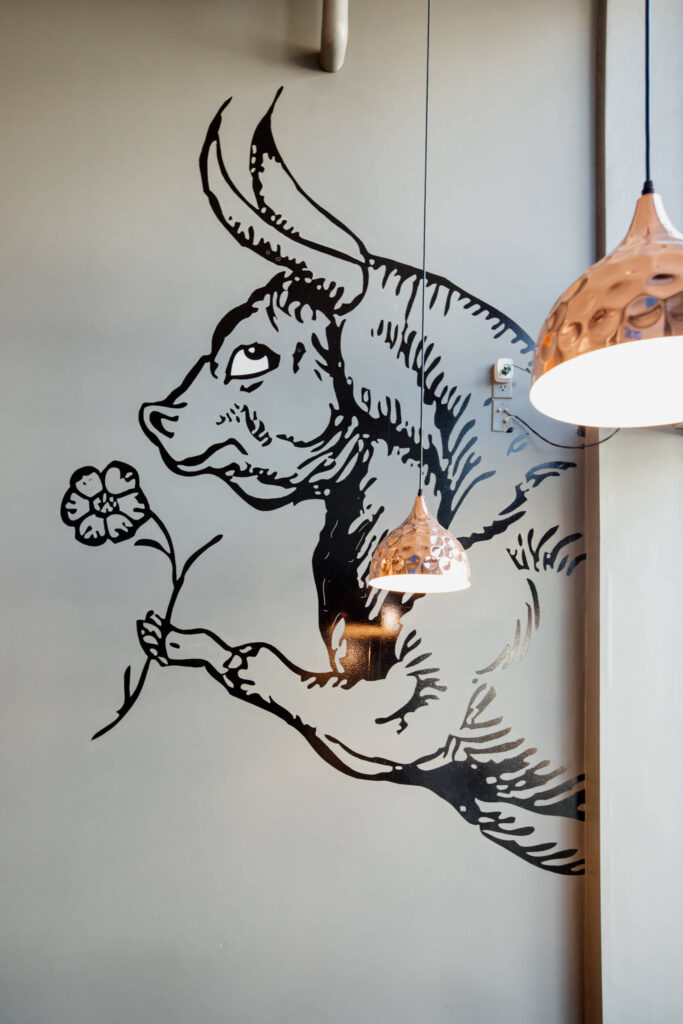 Three words to describe how you feel today:
Tired, nervous, but optimistic!
Anything else you would like to share?
Being relatively new to this as owners, we have been absolutely blown away by the way the community of small businesses has come together to support each other during this pandemic. We are truly grateful for the culture of supporting local that has been prevalent in our city since far before the pandemic.