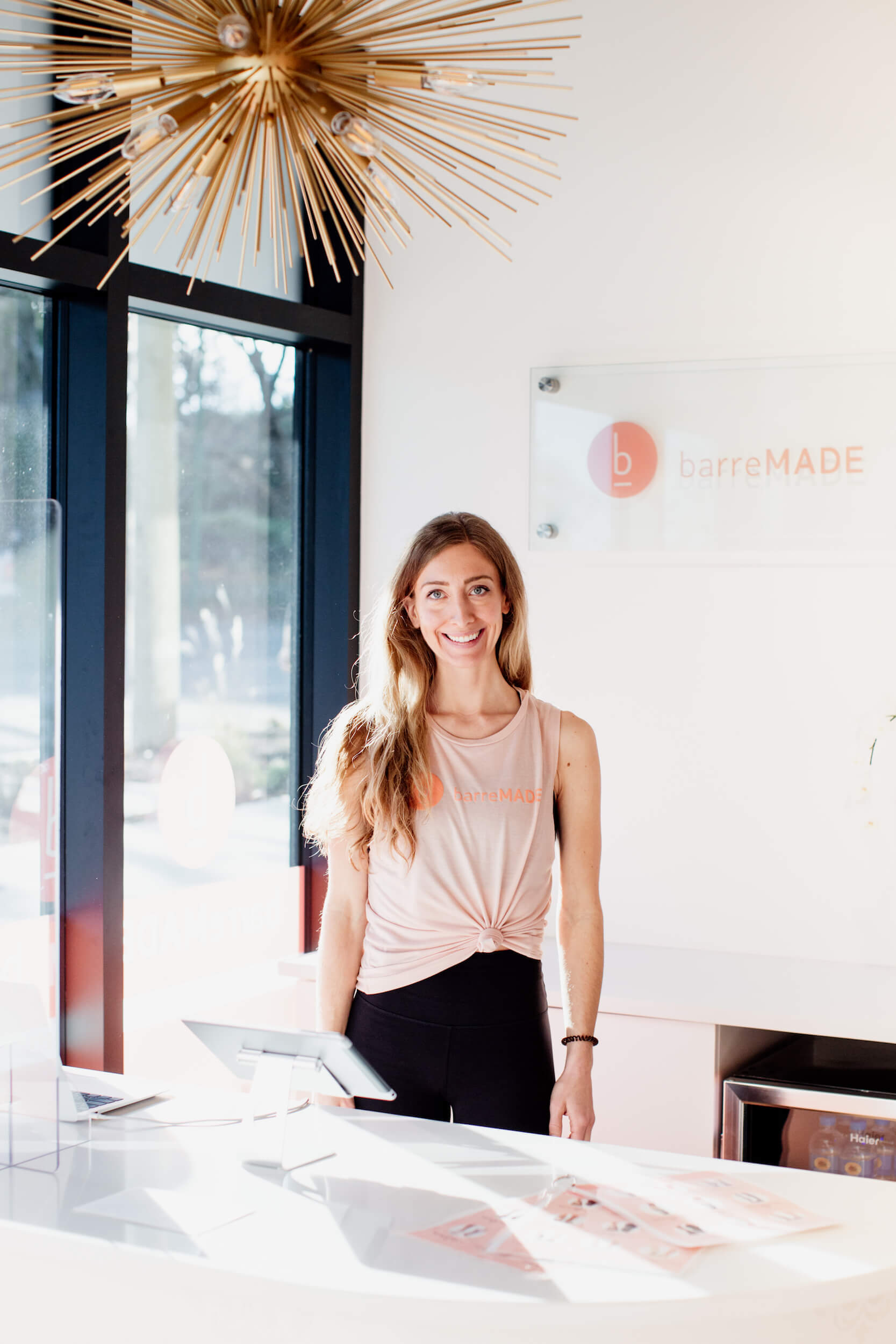 In Conversation with Katharine // barreMADE
Name: Katharine Hampson
Shop: barreMADE
Address: 2270 Cadboro Bay Rd, Victoria, BC
Instagram: @barremadeyyj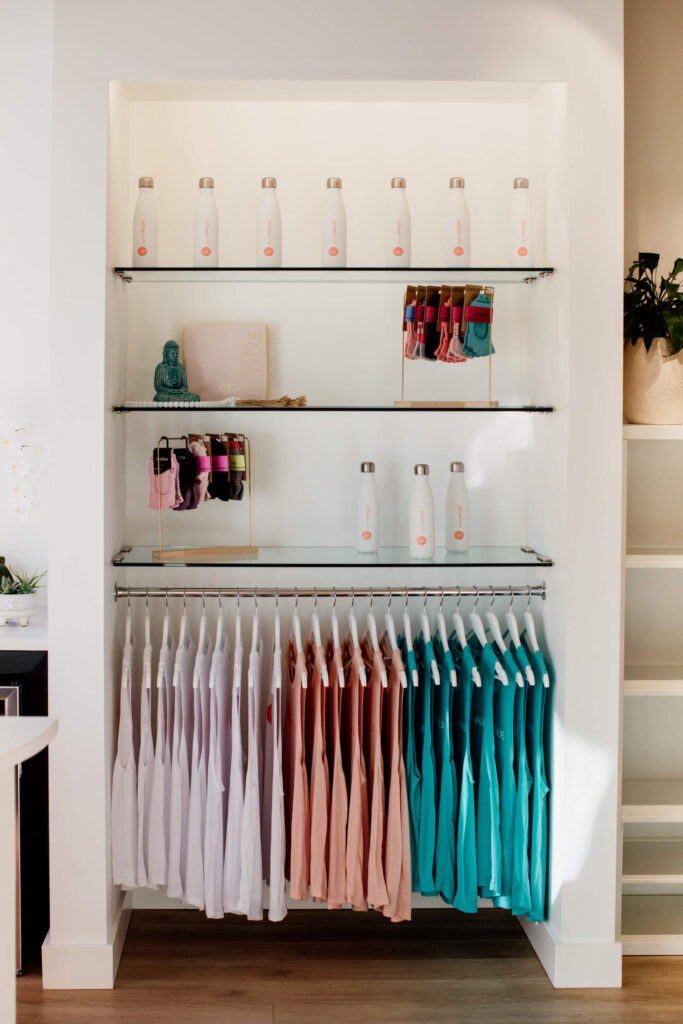 What is barreMADE?
barreMADE is the first boutique barre fitness studio on the island! It is purposely a smaller, intimate space to encourage a sense of community, acceptance and inclusiveness. barreMADE provides a unique and challenging style of low impact fitness that offers modifications, allowing everyone to meet their own personal fitness goals. It is a welcoming environment for anyone wanting to work on their mental and physical health regardless of where they are in their health journey.
Tell us a little about your business name. Any significance?
Even though barre is challenging, the fun is just as important as the hard work at barreMADE, and I wanted that to come across in the name. Puns are also amusing, and there are many creative ways to play with the name barreMADE. I also liked how strong barreMADE sounds. When I hear barreMADE, I picture a mentally and physically strong person who eludes self-confidence. So barreMADE can go many ways – it's a play on words for an old school barmaid (which is hilarious), it rhymes with many other cute barre sayings, and it encompasses a feeling of strength and well-being. I like to think of myself being made by barre, and I also create my classes to help others – so you can say barreMADE was made for YOU!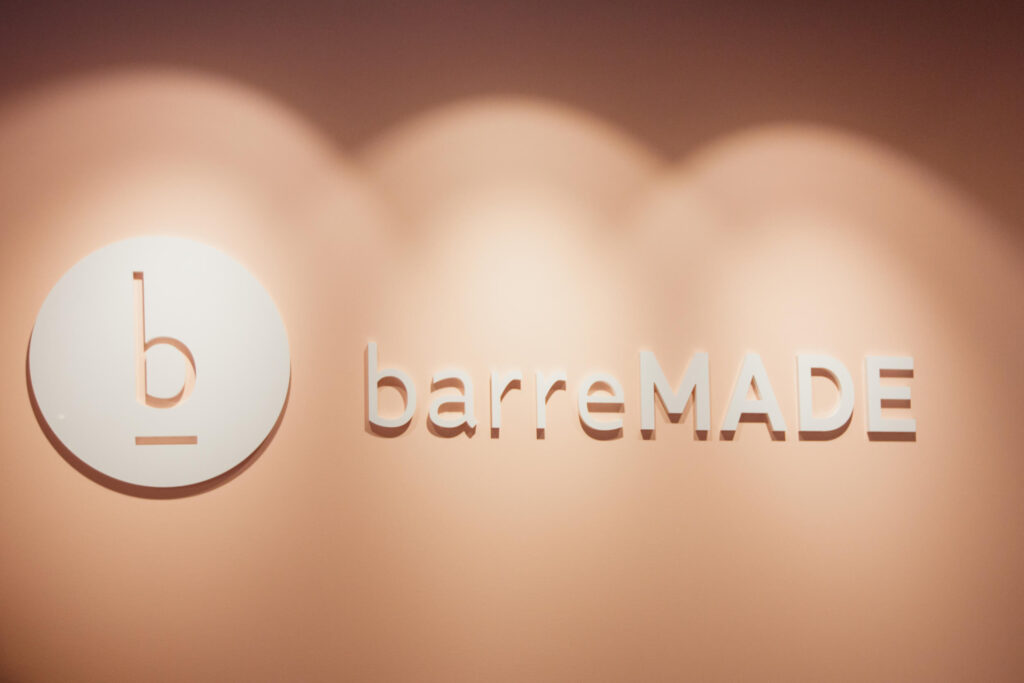 barreMADE recently opened its doors in this beautiful space on Cadboro Bay Road. Can you tell us about your background and how it led you to this moment? How did barreMADE come about?
Movement to music is my biggest passion and always has been. I started dancing ballet when I was 3 years old. I also have experience in many styles of dance including lyrical, modern, jazz, and hip hop, and love to be on stage performing. When I was 18, I moved to Texas and pursued dance opportunities for a year. I knew dance was something I needed in my life forever. Along with that, I have a strong urge to help people, and the opportunity to really help others was missing in the performance aspect of dance. Because of this, I completed my specialized Bachelor of Arts degree with a major in psychology and a minor in sociology. Upon graduation, I worked as a childcare counsellor in a treatment home for traumatized teens. I was in Edmonton at the time and when the first barre studio opened there, my friend and I went and were immediately hooked. I started teaching barre on the side, and realized it was the highlight of my day. After being accepted into a counselling psychologist master's program, I chose instead a path in barre fitness knowing it would allow me to positively impact more people. The barre studio I was working at offered me a full time teaching and management position. I quit my counselling job and went into barre full time. I have always dreamed of living by the ocean, so almost 4 years ago I packed up my car and drove to the island to live with my great-aunt in Sidney as I started my plan to open a studio.
Have you always wanted to run your own business? Why barre? 
Actually, yes. I come from a family of entrepreneurs and creative people. I've always known I've wanted to be my own boss. Even when I pursued the psychology path, I wanted my own private practice.
Barre is my favourite! It is the most effective and fun form of fitness I have found. Teaching barre is the perfect job for me because it checks off all the boxes. I get to help people with their mental and physical health, I get to move my body to music in a dance-inspired way, and I lead the class which checks off the performance box.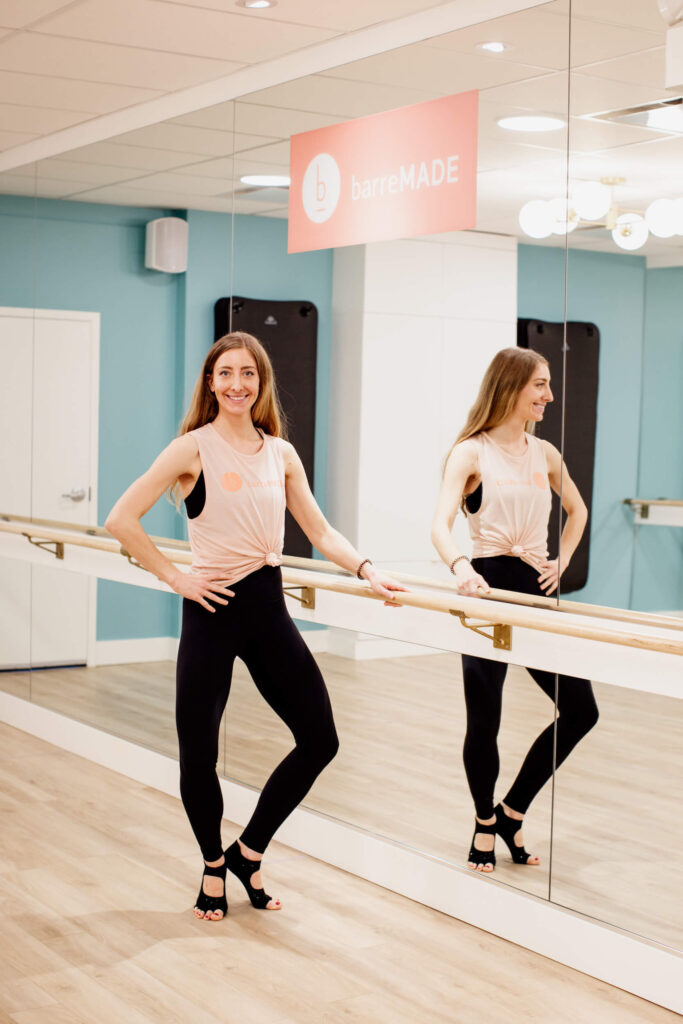 Can you tell us about your classes?
My classes integrate the use of a wall-mounted ballet barre to lift and tone the muscles in the body and increase strength and flexibility. They incorporate aspects from ballet, Pilates, and yoga, with small and controlled movements to target the primary and accessory muscles in the body. Barre is a full body workout. The classes are choreographed to the beat and phrases of the music, which is anything from upbeat top 40 hits to old-school throwbacks. I start the class with a warmup, then a hand-weight section that works the entire body, followed by barre work with the barre, cardio bursts, and end with mat work and a final stretch. The classes allow everyone to work at their own level.
Can you tell us about your personal style and aesthetic? 
My personal style for the longest time has been workout clothes – I live in Lululemon leggings, sports bras and tanks. I basically live at the studio so that's my everyday style. Outside the studio, I love wearing colourful clothes because they bring me joy. When it comes to design, I like light, bright, airy environments. I guess you could call it coastal beachside glam! And I love anything pink and sparkly.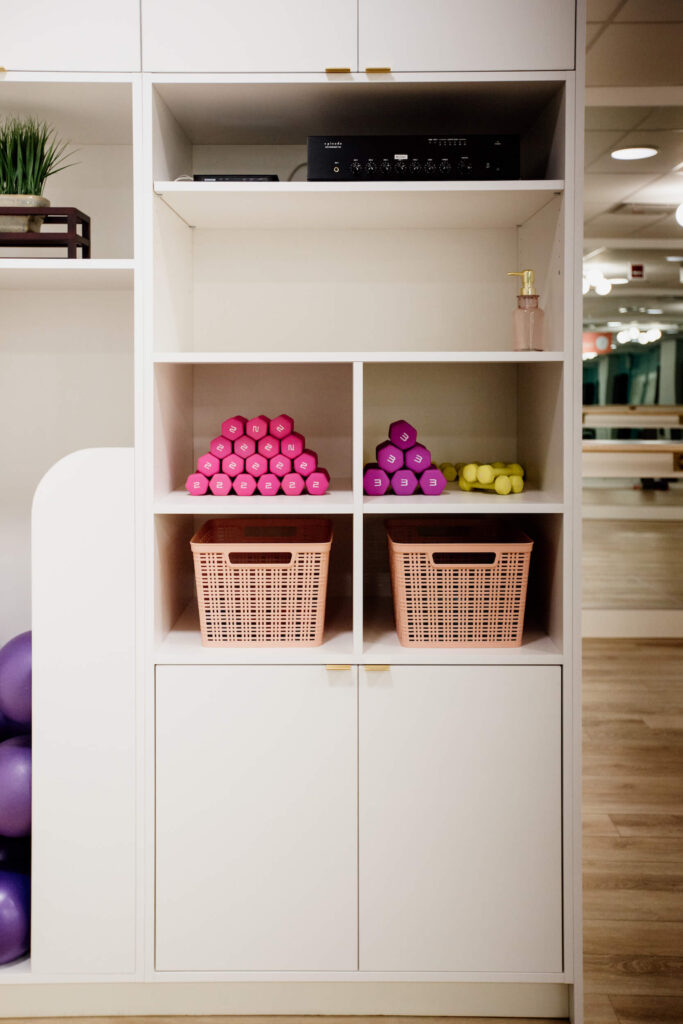 What or who inspires you?
My students! Their hard work and supportive nature constantly blow me away. The people who participate in classes are so lovely, and we have truly created a community that I am beyond grateful for.
I find a lot of inspiration from music, too. My mom was a school music teacher, my grandma played several instruments, my grandpa is an accomplished pianist, I have many relatives who sing and play guitar, so it's no surprise that music inspires me. Choosing the right music to set the mood in my classes is a priority.
How are you using social media? Can you tell us a little about your marketing strategy?
My biggest social media presence is on Instagram. I post a mixture of inspirational quotes, funny barre memes, and photos of students in class. My goals for social media are to convey the idea that barreMADE is for anybody, and to promote self-love/self-confidence/positive self-talk, while keeping it light-hearted. I tend to use positive affirmations in my marketing, and try to help people listen to their own body to know what it needs. I truly want everyone to enjoy themselves at barreMADE. I recently hired 365 Day Media to help with my social media, and I am so impressed with their work.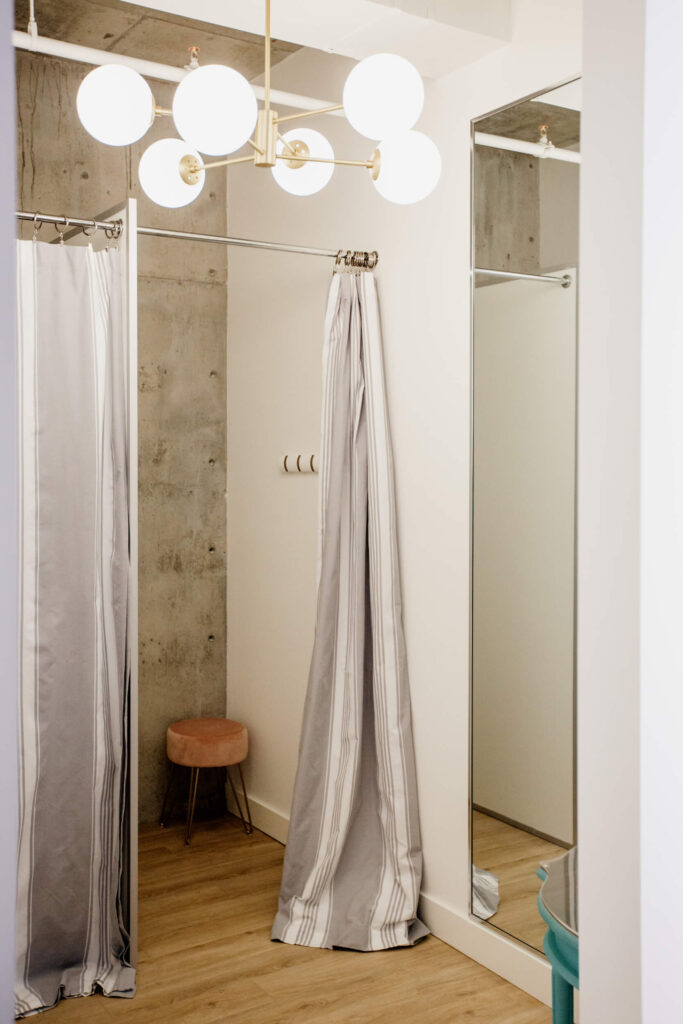 What are some of the hardest lessons you've had starting your business? How have you overcome them?
I think the hardest lesson was finding out just how tough it is to secure a commercial real estate space and get funding. It took me 3 years to secure a studio space in Victoria. I had two spaces fall through before I found the current space in Oak Bay. It's difficult to convince a landlord to lease to a first-time business owner with not a lot of money to her name. I had to get creative — I knew quitting wasn't an option! I applied for multiple loans, asked my family to invest in the business, and just kept going after every rejection.
How has the pandemic affected barreMADE?
Covid-19 completely changed the way I opened my business. Even though I signed my lease before the pandemic, I did not qualify for any government assistance. Therefore, I am the only person running the business right now, aside from 365 Day Media helping with my social media. I originally planned on hiring instructors, front desk staff, and cleaners, but was not able to afford to with the class restrictions. Normally I can fit 21 people in the studio, but am only allowed 6 with Covid. It has been quite a struggle to navigate the constantly changing government restrictions and guidelines.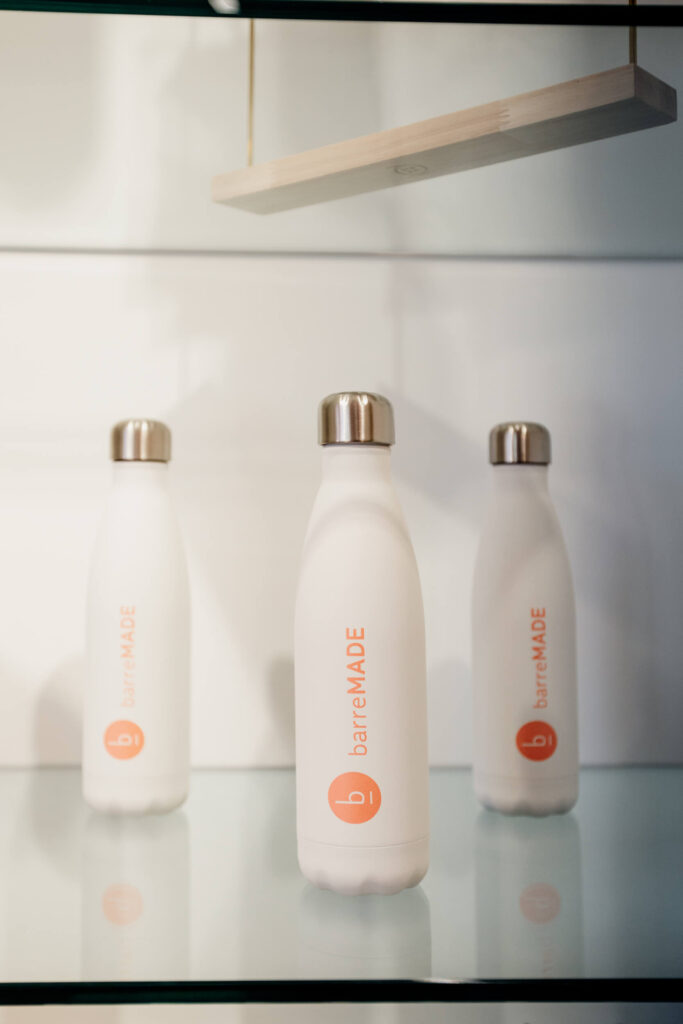 What advice would you give to someone wanting to open up a business? Any helpful tips?
Be prepared to work harder than you can imagine and accept that the unexpected can and will happen. At times, it will be a roller coaster ride. Through it all, don't lose focus on why you are pursuing this. There will be days you want to give up, but focus on the positive, turn to your support people and be willing to adapt. Things may not work out at first, but instead of giving up, try again. Keep going. There is nothing more rewarding than pursuing your passion.
Anything else you would like to share?
We are currently living in stressful times. Helping people take care of their minds and bodies is not just a passion for me, but also a responsibility. If you aren't comfortable attending in-class sessions, you can also join barreMADE online classes. Take time for yourself and find healthy ways to deal with stress so you are able to take care of others.
Three words to describe how you feel today:
Determined, hopeful, passionate.