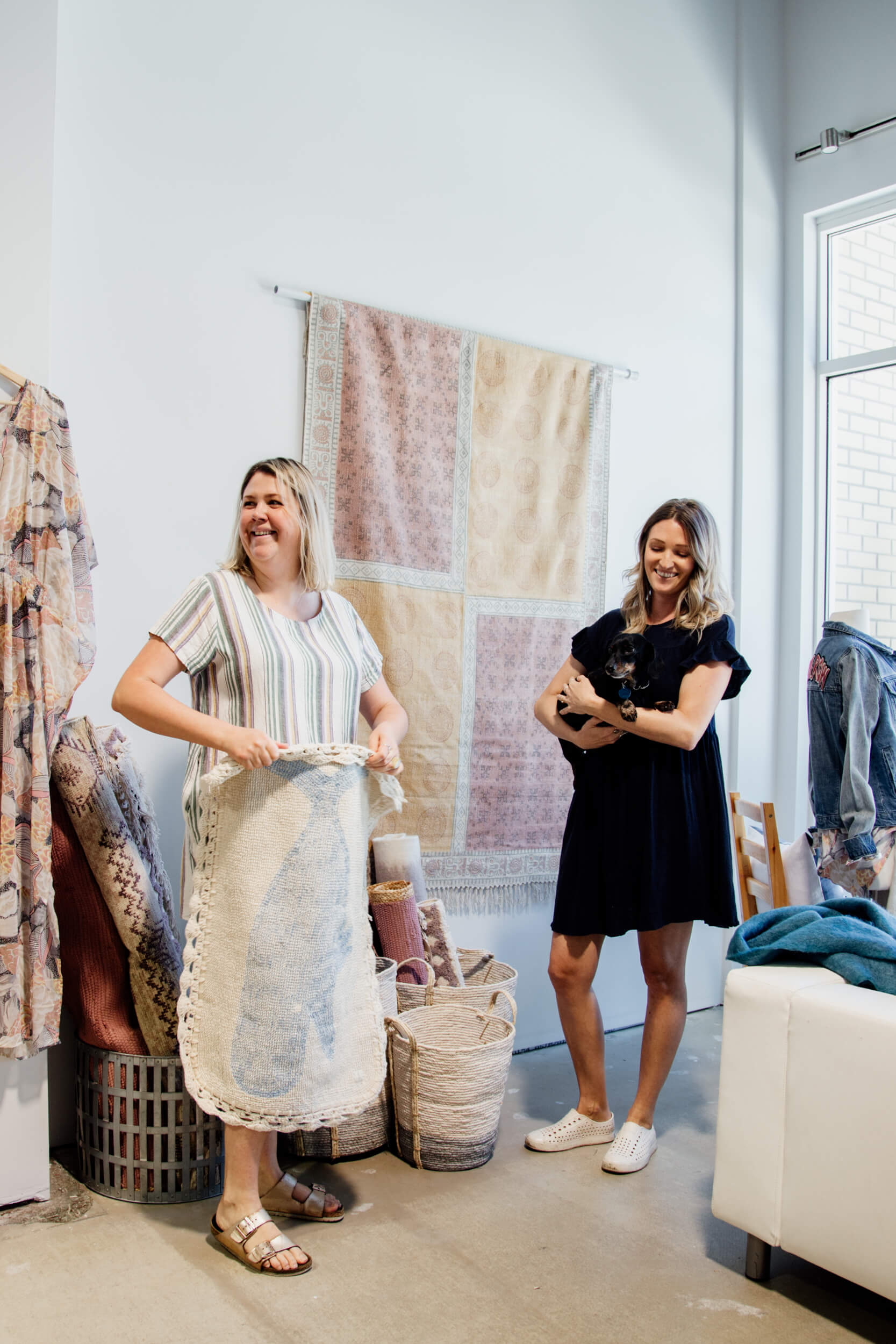 In Conversation with Khloe // Amelia Lee Boutique
Name: Khloe Campbell 
Shop: Amelia Lee 
Addresses: 113 Uptown Blvd & 554 Yates St, Victoria, BC
Instagram: @amelialeeboutique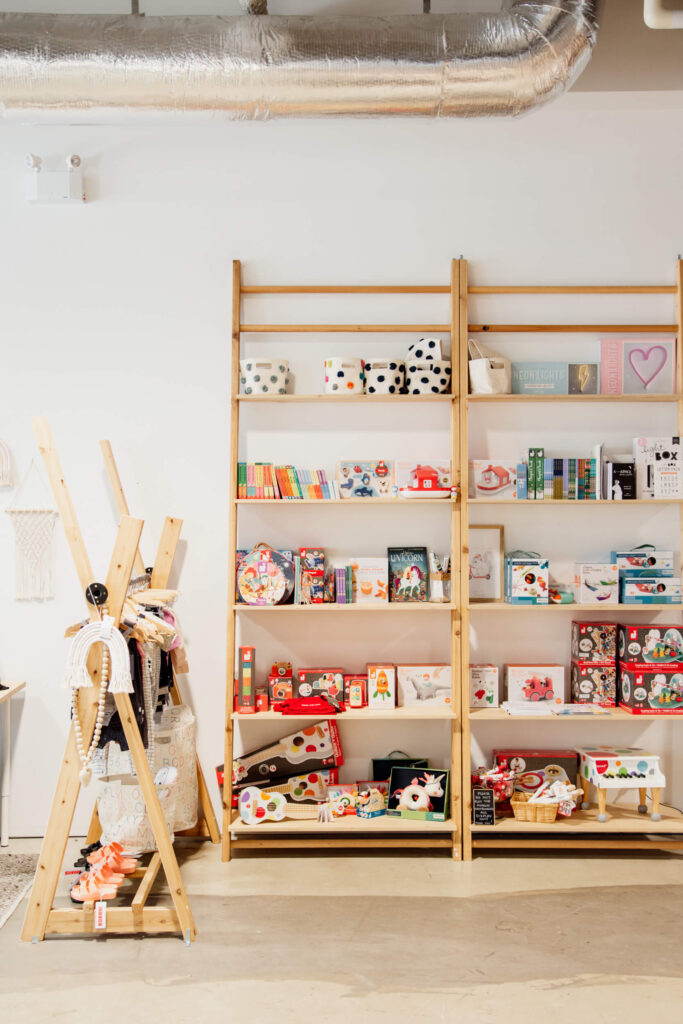 What is Amelia Lee? How did you come up with the name?
My middle name is Amelia and my mom's is Lee. My concept behind the name is that we wouldn't be here without our mothers.
Can you tell us about your background? What made you decide to go into retail?
I have been in retail/fashion my entire career and wanted to create a shopping environment that not only supported women but also was a comfortable environment for anyone to shop in.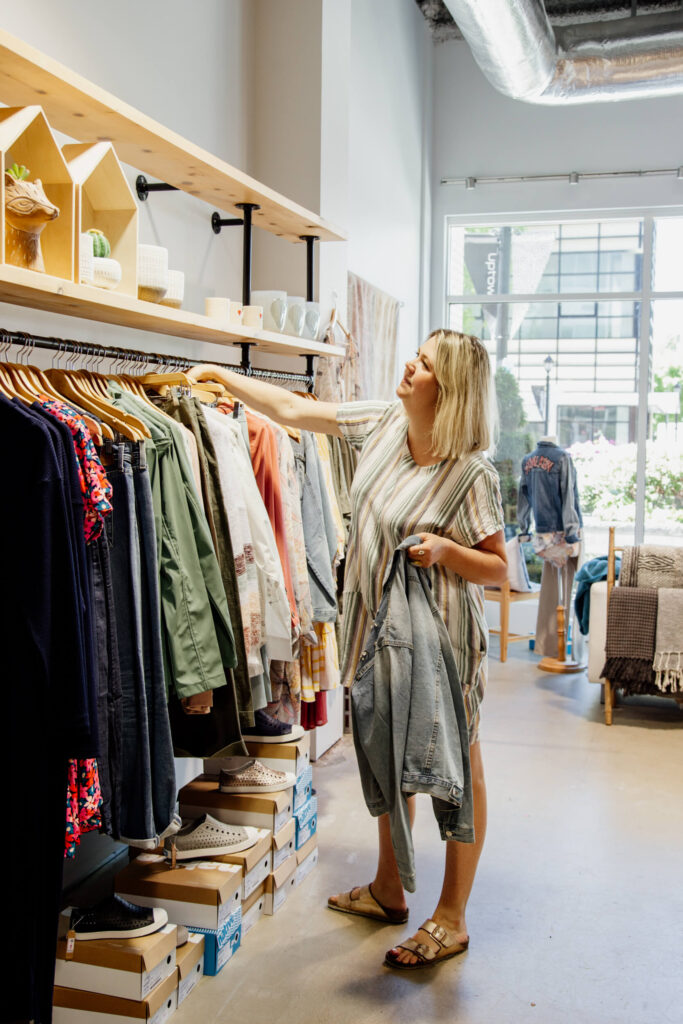 If you had to describe your shop to someone who hasn't seen it, how would you describe it?
I would describe it as a consciously-minded retail store that features beautiful and ethical companies with a focus on Canadian makers/brands.
How has the store evolved over the years?
When I first started, I started off small, only selling women's wear and accessories. Over the past 10 years, I grew the business into the company it is today, which is a west coast lifestyle store selling women's wear, baby goods/clothing, home goods, apothecary and handmade gifts.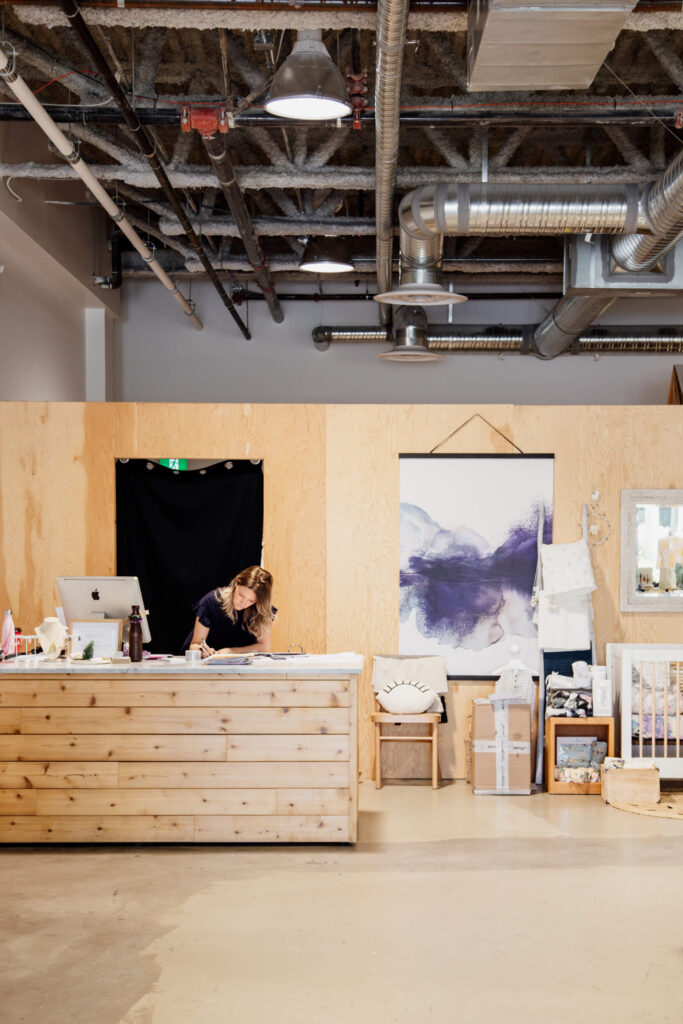 Can you tell us a bit about your personal style and aesthetic? How does the store and the designers you carry fit into that aesthetic?
The stores have a very modern bohemian vibe and many of the collections and local makers we feature represent that feel. My personal style is pretty relaxed with a modern boho feel.
Inspiration is all around us. What or who inspires you?
Most of my inspiration comes from different colours, textures and nature. My children also inspire many of my ideas of new brands I bring in.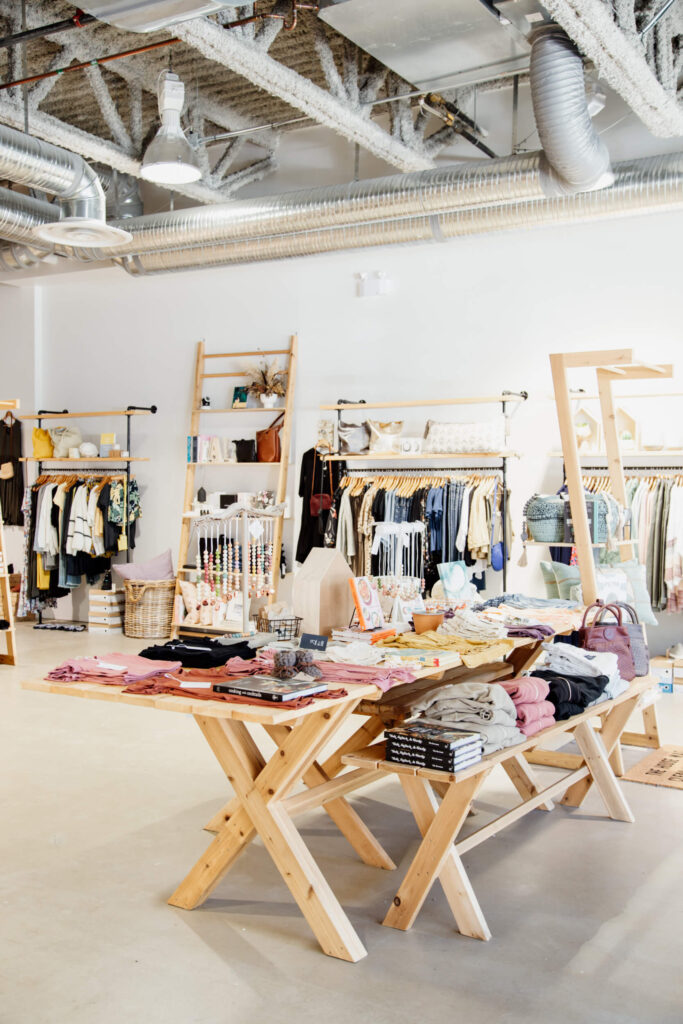 Each season represents new trends and new products. How do you evaluate what is working and what isn't?
I simply know what's working and what's not by being on the sales floor, interacting, watching and listening to what the people want and don't want. I also factor in the season's trends such as colour, interior design trends and also what's happening in the world.
What guides you in your choices? Do you find that it's more challenging these days to make decisions on which products and designers to carry?
I choose brands and local makers that are creating fashion-forward, ethically-made products that reflect the Amelia Lee image. Ten years ago I found it more challenging to source consciously-minded companies, but these days it's much easier to find amazing people and companies to work with.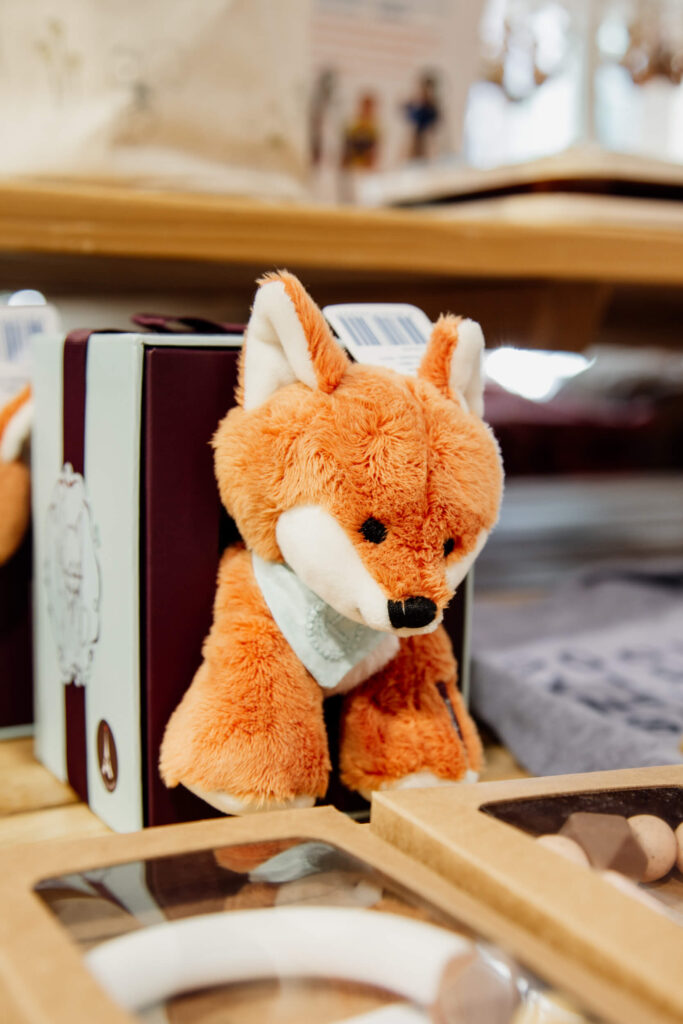 Where and how do you source your designers and products you carry in your store? Has that changed? What do you see happening in the future?
I look for products that are ethically-made and companies that are kind to our plant and all the people that work for them. For example, when it comes to baby clothing, I look for quality natural fibers like organic cotton and bamboo. When it comes to toys, I prefer wood and educationally-based. When we are sourcing apothecary makers, I only bring in natural, handmade products. I think COVID-19 has made people stop and think more about where they are shopping and sourcing quality collections closer to home.
How has the internet and online shopping impacted your business? You now have an online store. Can you tell us a little about that?
Online sales are fairly new for Amelia Lee; it was COVID-19 that really allowed us the time to get the online shop up and running. Amelia Lee definitely thrives as a brick-and-mortar store. Up until now, we had not been affected by online shopping because shopping at Amelia Lee is an in-person shopping experience. Since COVID-19, however, people aren't shopping in person as often, and this has temporarily affected store sales quite drastically. People are starting to shop more now.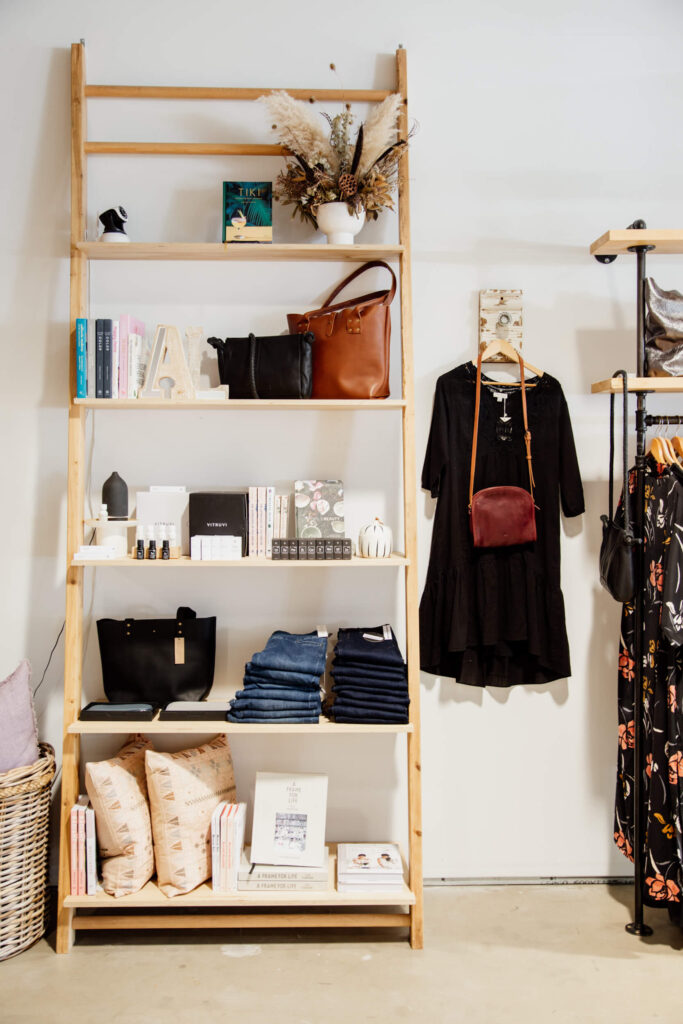 What are some of the hardest lessons you've had starting your business? How have you overcome them?
Let's just say I am a fighter. I started my company with a dream and a whole lot of passion. When I wasn't getting approved for a business loan, I decided I would just use all the money I had, along with my credit card, and start a business. The first store was only 900 square feet. I worked my ass off, and ten years later, the business has grown into the lifestyle company it is today, with two beautiful stores.
What advice would you give to someone wanting to open up a shop? What advice would you give to your younger self?
I usually tell them that it's not a good idea unless they are willing to put in the work. Retail is not as simple as it looks. I would have told my younger self to wait another year or two so I could have saved some more money!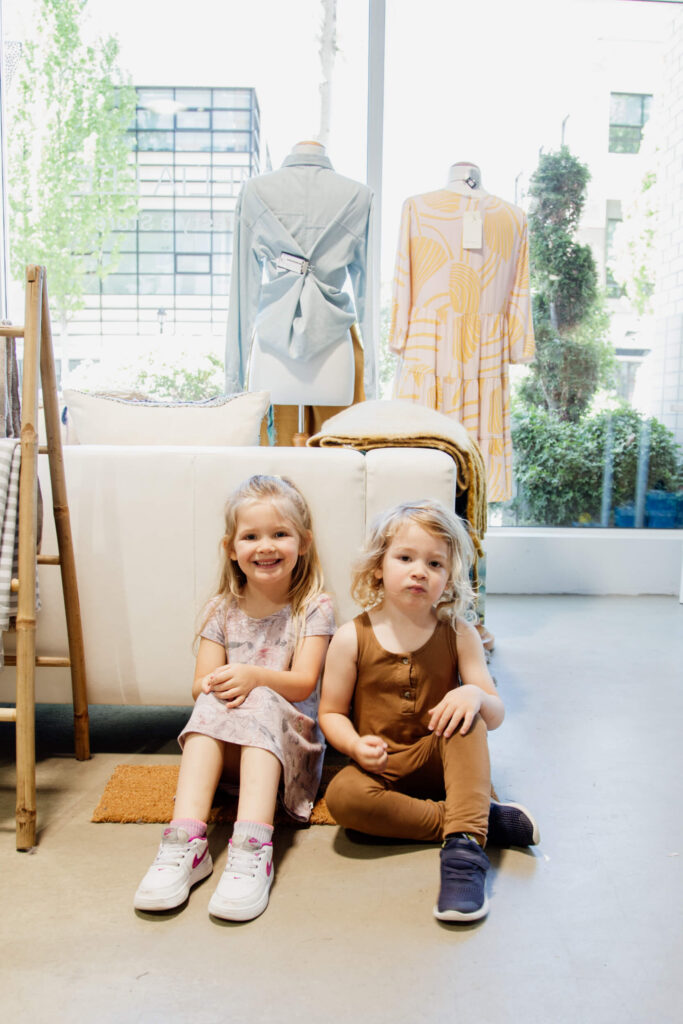 Have you made any hard decisions to get you through this difficult time? Where are you finding strength these days to make decisions?
I did what I had to do to keep my business going and my children fed. I had to lay off my entire staff and could not pay rent at one of my locations for two months. I was hit hard financially, but because of all the hard decisions I made during closure, it allowed me to reopen both the stores now. I find strength because I have two beautiful children, an incredible team of women that work for me, and a community that I call home. I do it for everyone.
You have two small children. How are you coping and managing things these days with all that's going on?
Honestly, it's organized chaos! The kids were with me behind the closed doors of the store the whole time as I continued to operate the company.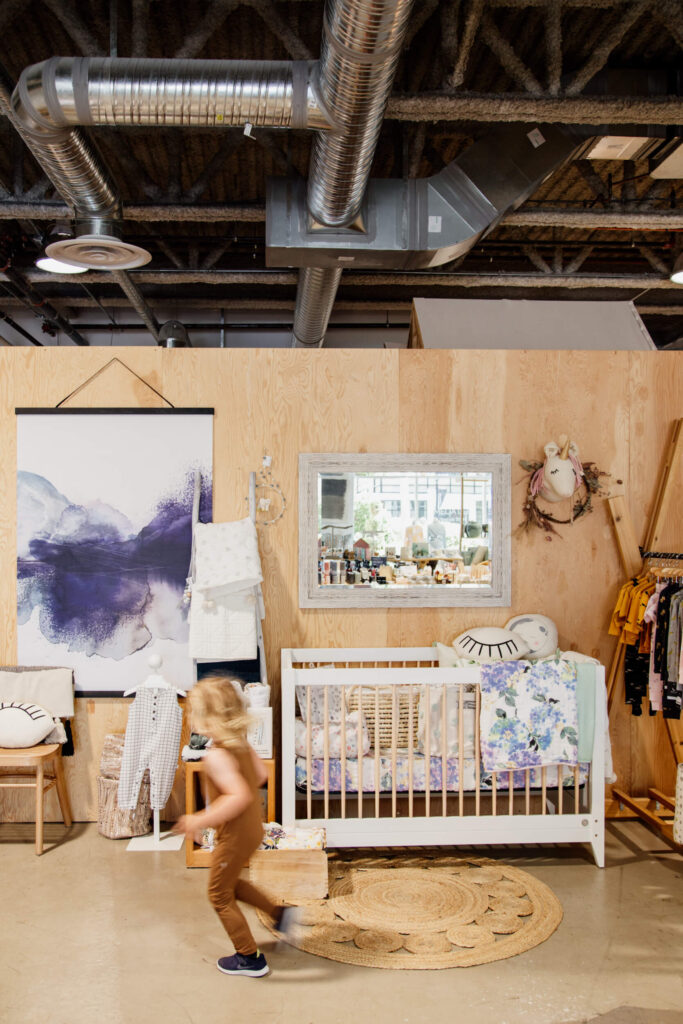 As we navigate our new reality, what advice would you give to your fellow shop owners on what keeps you moving forward? Any helpful tips?
My children, my incredible network of people, and my community keep me motivated. I strive for a happy and healthy community and believe in the strength and dedication of my fellow retailers. I do my absolute best to focus on the positive and embrace change along the way. White wine and meditation also help, but maybe not in that order!
If you were looking back to this moment in time, what do you hope to gain in personal and business growth?
It has made me want to slow down a bit more and move to the forest! I feel good about the future because I think after COVID-19, people are becoming more aware of shopping locally and buying ethical, quality products.