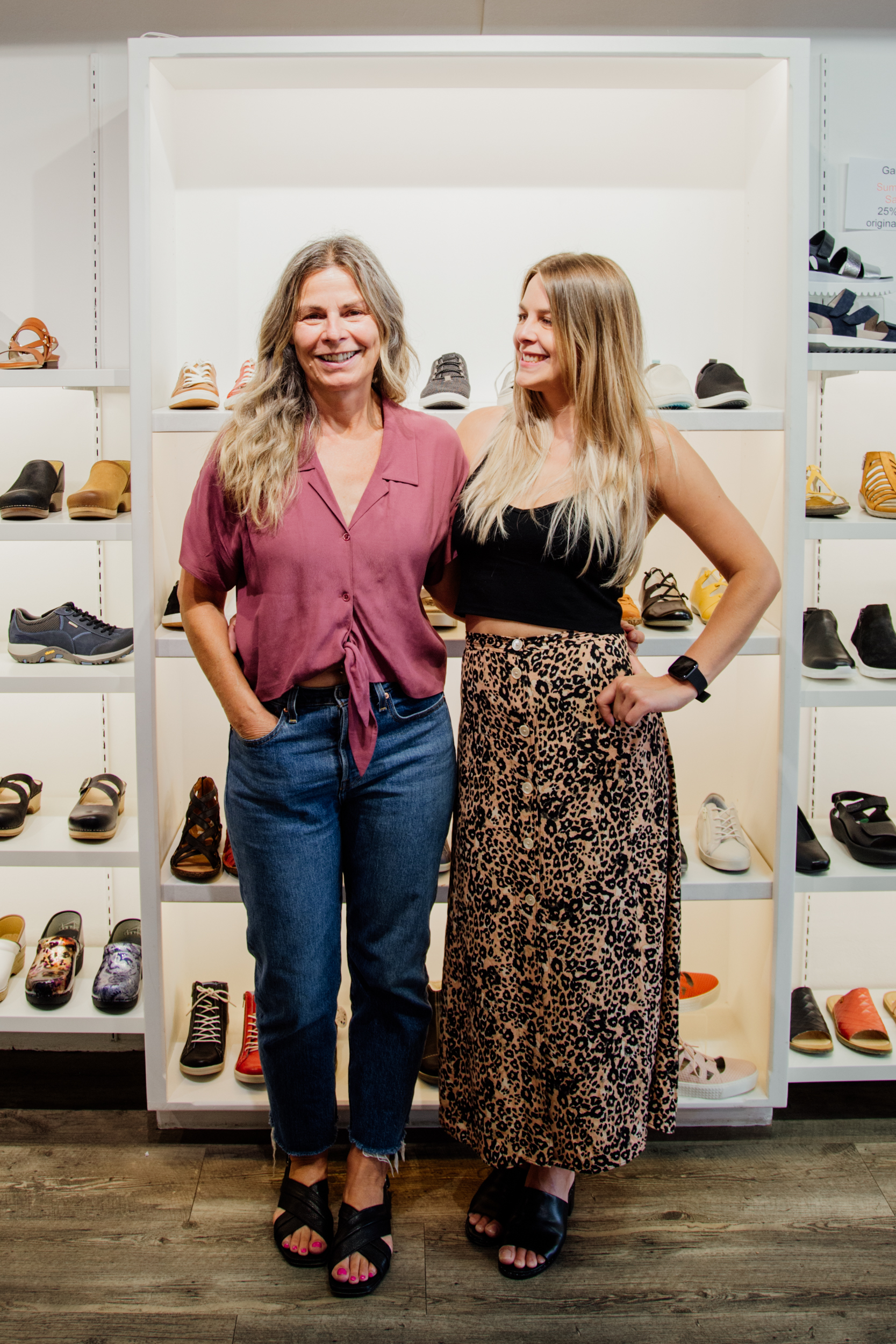 In Conversation with Aleisha // Footloose Shoes
Name: Aleisha Gage-Cole
Shop: Footloose Shoes
Address: 637 Fort St, Victoria, BC
Instagram: @footlooseshoes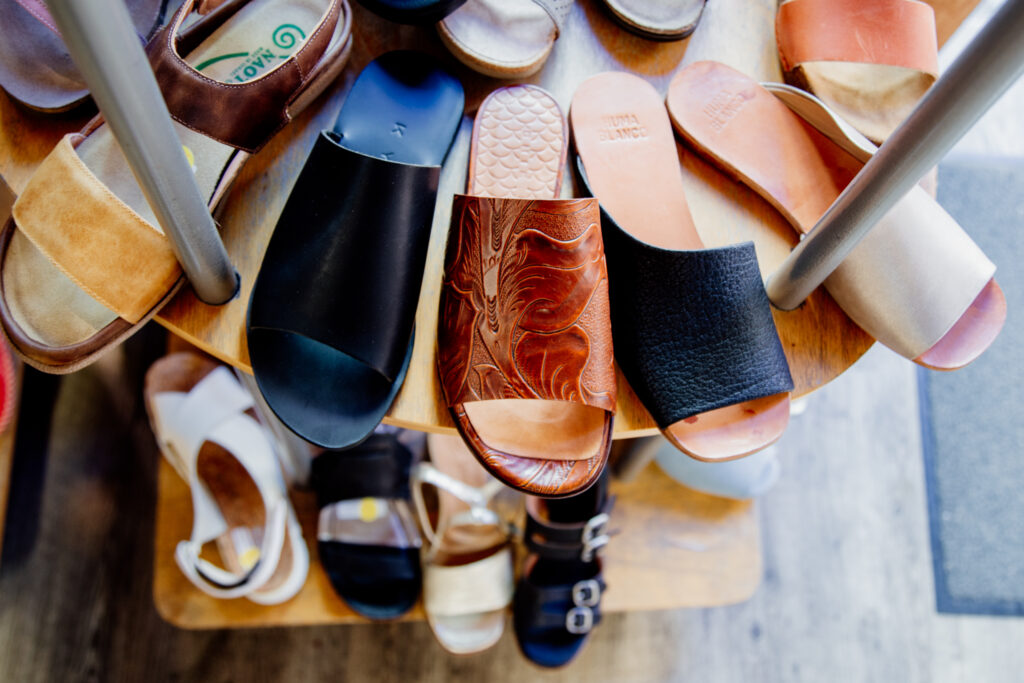 What is Footloose?
Footloose is Victoria's ultimate shoe destination. We are a fashion comfort boutique. Although we stock primarily women's shoes, we keep the important things such as slippers, Birkenstocks and socks for men. We also have many beautiful and unique accessories, including scarves, candles, socks and much more!
Your shop has been an institution in Victoria since 1983. Can you tell us about your experience getting into a family-run business?
The business was started by my mom and dad [Kerstin Grenier & Keith Gage-Cole]. It has always been a part of my life — I feel like shoes are ingrained in my DNA! I remember going to shoe conventions at a young age and trying on the samples when I once upon a time had small feet. I now have shoe reps that I work with whom I have known since I was growing up, running around the shows. You really create long-term relationships and close friendships throughout all the years.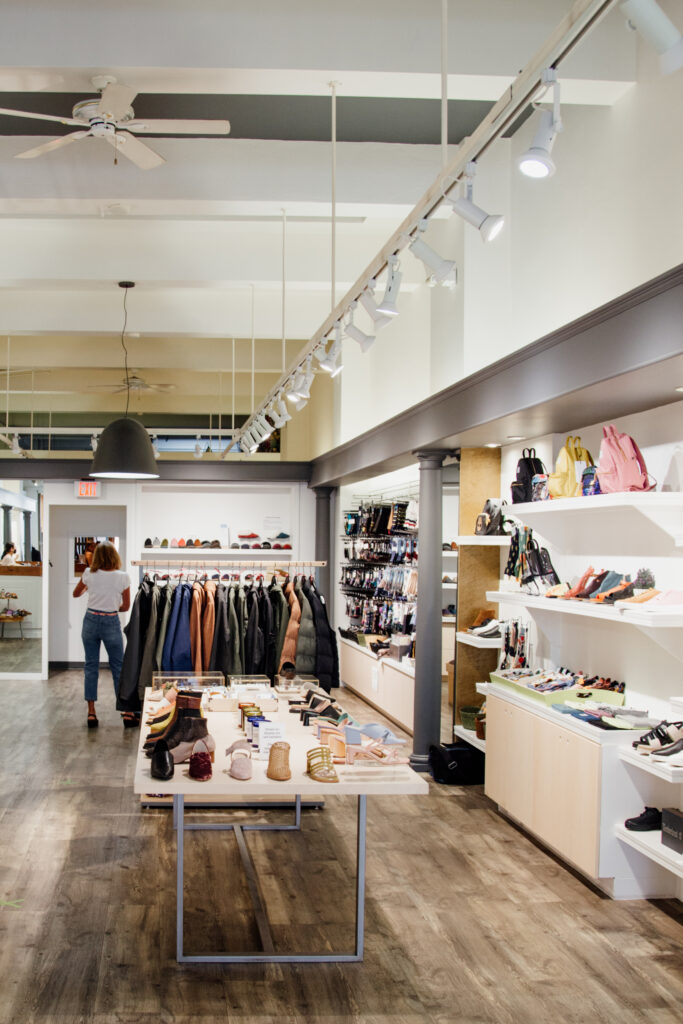 If you had to describe your shop to someone who hasn't seen it, how would you describe it? What makes it different from other shoe stores in town?
I would say our shop has something for everyone. Even if it isn't a great pair of shoes, maybe a slipper, or a nice candle or a pair of socks. I would describe our shop as a casual boutique with pops of colour and a hint of playfulness. Our brands are truly what separate us and keep us unique. We work with some amazing brands and designers who only sell to a handful of stores, so it keeps the product really special for the consumer. We have brands that are handmade in Spain and Italy such as Homers, Coclico and Gidigio who produce some stand-out pieces for style and quality.
Can you tell us a bit about your personal style and aesthetic?
My personal style has changed so much over the years. But I am fairly laid-back with my choices. My favourite is a chunky knit sweater with denim and a chunky high-heeled boot. I like mixing dressy with casual. I love colour but typically not on me! I usually stay with a neutral pallet or maybe a small pop of colour. I am super into a 90s vibe with a modern twist.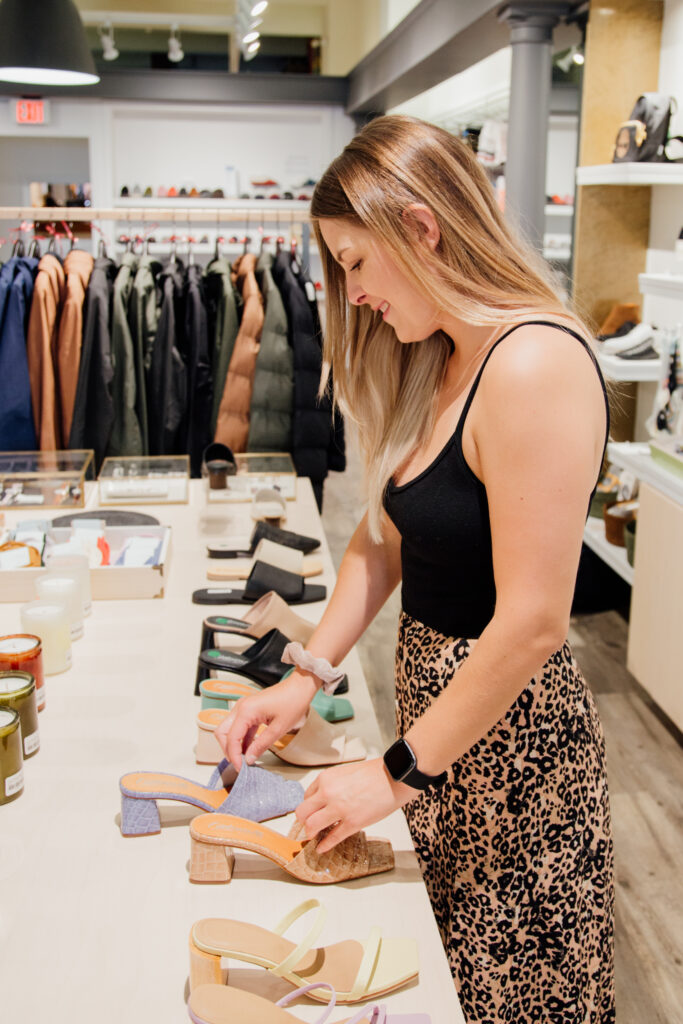 Inspiration is all around us. Can you tell us who or what inspires you?
I am typically inspired by other people in Victoria. I love seeing what my customers are wearing and seeing how to wear something in a different way you would never think of to put together. I also love looking at Instagram for fashion inspo. So many good pages! I have always loved @sincerelyjules. She has been a long-time favourite.
Each season represents new styles, new trends, new products. How do you evaluate what is working and what isn't? What guides you in your choices?
This one is tricky. It is so hard to see what will work and what won't. Sometimes a very similar style will work in one brand but not the other. It really comes down to intuition. Sometimes it's about taking a chance on what you love and other times it is a proven seller. Honestly I wish there was a crystal ball, but I have learned over the years to think of others before yourself. You need to think about all different needs and lifestyles.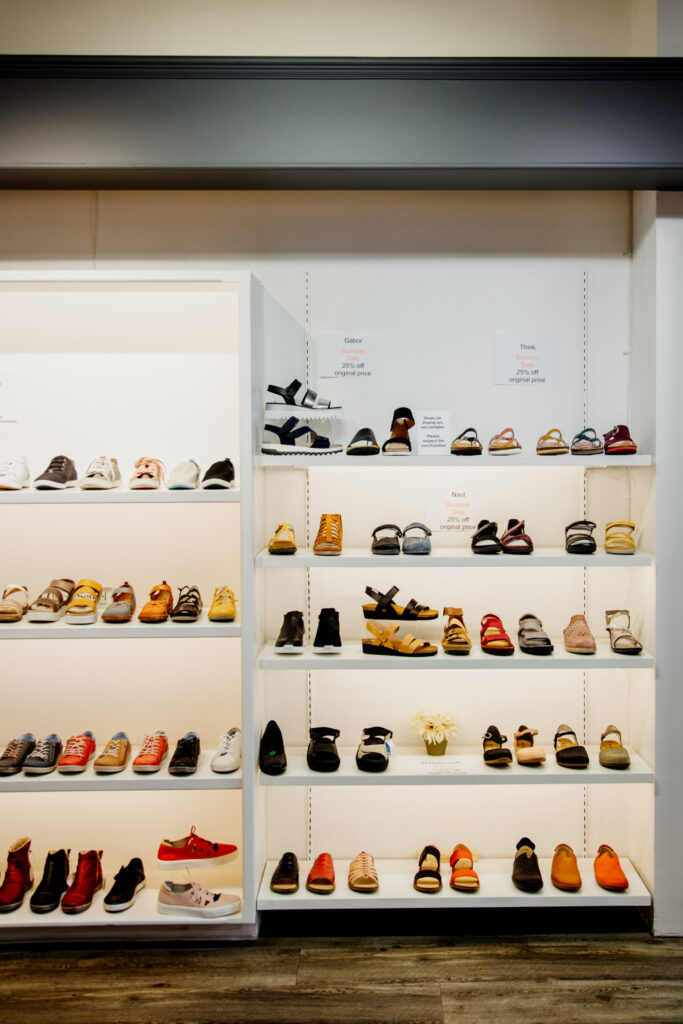 Where and how do you source your new designers or items in your store?
We typically go to Las Vegas twice a year for shoe conventions and Vancouver as well. A lot of people will reach out to us as well with new brands. We know a lot of good reps in the industry and are very lucky to have their support.
How has the internet and online shopping impacted your business? Do you do business online? If so, what are the major differences for you between your online shop and your brick-and-mortar?
We do sell online and it has been really great for us. We don't do huge volume online but it gives us such a wider audience. I find we sell different things online then we would in store. A lot of times I think someone is searching for something if they've missed it elsewhere and they come across our site and if we still have it, it makes for an easy purchase.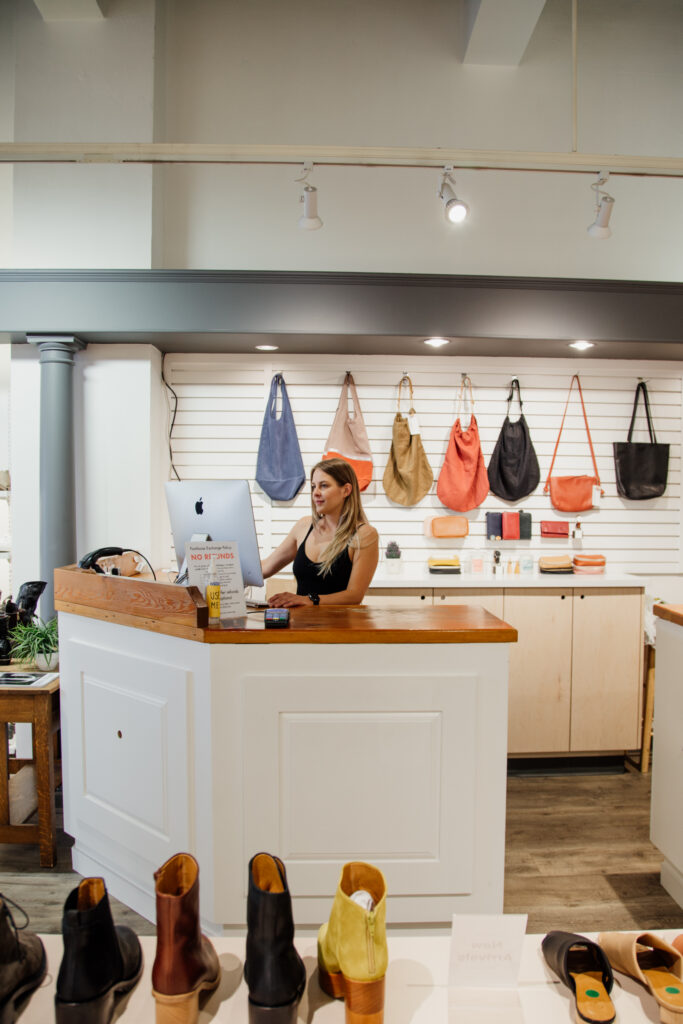 What advice would you give to someone wanting to open up a shop?
I would say running your shop is twice as much work as you would ever expect. You have to think of so many things that you wouldn't imagine. Like who cleans the bathroom? Making sure you always have tape — it's the little things! But owning a shop is hard work and takes a lot of time and commitment, so be prepared to give up a lot of personal time for the business. In the end, if you love it, it can be worth it, but it's a tougher go with so much online … and now with Covid, it can really be challenging.
Have you made any hard decisions to get you through the ongoing challenges of the pandemic?
We have thankfully kept most of our staff through Covid. We have had to cut hours but all in all we are really grateful to have such great staff and supportive community.
As you look back on this chapter in our lives, what do you hope to gain in terms of personal and/or business growth?
I hope looking back we can remember what is truly important: family, friends and community. I've learned how adaptable we can be in hard times. I would love for everything to go back to normal — but accepting a new normal is where we are and that is okay.