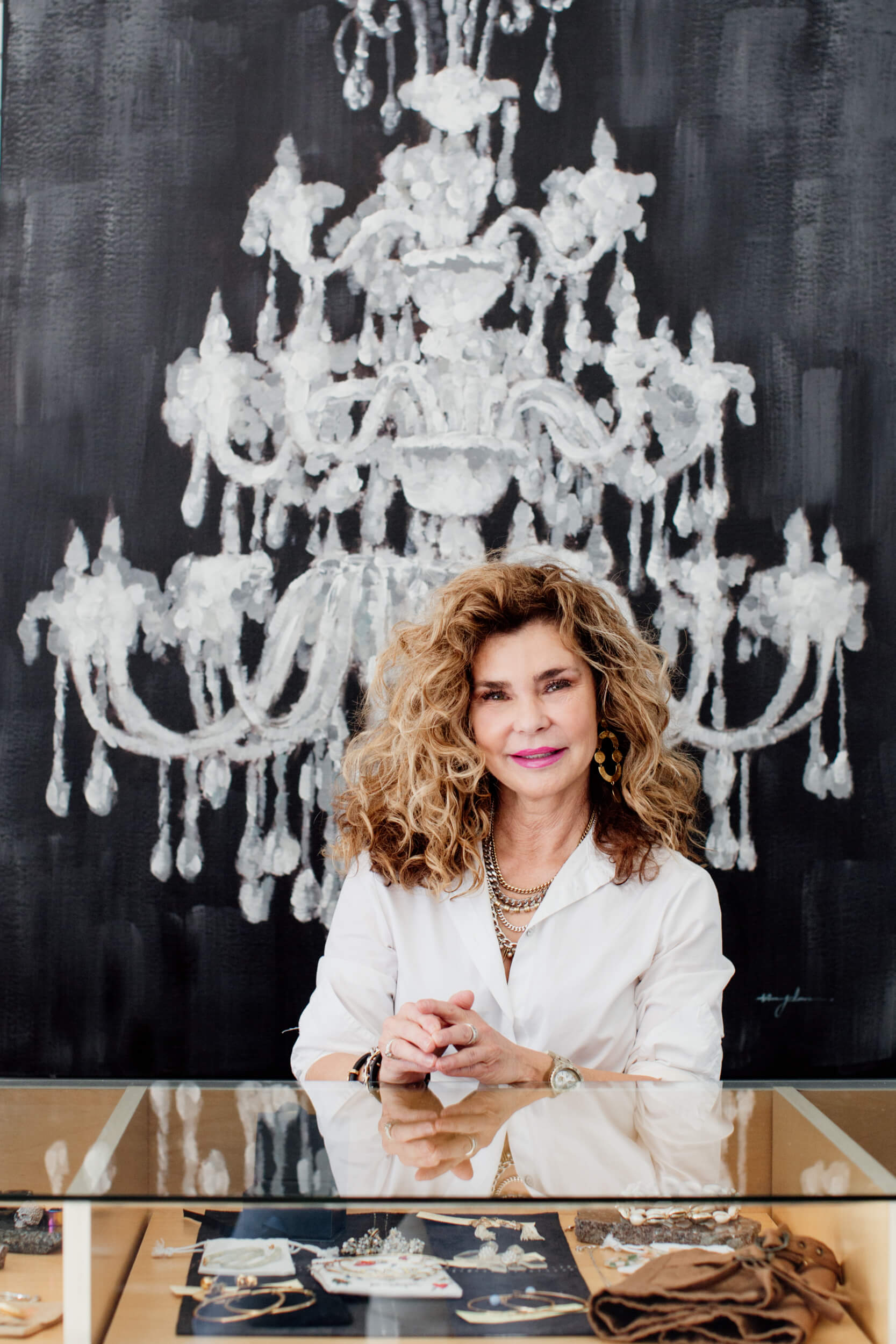 In Conversation with Margot // Verve Fashion
Name: Margot Fletcher
Shop: Verve Fashion
Address: 2013 Government St, Victoria, BC
Instagram: @verveconsignment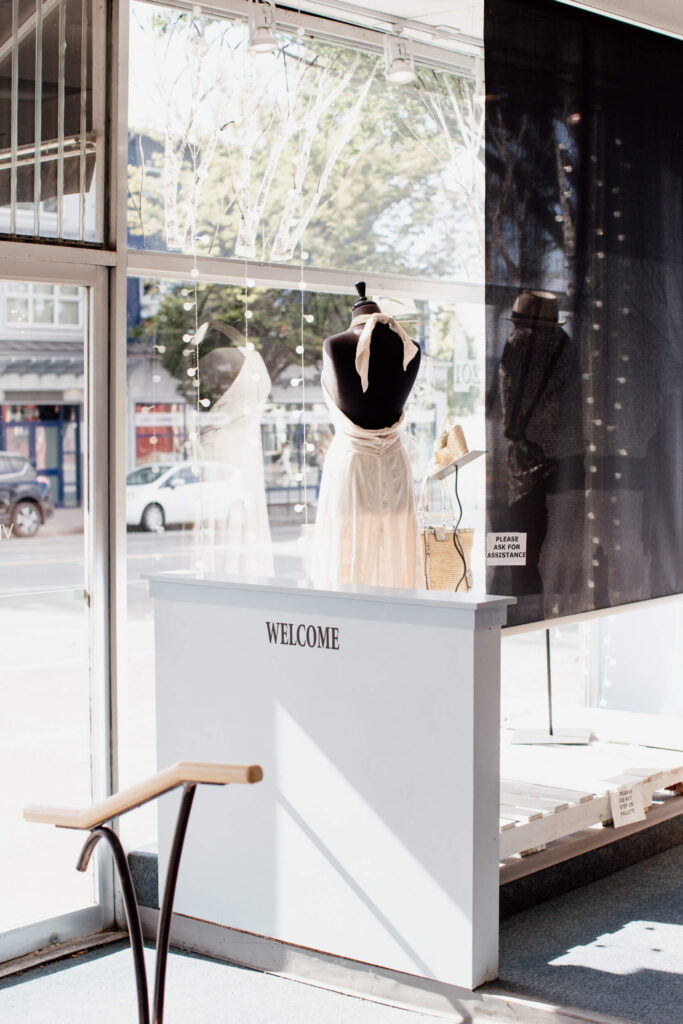 What is Verve?
Established in 1996, Verve is a high-end men's and women's designer resale store. Verve carries unique, one-of-a-kind, fabulous designer pieces.
You purchased Verve 5 years ago. What made you decide to go into retail?
I grew up working in retail at my dad's sporting goods store. I have always loved fashion, especially consignment shopping. The timing was perfect after my son graduated from high school and I could finally live my dream.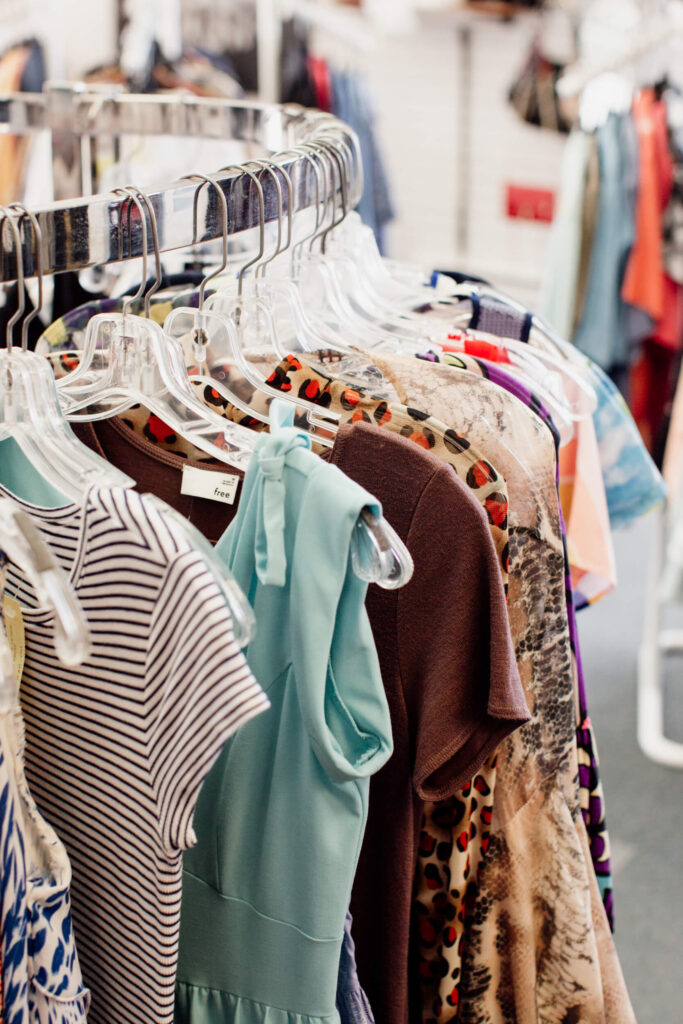 Can you tell us about your background?
I grew up in Victoria; I loved ballet and was a competitive figure skater. I studied business at Camosun College. I always loved fashion and helping people style looks and outfits. I am also a certified esthetician and makeup artist!
How would you describe your shop to someone who hasn't seen it?
Verve is a warm, bright, and inviting store. Max (my Springer Spaniel) will greet you at the front door. You will receive exceptional personal service. The store is open and airy, with lots of room for browsing the neatly organized racks.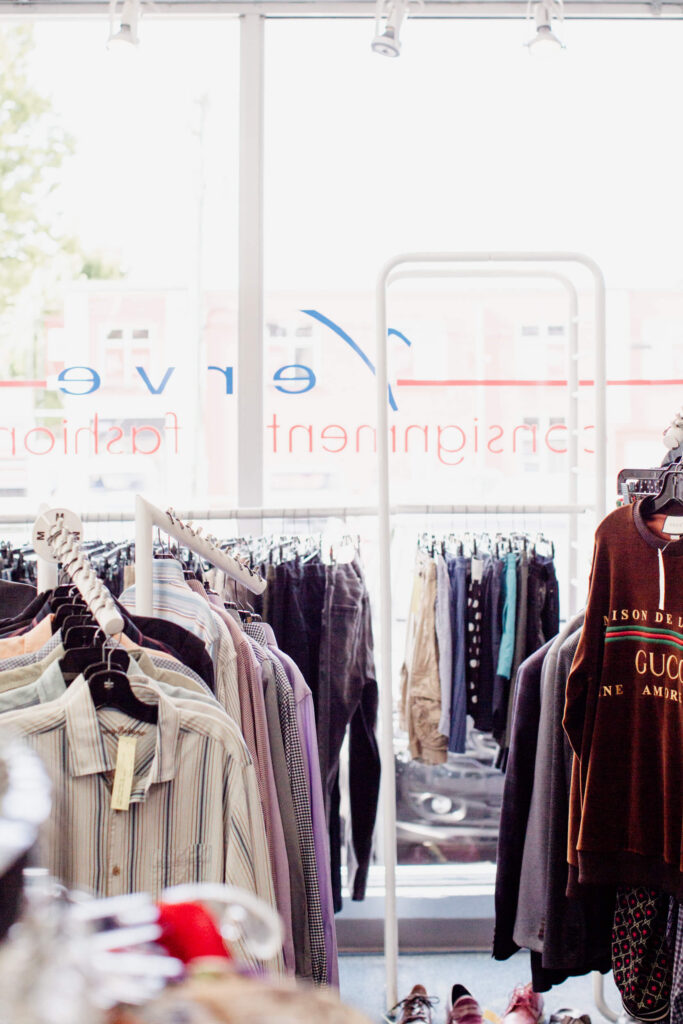 Can you tell us a bit about your personal style and aesthetic?
My style is a little street, with a classic twist. I love mixing pieces and "MacGyvering" them to work for me. I am petite, so sometimes I can take a sweater and turn it into a dress, or I can take a cowl neck, flip it around and it becomes an off-the-shoulder sweater with a high ripped waist. I enjoy wearing fashion, even if sometimes it's not how it is meant to be worn. I am famous for cutting clothes and re-designing them to work for me. My mother was forever giving me heck for cutting up my clothes!
Inspiration is all around us. What or who inspires you?
My family and friends inspire me. Waking up to a beautiful sunrise inspires me to be grateful and appreciate every day. Helping someone see their beauty and not their flaws inspires me. Fashion inspires me — I get to work in "Barbie's Dream Closet" every day! Fashion is meant to make you feel strong, beautiful, powerful, unique, and alive.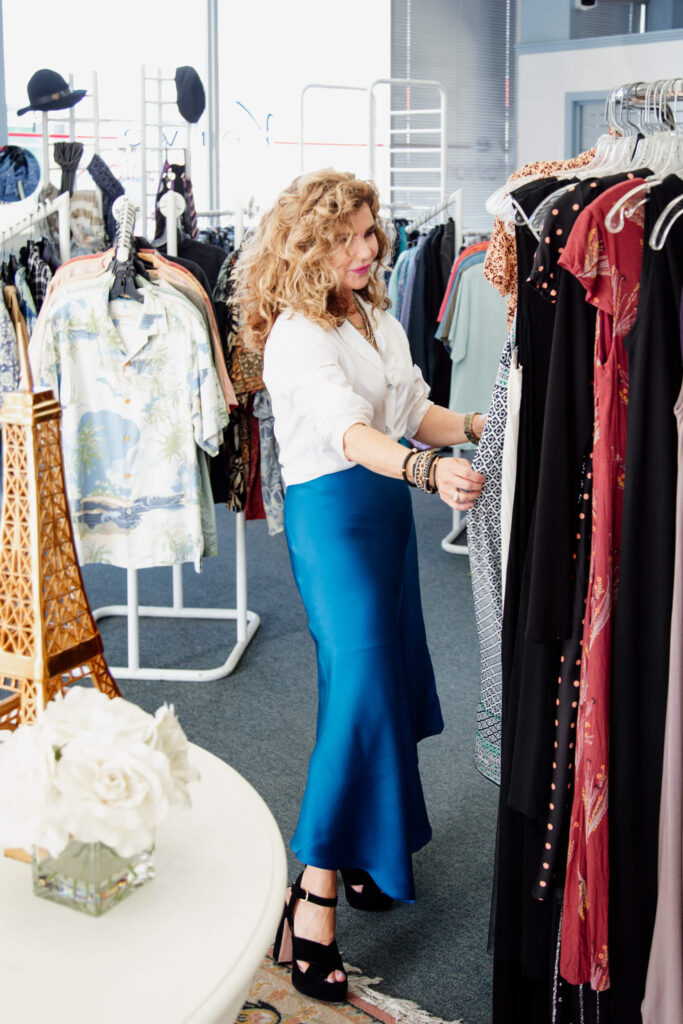 Each season represents new trends and new products. How do you decide what consigned clothes to take?
Verve is known for its unique pieces. If you shop here, you will find items that are one-of-a-kind.
What are customers consigning these days? On that note, what are customers buying these days?
I find right now with COVID, people are buying jeans, leisurewear, easy-wearing pieces, blazers, and classic fashion.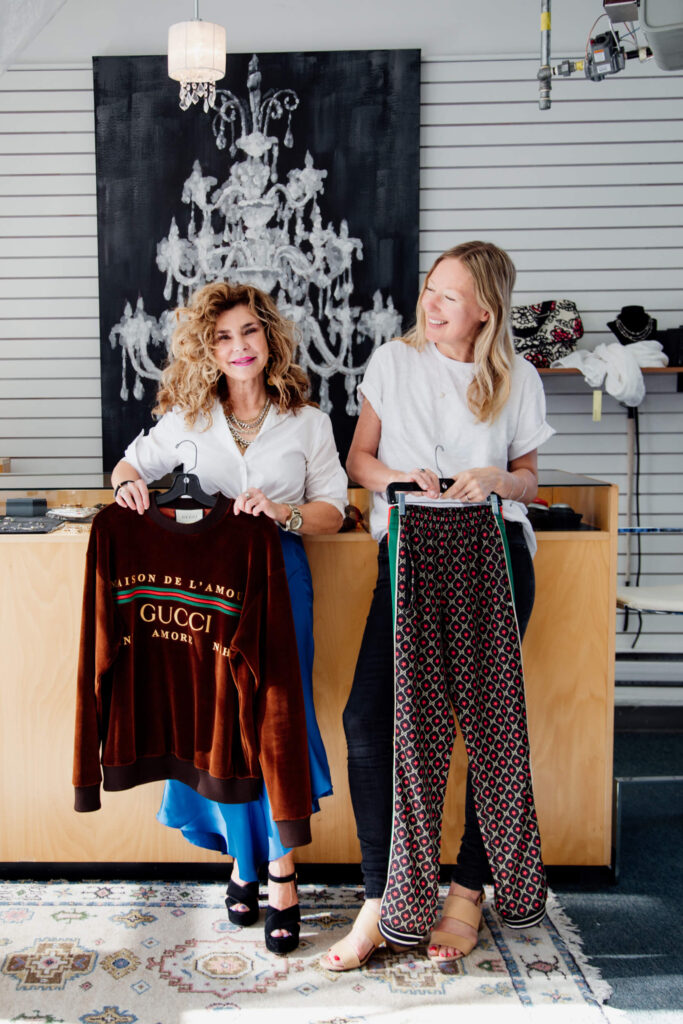 You're very active on social media. Can you tell us how it has had an impact on your business?
I started using Instagram for my business about four years ago. It has been one of the most important parts of growing my business. I am always getting feedback from people who enjoy seeing my posts and how I style the looks, but their favourite is seeing Max in my posts, and now Monty (my 2-year-old Springer) who is making his debut on my Instagram.
What are some of the hardest lessons you've had starting your business? How have you overcome them?
Every day is different, which I actually love; however, you have to learn the ebbs and flows of your business. Retail is not for the faint of heart. I think the hardest thing has been vandalism. That is something I did not really take into account when I was buying the business.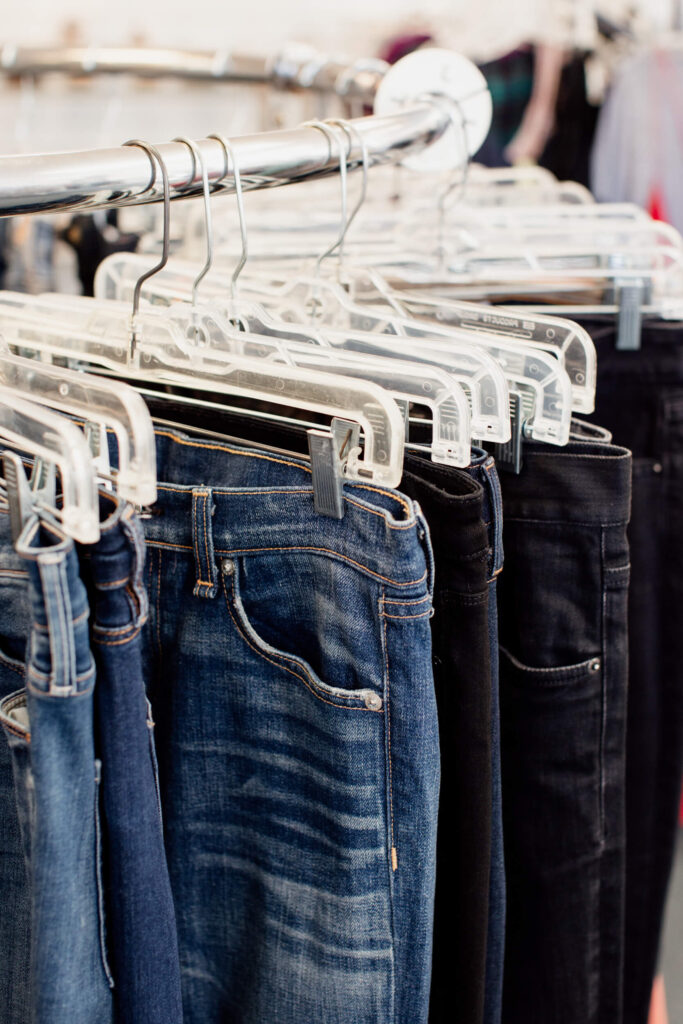 What advice would you give to someone wanting to open up a consignment shop? Any advice you would give to your younger self?
Research what kind of consignment shop you want to create. Find your niche in the market. Stay true yourself. Surround yourself with strong positive people, who are there to lift you up and support you. Realize that it takes a village to run a business, then acknowledge and appreciate your village. Enjoy the ride, however many potholes, twists and turns you have to endure. You'll appreciate the smooth patches.
Have you made any hard decisions to get you through this difficult time?
Closing the store during COVID and boarding up the windows.
As we navigate our new reality, what advice would you give to your fellow shop owners on what keeps you moving forward? Any helpful tips?
You have to be creative, keep going, and think outside the box.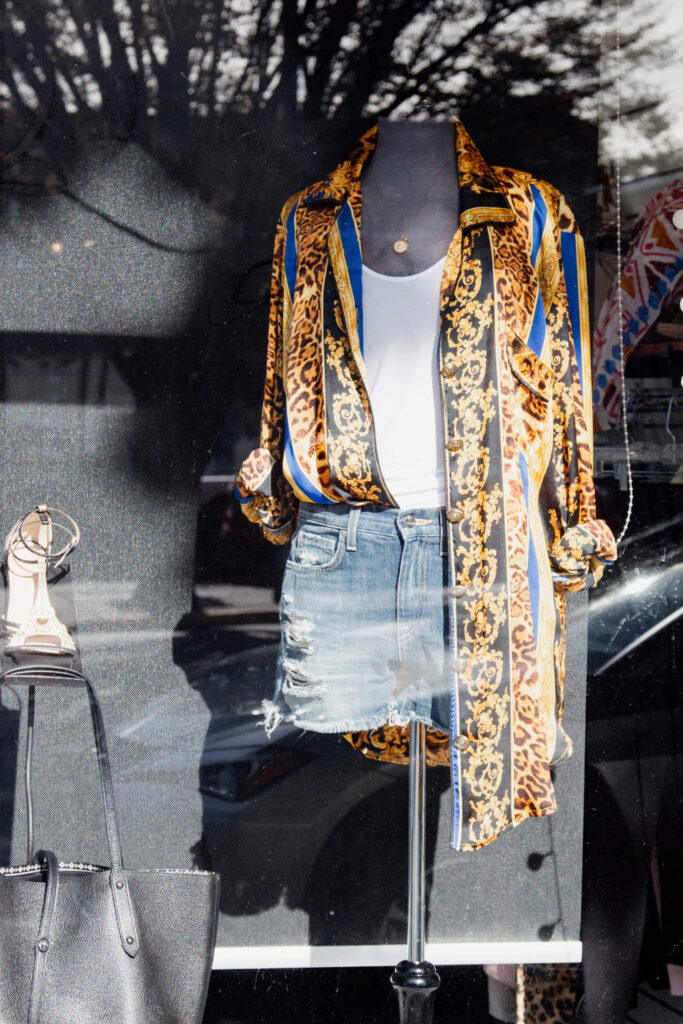 If you were looking back to this moment in time, what do you hope to gain in personal + business growth? What 3 words best describe how you're feeling today?
Strangely, since COVID, my store has it had a rebirth and my business is doing better than ever. And I have a new love and appreciation for what I do. I feel proud, strong, revitalized.
Anything else you would like to say?
Since I started this article, I sadly had to put Max, my 15-year-old Springer, down. There is definitely a hole in my heart and my store will never be the same without him. He touched so many people's hearts and is sadly missed.