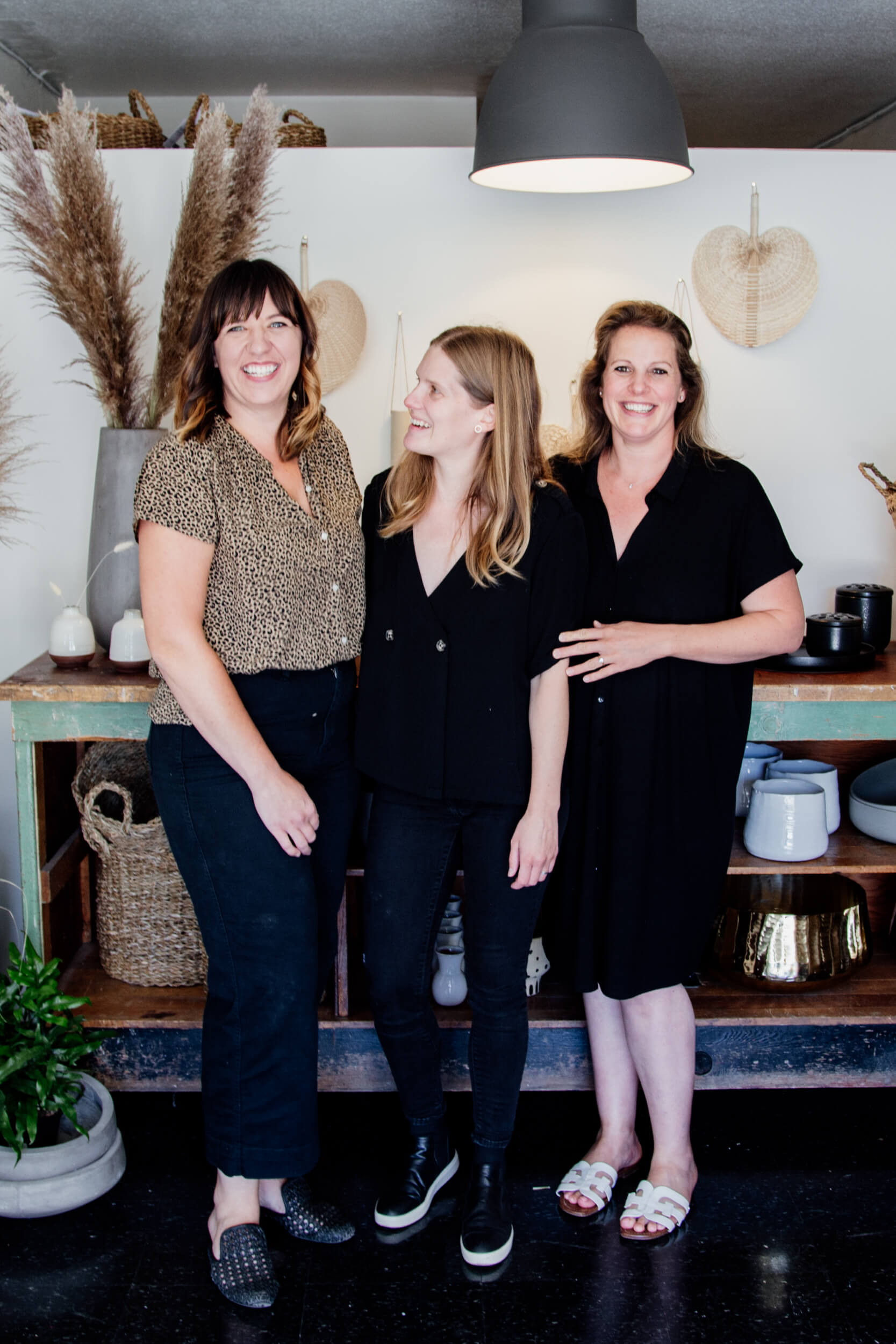 In Conversation with Nicole, Alex & Audra // Thorn & Thistle
Name: Nicole Ingram, Alexandra Powell & Audra Csak
Shop: tandt flowers and home goods
Address: 713 St Patrick Street, Victoria, BC
Instagram: @thornandthistleflowers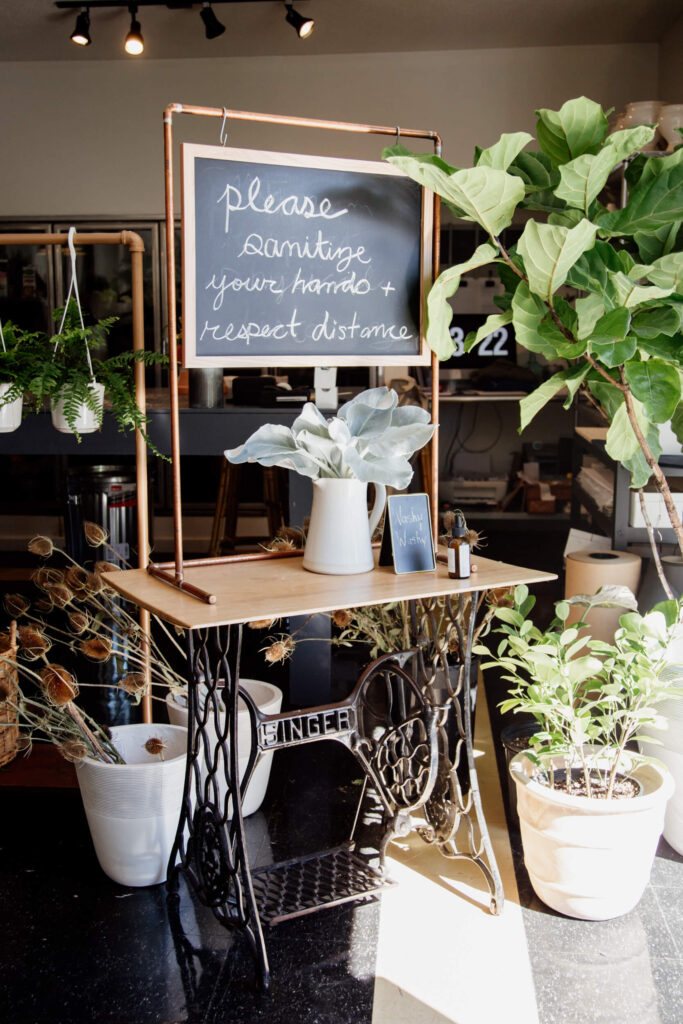 What is Thorn & Thistle? 
Thorn & Thistle (now tandt) is a one-stop shop for life's little luxuries: flowers, home goods, ceramics, and a healthy dose of sarcasm.
Can you tell us about your background? Did you have any retail and/or floral experience before opening your shop? 
We all came from customer service, retail, and creative backgrounds. We're all self-taught floral designers and continue to learn the craft. Flowers have always played a part in our lives.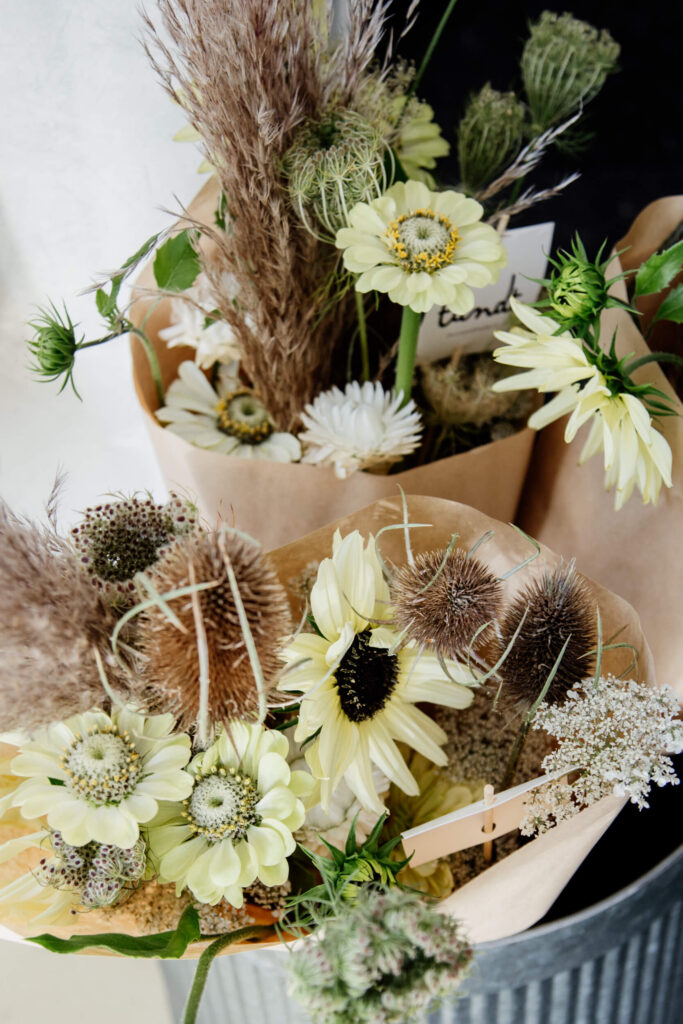 If you had to describe your shop to someone who hasn't seen it, how would you describe it? What makes it unique?
More than flowers, it's a thoughtfully-curated selection of home goods, books, and more. Warm, friendly and knowledgeable owners who make you feel welcome every time you walk through the door.
How did the partnership come to be? How do you structure your business around the partners?
Nicole and Alex dreamt up Thorn & Thistle 7 years ago. They welcomed Audra into the fold 4 years ago when she moved from Toronto. Much has evolved and changed, but many things have stayed the same. We're all Libras, so everything we design and create is with thought, care and balance!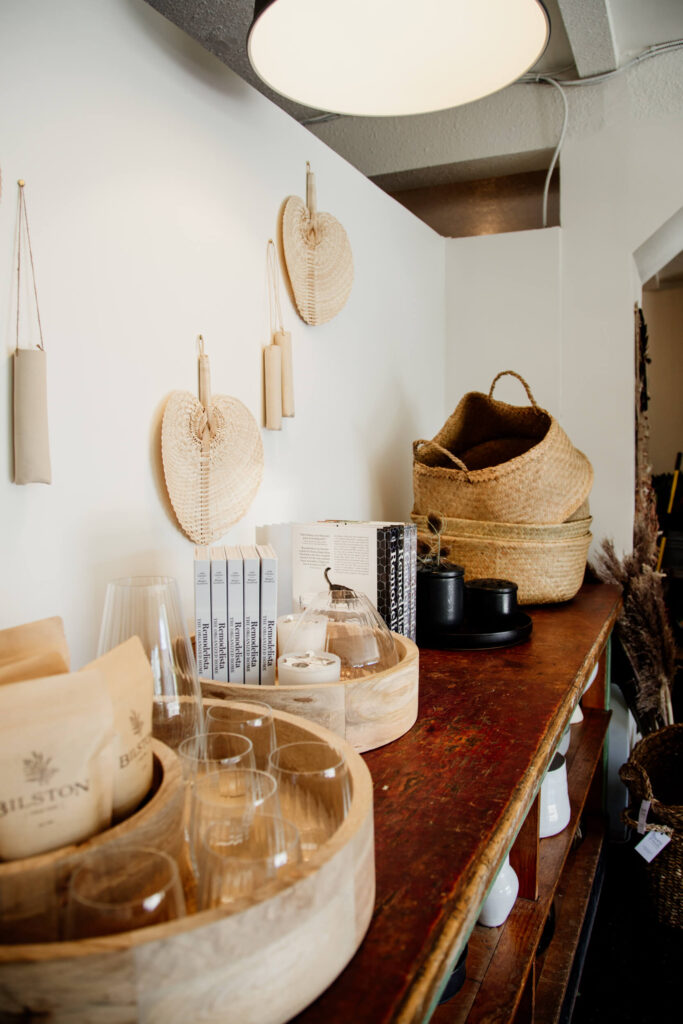 Can you tell us a bit about your personal style and aesthetic?
We like to keep things pretty simple and straightforward. This doesn't mean boring, it means we know our shit and we like to showcase that! Being a creative business allows us to explore whatever aesthetic currently fits with our mood. Simply put, our style and aesthetic could be most closely compared to a mood ring — circa the 90s, of course.
Inspiration is all around us. Can you tell us who or what inspires you?
Honestly, no. These are trade secrets. Shhh, but thanks for asking.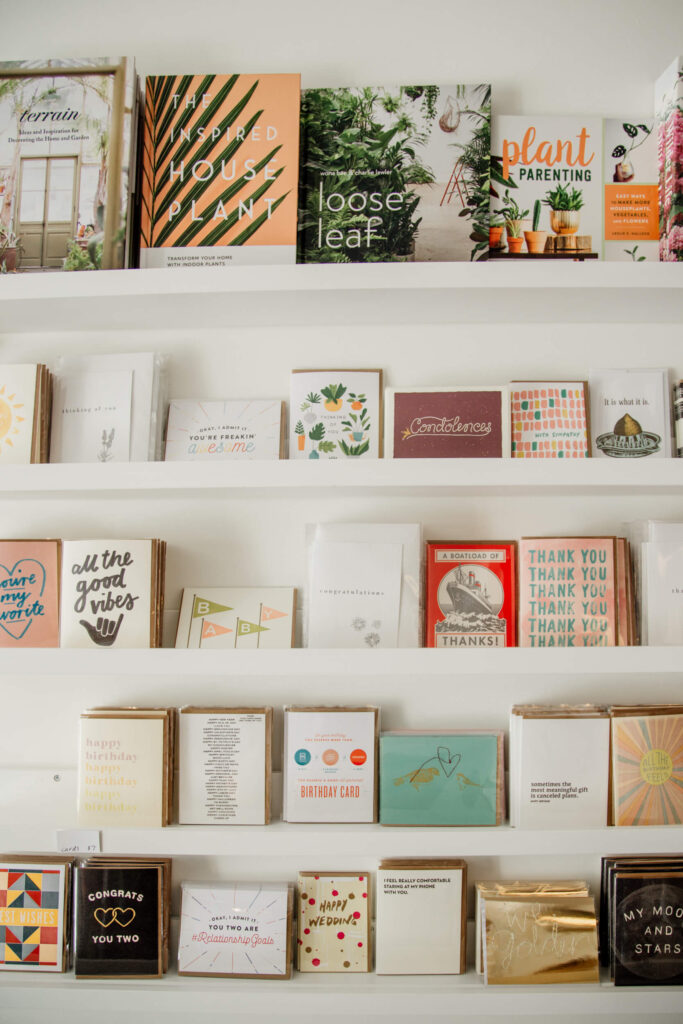 Each season represents new styles, new trends, new products. How do you evaluate what is working and what isn't? 
Mostly we depend on analytics here: if it's making money and makes us feel good, we go with it. If it doesn't, it gets retired. We try our best to always source our products based on the wants and needs of our customers, and as much locally as possible. We have found this always works well for us, whether it's a trend or not.
What is your best-selling arrangement? Which flower is your personal favourite right now?
Our best-selling arrangement is what we call "Our Choice." This order gives us the freedom to create what is seasonally most beautiful, and the customer trusts us to use our creative judgment.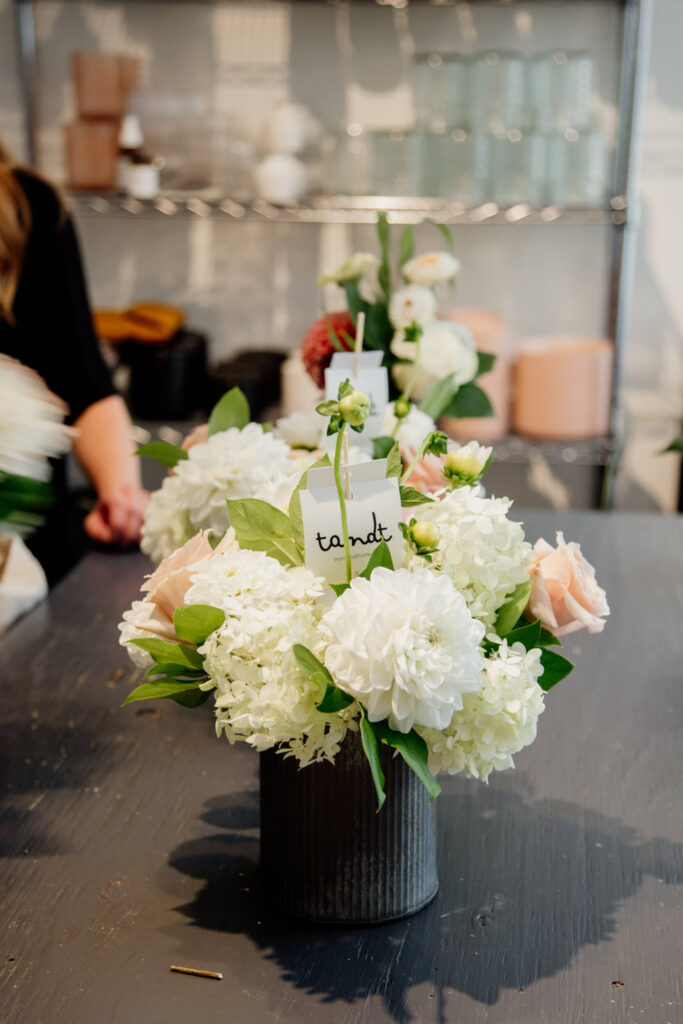 You've moved locations recently and rebranded your whole business. Can you tell us a bit about that? What prompted these decisions? Have you made any hard decisions to get you through the ongoing challenges of COVID?
When COVID first happened in March, our shop was much larger and included a café. We struggled with how we were going to move forward and decided we needed to simplify our business. In order for us to continue our business, we made a hard decision to close the café side and our landlord gave us a smaller space in the building to rent. With this change, we decided it was also the perfect time for a brand refresh by updating our logo and website (coming soon!). The change has been very positive and has allowed us to refocus our energy on the floral and online portion of the business.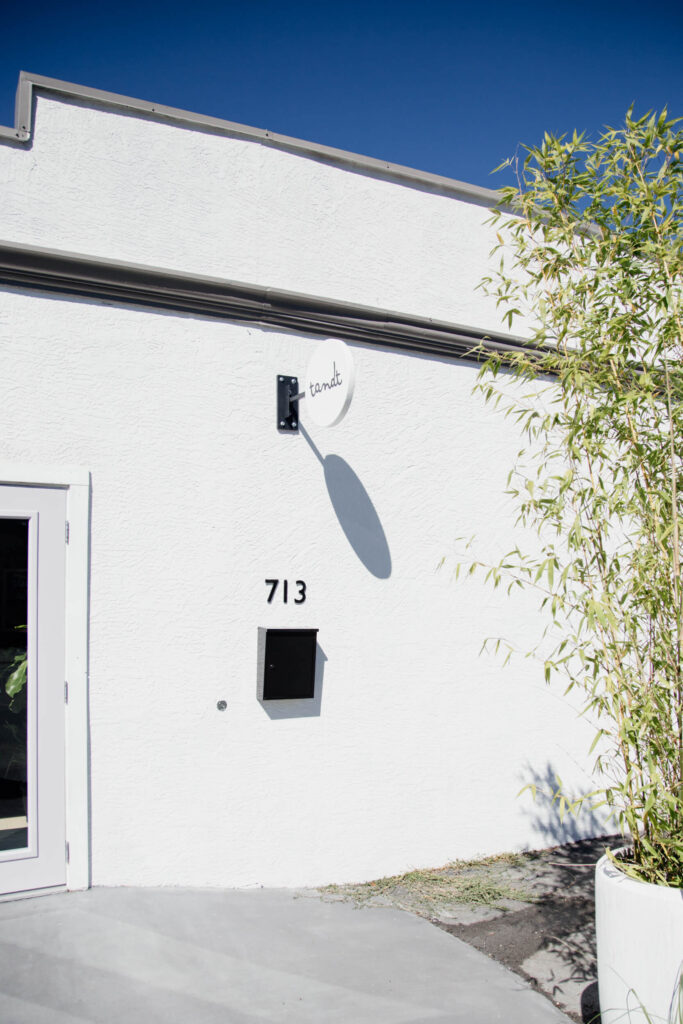 What are some of the hardest lessons you've had with your business? How have you overcome them?
It's cliche AF, but if it seems too good to be true, it is! This goes for business locations, personnel, and opportunities. We've overcome challenges by listening to our gut, trusting each other and sticking with what we know!
How has the internet and online shopping impacted your business? Do you do business online? If so, what are the major differences for you between your online shop and your brick-and-mortar?
GREATLY! We have always had an amazing network of local customers who have supported us over the many years, but having an online shop has truly been a lifeline for our business. We love having customers drop in, browse, and get to know us and our products. Our online shop is an extension of this, but has given us the opportunity to expand our customer base across Canada.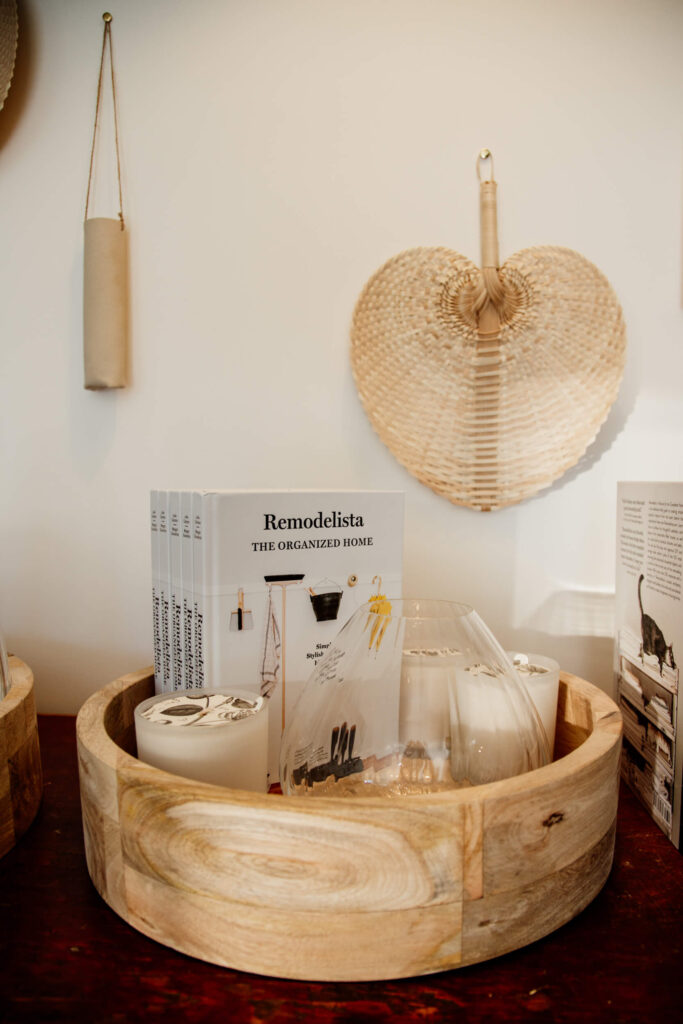 What advice would you give to someone wanting to open up a shop?
Start small and focus on what you're really excited about.
As you look back on this chapter in our lives, what do you hope to gain in terms of personal and/or business growth?
We hope to gain greater perspective. For some this has meant the end of an era, and for others, the beginning. We believe it's so important to always give others whatever support you can, financial, emotional or otherwise. Everyone is doing their best, and you never know the whole story. In terms of growth, we want just that: to continue expanding our business while remaining who we are.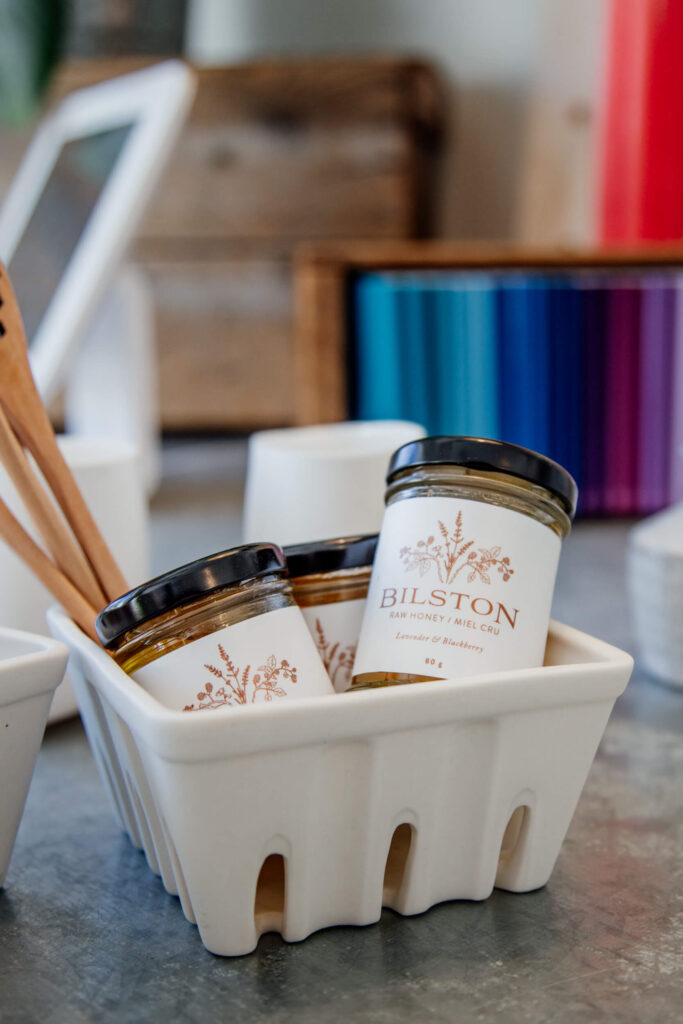 Anything else you would like to mention or we forgot to ask you?
Our new website is still in the works of being completed, so it will be coming soon!