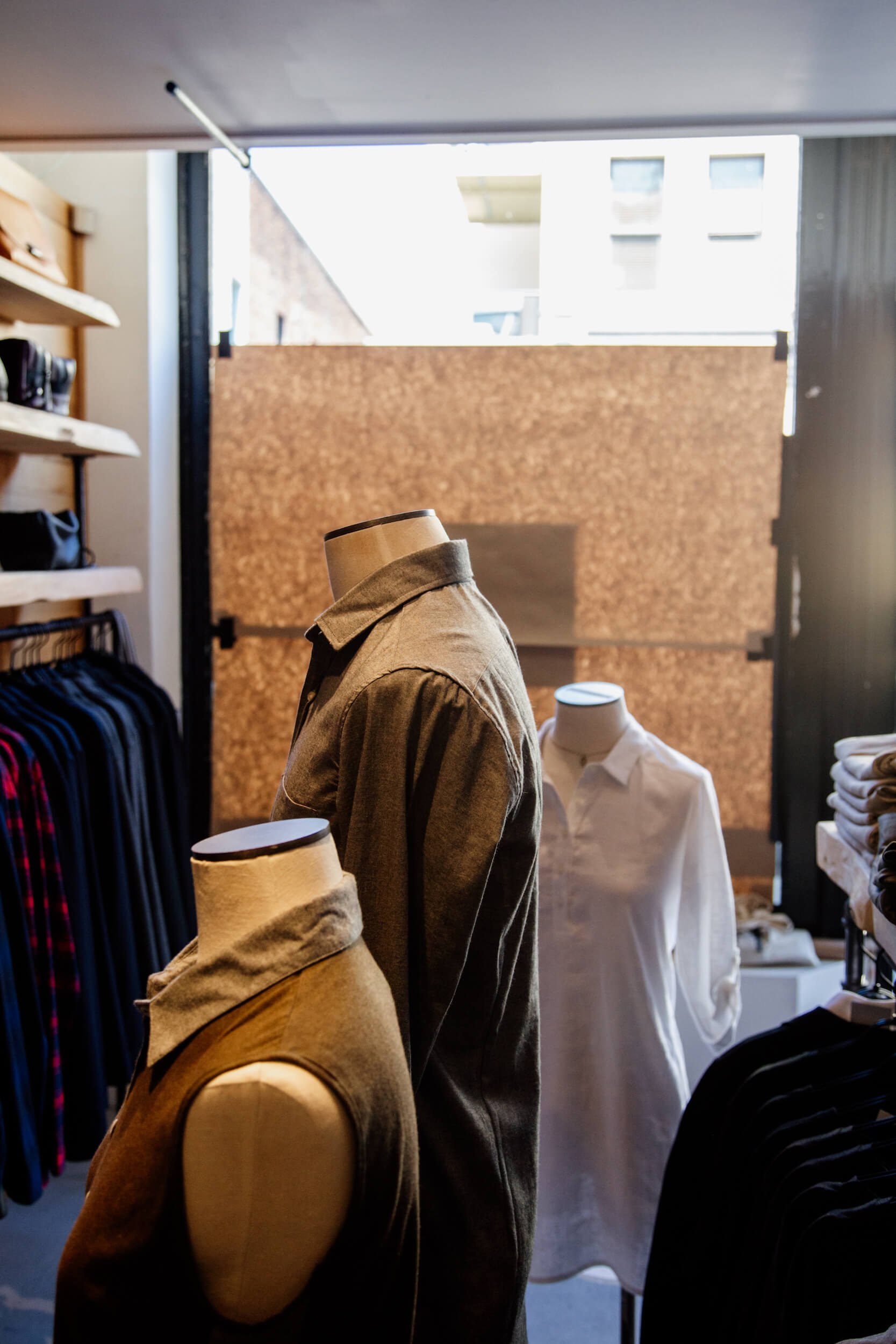 Checking In with Dave, Lily & Rebecca // Oxford, Dancing Lily & Hughes
It's been a crazy few months since we originally chatted with some shop owners — and in that time, they've been through the emotional roller coaster of frantic shop closures, hustling online, and slowly reopening with all its rules and challenges. We're checking in with two quick questions to see how they've been doing. (Part 1)
---
Name: David Wallace
Shop: Oxford
Address: 589 Johnson Street, Victoria, Canada
Instagram: @oxford_victoria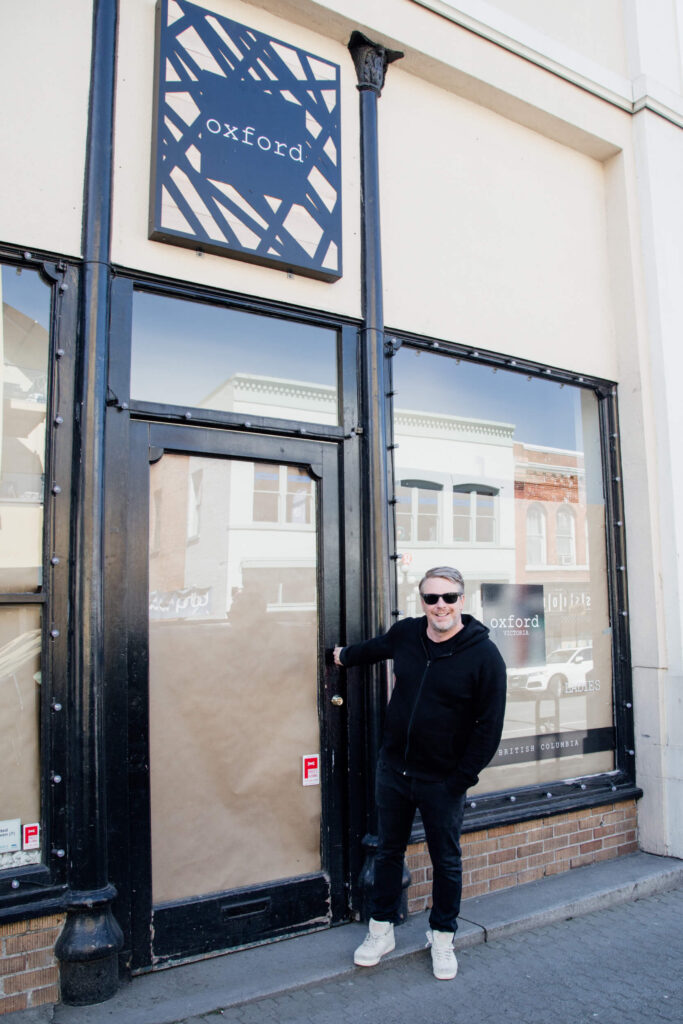 Can you update us on how you're doing?
How am I doing? Personally? … Lol. Well, I just got a new motor for my boat and some crab traps, which for anyone who hasn't done this, is pretty exciting. You can drop them then boat around then have crab for dinner. Next — prawn traps.
I feel like probably a lot of boutique owners do …. their business got what would be the equivalent of a serious medical condition but still every day you open the doors and put on a smile and go about your day not knowing what the future holds. I think by now everyone should stop asking how business is doing and start asking how they can help. The medicine is in locals' pockets. Businesses are closing every week in Victoria, and as much as we practice social distancing and hygiene, we need to practice conscious spending.
What does fall look like for you? Anything new we can expect to see?
I'm carrying men's and ladies' DL1961 denim now — great brand, great story, great denim. I'm going to keep the Oxford line simple: luxury basic. I'm trying to convince people right now that one really nice piece that lasts twice as long as something cheaper is the route to take and in the end the same cost per wear. Entering into a long-term relationship with one quality piece is better than a one-night stand with a weird top.
View Dave's original Q&A here.
---
Name: Lili Butterfield
Shop: The Dancing Lily
Address: 547 Johnson Street, Victoria, Canada
Instagram: @thedancinglily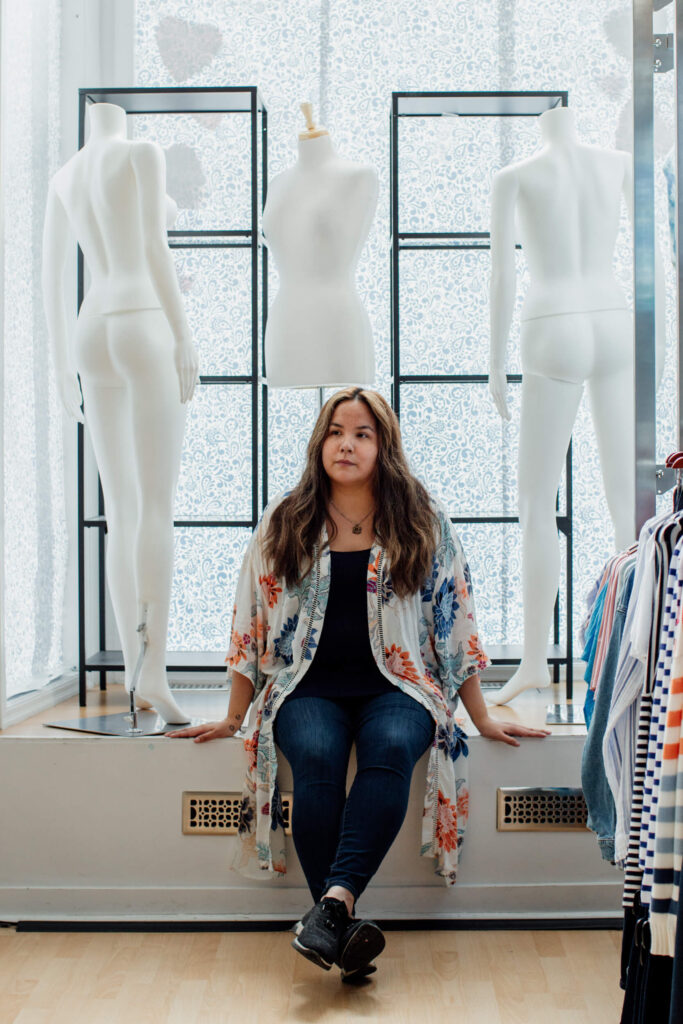 Can you update us on how you're doing?
I think I'm doing good. To be honest, I feel like I'm confused all the time. I'm always happy, sad and concerned. I have moments when I'm inspired and excited for the future, but then other times I feel afraid and super concerned. Overall I'm good though. Just so grateful for our life on Vancouver Island.
What does fall look like for you? Anything new we can expect to see?
Wow, I honestly do not know. I'm always excited for fall because it's my favorite season, but this year will be different. The fashion will still be amazing, the shop will be open and I'll be turning 35. These things I know for sure! I don't have anything planned at the moment because I've been taking life day-by-day. Just know I'll be at the shop with a big smile on my face, a warm welcome and ready to show the latest fashions!
View Lili's original Q&A here.
---
Name: Rebecca Burrows
Shop: Hughes Clothing
Address: 564 Yates Street, Victoria, Canada
Instagram: @hughesclothing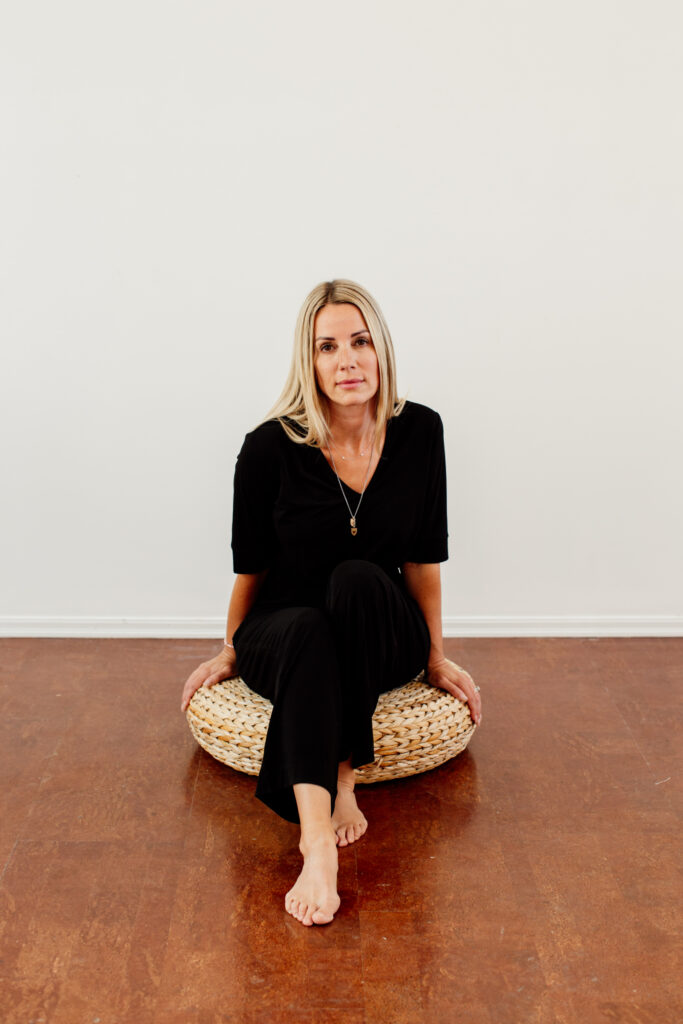 Can you update us on how you're doing?
We've been doing ok. We've had tremendous support from our families and clients and so we are putting one foot in front of another to march forward. Has it been easy? No. It hasn't been for anyone. We have been on Yates Street for 38 years and have seen every evolution and pivot downtown that one could make. Although my demographic has stayed the same, their needs and wants have changed. My plan was to move shop by 2024, but Covid dramatically changed that plan. When a travel shop in Oak Bay vacated [from Athlone Court], it was the perfect location for Hughes. I took the leap … and October 1st we will be moved and open for business on the Avenue! Hughes will survive — with 38 years already behind us, we are now looking forward to another 38 years in our new location.
What does fall look like for you? Anything new we can expect to see?
I am SO EXCITED for fall. I feel that a new season brings new hope. We get to leave the spring/summer behind us and embrace these cozy sweaters and boots in a new way. All the rich fall colours bring a sense of calm around me and my business. I get to hunker down, merchandise, and promote a new season. It's almost like a changing of the guards. Cannot wait.
View Rebecca's original Q&A here.